EHF EURO 2022 set for throw off with 24-team line-up at the start
12 Jan. 2022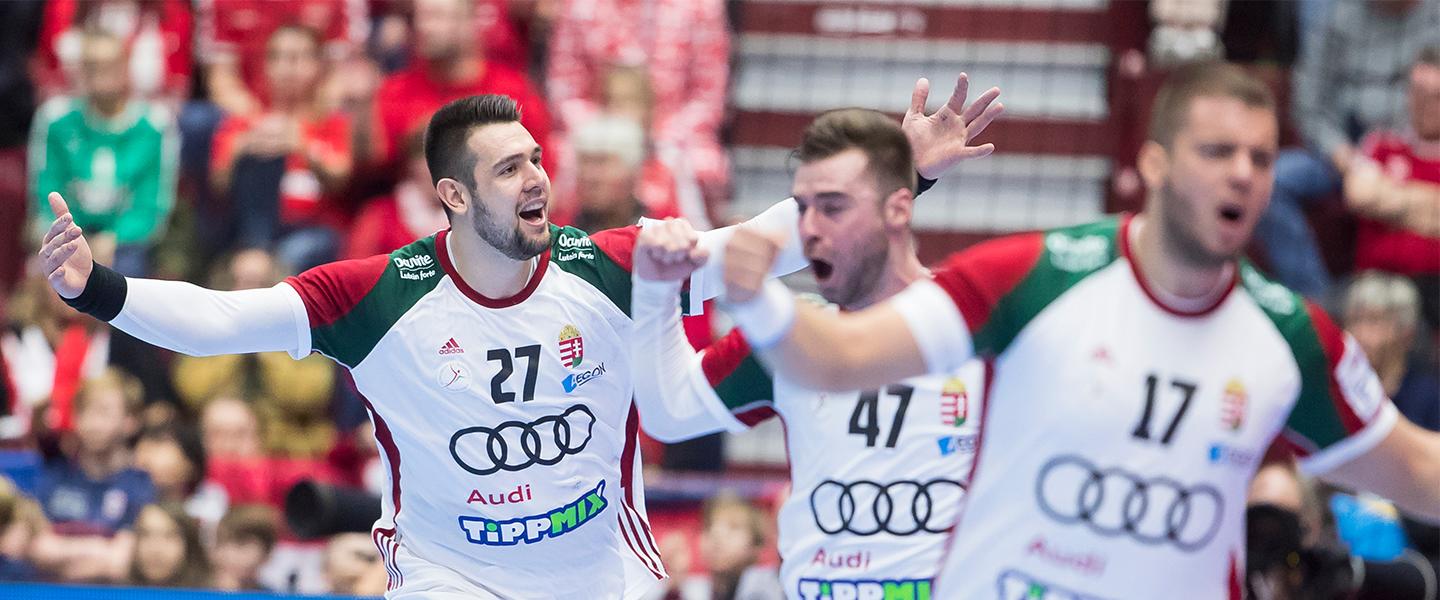 The 15th edition of the Men's European Championship will throw off in five venues in Hungary and Slovakia on Thursday 13 January, with 24 teams ready to fight for the trophy.
The Men's EHF EURO 2022 is the second edition of the high-profile tournament that features 24 teams, as 65 games are scheduled to take place between 13 and 30 January, with the final weekend set to be played in the MVM Dome, a new arena in Budapest with a capacity of 20,000 spectators.
There is a plethora of stars ready to pounce at the EHF EURO 2022, as all the high-profile teams in European handball have earned their ticket to the table. Reigning champions Spain are undergoing a rebuild of the side, but are still eyeing the big prize, trying to become only the second team in history to win the competition three times in a row, after Sweden secured the gold medal in 1998, 2000 and 2002.
However, the big favourites are reigning world champions Denmark, who were eliminated from the preliminary round at the EHF EURO 2020 and will be coming into the tournament with huge expectations.
Retaining the core that helped them win the last two gold medals at the IHF Men's World Championship and the silver medal at the Tokyo 2020 Olympic Games, Denmark will be relying again on a fast-paced game, with star backs Mikkel Hansen and Mathias Gidsel ready to shine.
Reigning Olympic champions France also set big objectives for the EHF EURO 2022, but their preparations have been disturbed by a COVID-19 outbreak in their roster, with players just coming back after being infected. After clinching the gold medal last August at Tokyo 2020, 'Les Bleus' will be looking to tie Sweden as the only teams to have won four gold medals in the European top competition.
 

The 24 nations in the tournament have been divided into six groups of four teams, with the first two teams in each group progressing to the main round. Subsequently, two groups of six teams each will be formed, as they fight for the four semi-finals berths.
Group A (in Debrecen, Hungary): Slovenia, Denmark, North Macedonia, Montenegro
Group B (in Budapest, Hungary): Portugal, Hungary, Iceland, Netherlands
Group C (in Szeged, Hungary): Croatia, Serbia, France, Ukraine
Group D (in Bratislava, Slovakia): Germany, Austria, Belarus, Poland
Group E (in Bratislava, Slovakia): Spain, Sweden, Czech Republic, Bosnia and Herzegovina
Group F (in Kosice, Slovakia): Norway, Russia, Lithuania, Slovakia
The latest news and results will be available on the Men's EHF EURO 2022 website. All matches will be streamed live on ehfTV.com, with geo-blocking restrictions in place. 
Photo: Aniko Kovacs