Group II: Denmark hope to maintain perfect record
21 Jan. 2021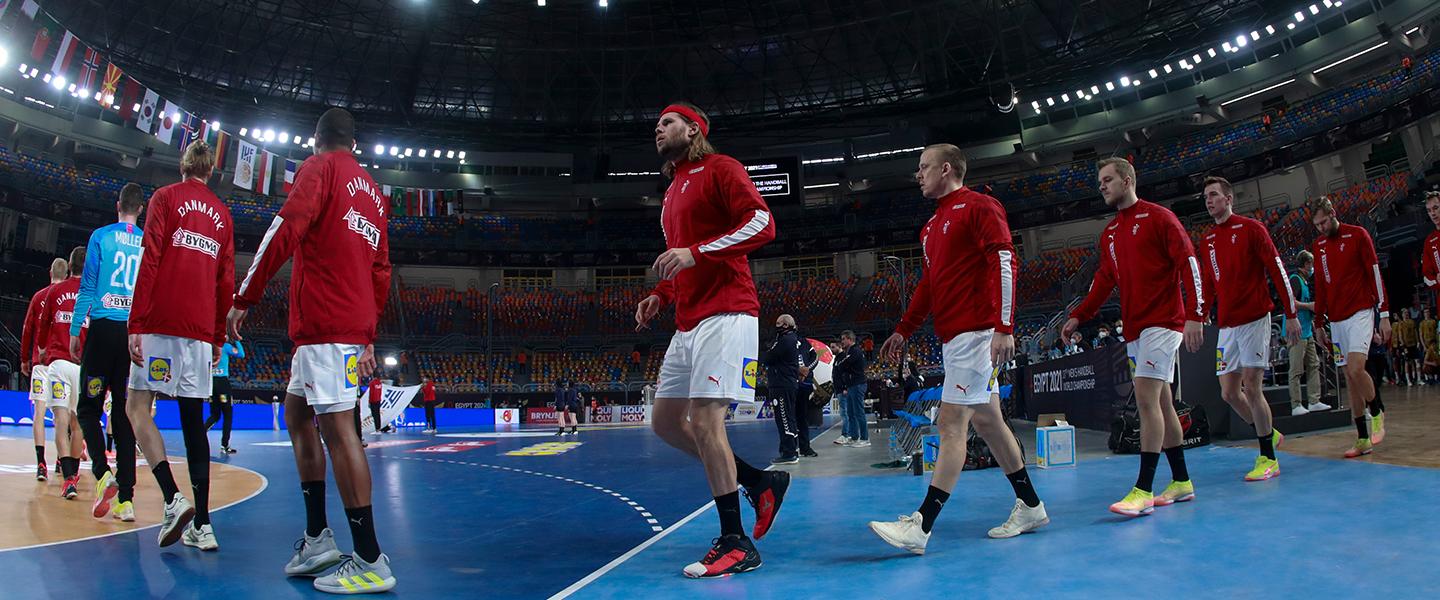 Consisting of one South American, two European and three Asian teams, main round Group II will throw off with three encounters in Cairo on Thursday. 
Japan vs Argentina 16:30 CAT
Playing their 15th World Championship, Japan have been doing quite well, as a hard-fought win over Angola (30:29) saw them progress to the main round.
In the preliminary round, the Asian team surprised the handball world by splitting the points with Croatia (29:29) before narrowly losing to Qatar (29:31) and then defeating Angola. As a result, Dagur Sigurdsson's men finished third in Group C and will start the main round with one point.
Their next opponent will be Argentina, who claimed two victories against DR Congo and Bahrain before losing to Denmark and finishing second in Group D.
The South American side, who enter the main round with two points, are facing some injury problems. In particular, their leader Diego Simonet missed the games against Bahrain and Denmark, and it is not clear whether he will make another appearance at Egypt 2021.
Argentina, though, still hope to start the main round on a positive note, and the team coached by Manolo Cadenas certainly have a chance against Japan. However, in their only previous meeting at an IHF Men's World Championship, in 2005, it was the Asian team that celebrated a 27:25 win. 
Croatia vs Bahrain 19:00 CAT
After an opening draw against Japan, Croatia went on to beat both Angola and Qatar and won Group B, taking three points with them into the main round.
Now, the Balkan team's goal is to reach the semi-final, and they hope to make another step in that direction with a win against Bahrain, in which they are seen as strong favourites.
This role is supported by the results of their previous meetings – in 2016, Croatia beat Bahrain at the Olympic qualification tournament (33:22), and in 2019, the European team won a mutual encounter again, this time at the World Championship (32:20). 
For Bahrain, reaching the main round for the first time in history is already a big achievement. Following two defeats against Denmark and Argentina, the Asian side defeated DR Congo in a crucial match to finish third in Group D.
In the main round, they will start on zero points, and progressing even further will be very hard, yet Bahrain, whose best result at the World Championship is a 20th place in 2019, hope to make some good performances.
"We are aware of the difficulty of reaching the semi-finals. Our goal here is to improve the ranking from the previous edition. However, we will exert all our effort in order to go as far as we can," said their captain Hussein Al-Sayyad, who became the top scorer in the match against DR Congo with nine goals.
Denmark vs Qatar 21:30 CAT
The two teams will face each other for the third time at IHF Men's World Championships. Both previous matches were won by Denmark – 41:27 in 2013 and 32:29 four years later. Besides, the European team defeated Qatar on the way to their Olympic gold in 2016, 26:25.
Now Denmark are not only reigning Olympic but also defending world champions, and in the preliminary round, they lived up to expectations, winning all three matches in Group D against Bahrain, DR Congo and Argentina.
With four points carried over to the main round, they are now looking to maintain their perfect record against Qatar. However, coach Nikolaj Jacobsen is wary of the opponents, calling Qatar "one of the physically strongest teams at the tournament."
Denmark will probably again have to do without their centre back Jacob Holm, who suffered an ankle injury in training before the match against Argentina. 
"I don't know how long it will take him to recover, but getting him fit for the match against Qatar will be very difficult," Jacobsen said.
Qatar finished second in Group C with two wins and one defeat, and will start the main round on two points. They may go level with Denmark in case of a victory, and it only adds interest to their match on Thursday.