Denmark claim third straight win
19 Jan. 2021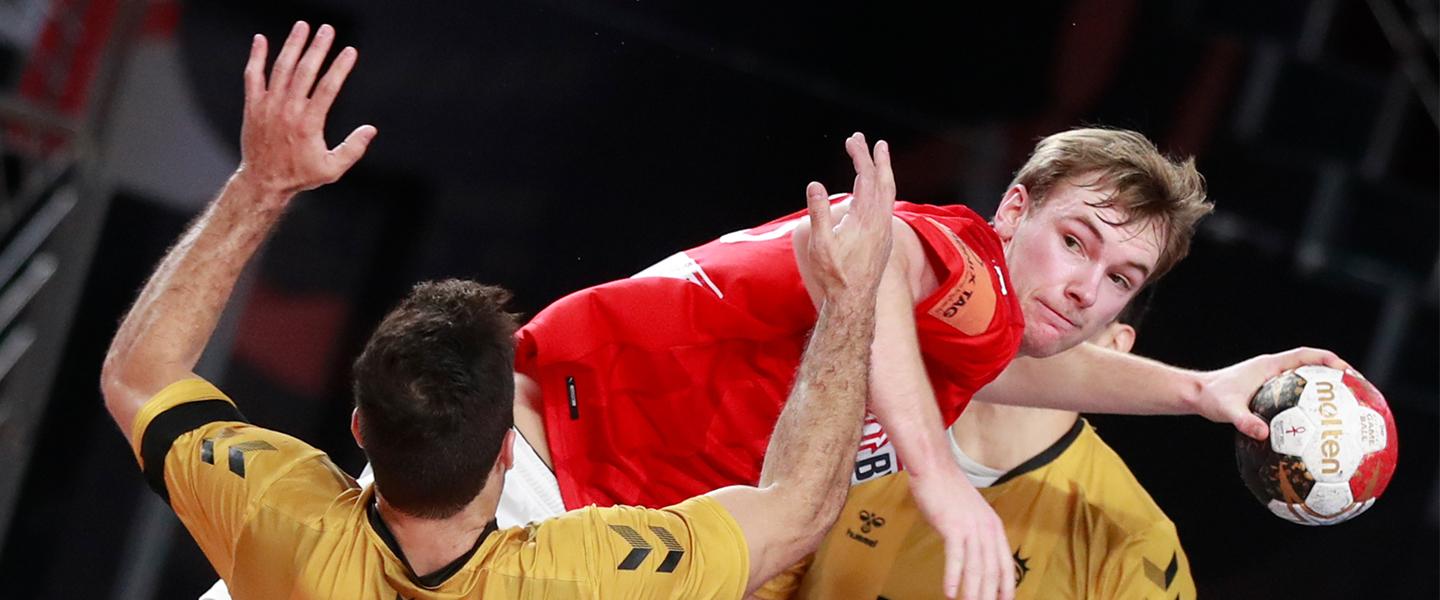 Defending world champions Denmark made it three wins of three group matches, comfortably defeating Argentina by 11 goals. 
Both teams had secured their main round ticket before this match, but now Denmark will take four points to the main round, while Argentina carry on two. 
GROUP D
Denmark vs Argentina 31:20 (15:10)
Denmark's leaders Mikkel Hansen and Niklas Landin, who were rested in the previous match against DR Congo, returned to the squad for the game against the South American team. On the other side, Argentina's Diego Simonet did not play again – the centre back is not fit after an injury suffered early in the championship – while his brother Sebastian was also sidelined. 
It was the South American team who enjoyed a better start and took a 3:1 lead by the seventh minute. However, the world champions turned the tide quickly, as a 5:0 run put them in the driver's seat.
"We had some problems in the opening 10 to 15 minutes. We were too slow in attack, but then gained control and did well both in attack and defence, so I'm very satisfied with the win," Denmark's coach Nikolaj Jacobsen said after the match. 
Argentina tried playing seven against six in attack, but this system did not work well. Mikkel Hansen and Mathias Gidsel, a perfect mix of experience and youth, had a combined tally of eight goals before the break, lifting Denmark to a comfortable five-goal lead. 
Their teammates also had an impact, including left wing Magnus Bramming, who joined the team before the match and played his debut game at this level.
After the break, a rock-solid defence helped the Danes to increase the gap to double digits (22:12), by minute 43. Without two of the three Simonet brothers, Argentina lacked ideas in attack, and their European opponents went on to clinch an easy victory. 
"The score reflects the difference between the two teams. After all, Denmark are the world champions, and they were superior to us," concluded Argentina coach Manolo Cadenas. 
hummel Player of the Match: Mathias Gidsel, Denmark