The transition from generational centre back to coach: Lunde-Borgersen's journey through handball
31 Jul. 2022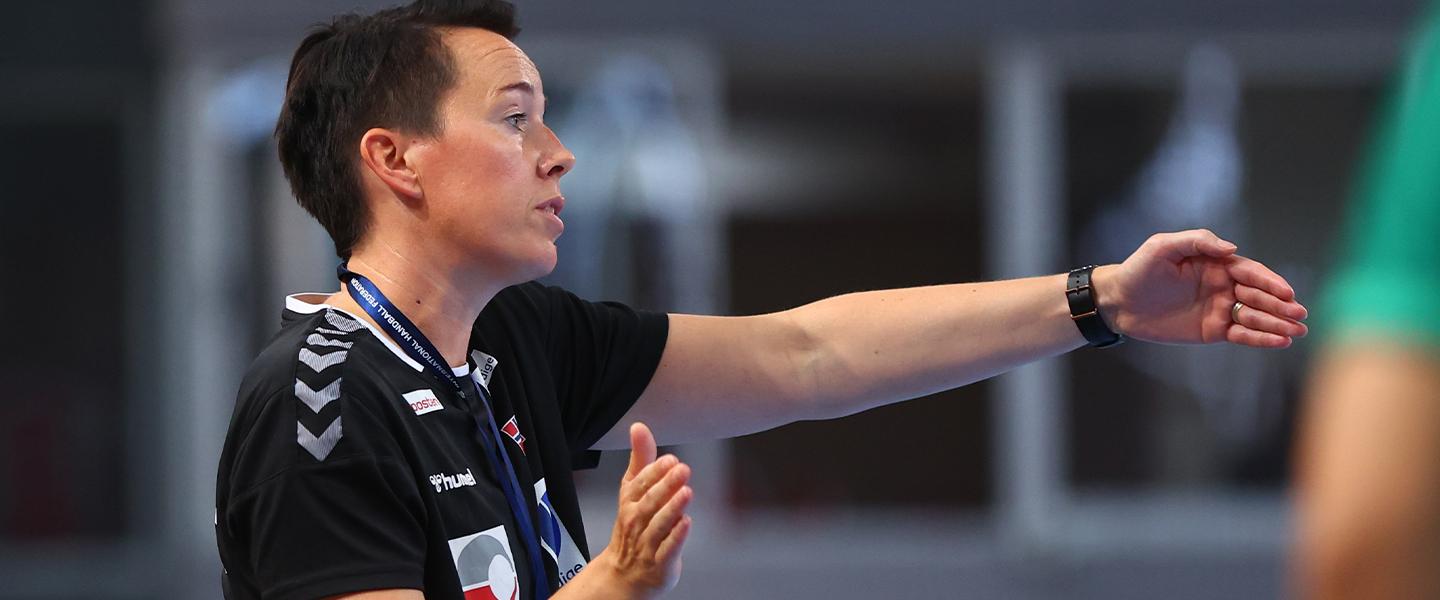 What truly motivates a champion to go further, to extend her career as a player after winning everything conceivable or, in this case, to further continue in handball as a coach, after the playing days are over?
Kristine Lunde-Borgersen is a three-time European champion, a two-time Olympic champion and a world champion with Norway's national team, while also securing the title in the EHF Champions League Women with Viborg HK in 2009 and 2010.
Basically, the former centre back has seen everything there is to be seen in handball but, somehow, the magic of the court has constantly attracted her, even after calling it quits in 2018 – after a last hurrah at Norwegian powerhouse Vipers Kristiansand.
Since 2019, Lunde-Borgersen has been the coach of Norway women's youth national team (U18), moulding the next stars into the template that has been so successful over the last two decades.
However, due to the COVID-19 pandemic that cancelled the IHF Women's Youth World Championship in 2020, this is the first time Lunde-Borgersen is in this position at the world flagship handball event.
"I do not really know what motivates me to be here, but it has to be the fun part of the game. In Norway, we take it very seriously, but we also like to have fun on the court, so being here, with the team, and in this atmosphere, it is really amazing," says Norway's coach after the 32:21 win against Brazil, on the first day of North Macedonia 2022.
A former centre back, who has dazzled with her creativity on the court, inventing unstoppable passes for teammates from thin air, the MVP of the EHF EURO 2008 continues to share her magic, albeit on the bench rather than on the court.
Norway have truly prided themselves on getting former stars to continue their careers even after hanging up their boots, as former goalkeepers Kari Aalvik Grimsbø and Lene Rantala joined the women's junior team at the 2022 IHF Women's Junior (U20) World Championship in June, at which the Scandinavian powerhouse won their second gold medal.
Their handball IQ, experience and sheer knowledge of the sport makes them invaluable in developing the up-and-coming players, nurturing their talent and focusing on sharing a bit of their passion on and off the court.
"I love the mental aspect of handball, of this sport. It is very important at every level and I liked to study it, so why not share it even further, if it is possible? Once again, the opportunity to continue in this role is huge for me and, I think, for every former player who loves handball," adds Lunde-Borgersen.
While her twin sister, Katrine, is still an active player – one of the best goalkeepers in history who has just won the gold medal at the 2021 IHF Women's World Championship last December and the EHF Champions League Women with Vipers Kristiansand this June – Kristine has already said goodbye to her playing career four years ago.
However, as every respected centre back, her understanding of handball, the dynamics on the court and the mental games outside of it, have been simply impossible not to pass on to the future generations.
After her retirement, Lunde-Borgersen served as a coach for a second division team in Norway, Randesund, where she coached the All-star left back of the 2022 IHF Women's Junior World Championship, Martine Andersen.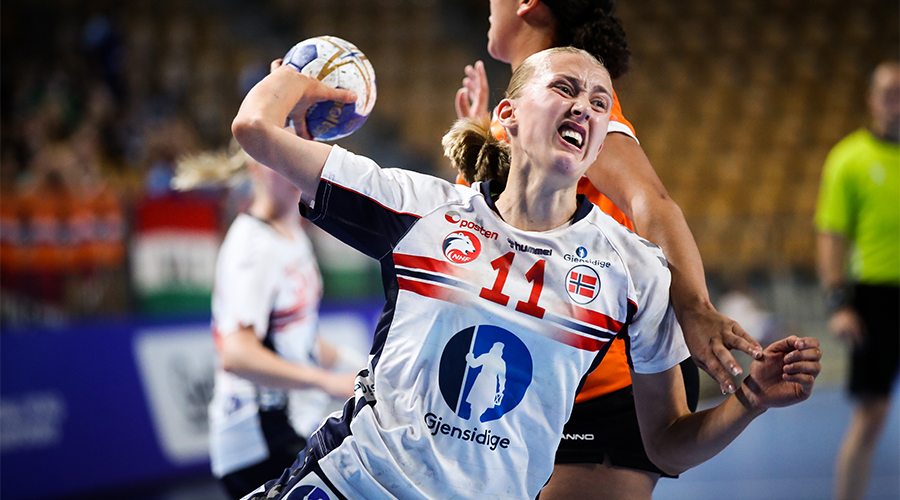 Andersen acknowledged the help Lunde-Borgersen provided in her first years as a professional handball player, praising her former coach for the role in her development.
"Really? This means I am doing my job properly," laughs Lunde-Borgersen, now 42, and ready to make her mark as a coach.
Norway have started the tournament in North Macedonia with a bang, a 32:21 win against Brazil, where their trademark defence shone throughout the game, stopping the South American champions in their tracks. 
Games against the Czech Republic and Uruguay now follow, as Norway are favourites to progress to the main round, where fiery clashes await, most probable against Hungary and France, two European powerhouses.
Always the perfectionist, Norway's coach says that everything can be improved.
"It was a good game, we had a lot of fun, we played quite well, but the defence could have been better at times. We will watch the game again, but I think that we can play better than that," says Lunde-Borgersen.
Surely, developing young players needs some dedication which coaches might not find easy to tap in. For the former centre back, this comes naturally, as plenty of focus is addressed to this area in Norway.
Yet, the question begs to be asked: with such experience in her career, hundreds of matches at the highest level – 181 to be precise for Norway's national team – should Lunde-Borgersen focus on a senior team?
"I was an assistant at Vipers Kristiansand and I had a lot of good memories there, I felt amazing, it was a perfect environment. I also feel good here, though.
"For the future, let's wait and see. The main thing is to have fun, play in these type of tournaments and just enjoy handball," concludes Norway's coach.