13 Aug. 2021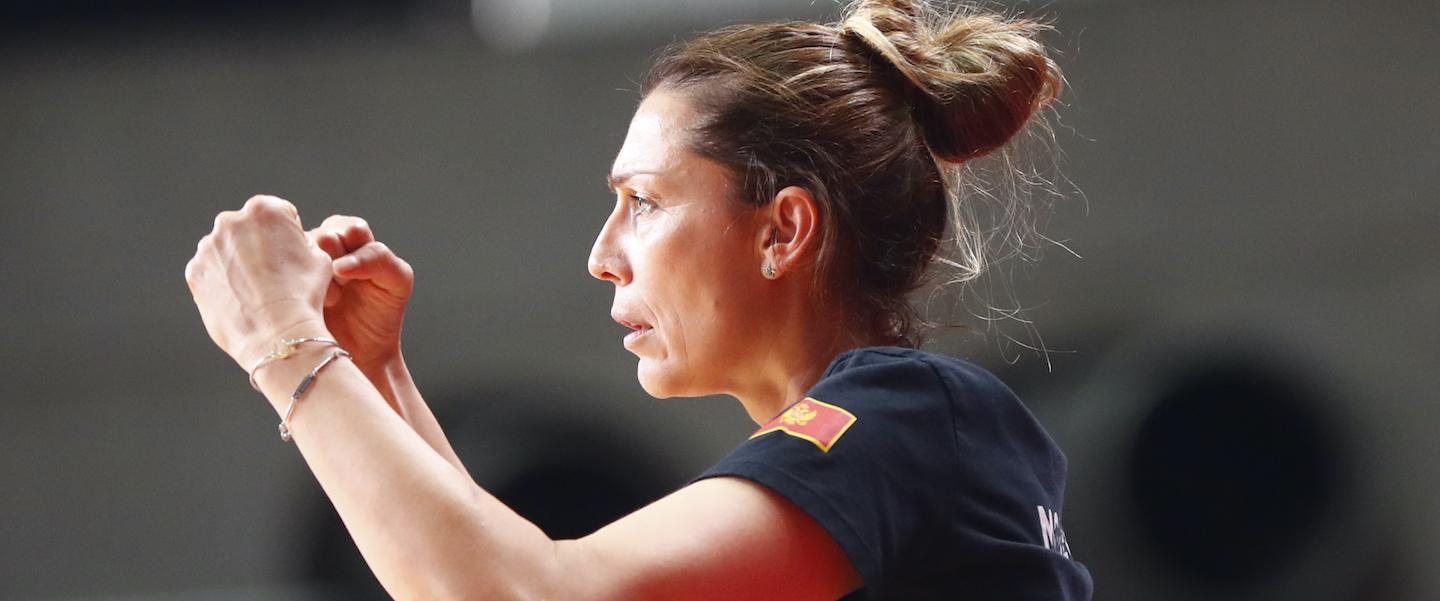 The draw for the 25th IHF Women's World Championship was held last night in Castelló. The eight groups for the first IHF Women's World Championship with 32 teams are:
Group A: France, Montenegro, Angola, Slovenia
Group B: RHF, Serbia, Cameroon, Poland
Group C: Norway, Romania, Asia 3, Asia 4
Group D: Netherlands, Sweden, NAC 1, Asia 5
Group E: Germany, Hungary, Czech Republic, Slovakia
Group F: Denmark, Asia 1, Tunisia, Congo
Group G: Croatia, Asia 2, SCA 1, SCA 3
Group H: Spain, Austria, SCA 2, Asia 6
The competition will start on 1 December with host nation Spain taking on a team from South and Central American Handball Confederation, to be determined later this year. In the meantime, participating coaches are already analysing their respective groups and what their potential path to the title is looking like.
Herbert Müller, Austria women's national team head coach: "I am very happy with this draw. From South America, I'm counting heavily on Argentina as an opponent, and in Asia it's hard to predict. Playing against the hosts Spain means a full hall, a great atmosphere and emotions. We have a realistic chance of advancing from this group to the main round." Read more from Müller here.
Unser Damen Nationalteam trifft bei der Weltmeisterschaft von ? 2.-19. Dezember in Spanien ?? in Gruppe H auf Gastgeber Spanien, den 2️⃣.Platzierten der Süd-und Zentralamerika-Meisterschaften und den 6️⃣.Platzierten der Asienmeisterschaften!#HandballAUSTRIA pic.twitter.com/zQ6cMBK61I

— Handball Austria (@HandballAustria) August 12, 2021
Henk Groener, Germany women's national team head coach: "We only get to deal with European teams in the preliminary round, but there are no easy games for us at this World Championship. Our first goal is to reach the main round. So we have to be there right away in our opening game against the Czech Republic in order to get closer to this goal. In a possible main round, Denmark and the Asian champions, probably South Korea, could wait. Overall, it could have been easier for us, but we will face these tasks and take them on."
WM-Auslosung! ?

? Coach zur Gruppe ??, ??, ?? ? #WIRIHRALLE #aufgehtsDHB #Handball @ihf_info pic.twitter.com/NpsZnnIWYy

— DHB_Nationalteams (@DHB_Teams) August 13, 2021
Uroš Bregar, Serbia women's national team head coach: "As in any draw, it can be better, and it can be worse. We got Russia, which played the finals at the just-concluded Olympic Games, so Russia is a very good opponent. I would like to play with them for the first place in the group. Then, we have Cameroon and Poland. We know that Poland has twice been fourth at the World Championship in the recent past, so they have good experiences from big competitions." Read more from Bregar here.
Dragan Adžić, Slovenia women's national team head coach: "When you are in the pot four before the draw, and there is no fifth, then it is difficult to hope for a favourable outcome. Slovenia earned a place in pot four with the results of the last competitions, and the draw awarded us excellent competitors. We will compete with the Olympic champions France, Montenegro, one of the best European teams, and Angola, who are the African champions and participants in the last Olympic Games. "We will believe in our girls and our joint work, and I hope that we will all be healthy at the World Championship."
Znane so prve tekmice naših rokometašic na decembrskem SP v Španiji. V skupini A se bodo srečale s samimi udeleženkami @Tokyo2020 @Olympics, Angolo, Črno goro in Francijo. #SheLovesHandball @ihf_info pic.twitter.com/xheTbZHKAk

— Rokometna zveza SLO (@rzs_si) August 12, 2021
Bojana Popović, Montenegro women's national team head coach: "It will not be easy at all, because the competition system is such that we have no right to make a mistake. Already in the preliminary phase, we have to be at the maximum level, because the points are transferred, and then only two selections from the main round go to the elimination phase. We have to prepare in the best way, to be at the required level in every match, if we want a good result, we have to be against the strongest opponents." Read more from Popović here.
Jan Bašný, Czech Republic women's national team head coach: "Unlike about six other groups, where there are usually two non-European teams, a purely European group awaits us. Three out of four teams are advancing and it will be our basic goal that will be our goal. Unfortunately, the group is not the lightest. The fact that there are four European teams in it indicates that together with group A it will be one of the most difficult" Read more from Bašný here.
Tomas Axner, Sweden women's national team coach: "It is a decent draw, we escaped, for example, the final team from the Olympics in our group or in the group we may be crossed with. We should not normally have any problems moving on from the group stage, but the match against the Netherlands will be important as we will probably need to keep them behind us if we are to reach a quarter-final."
Regerande världsmästaren Nederländerna, segraren i det nordamerikanska & karibiska mästerskapet och femman det asiatiska mästerskapet – det blir Sveriges motståndare i gruppspelet i VM i Spanien i december.

Läs mer: https://t.co/1mmsO9hKvv pic.twitter.com/zTLpnTBwRx

— Handbollslandslaget (@hlandslaget) August 12, 2021
Pavol Streicher, Slovakia women's national team coach: "I am disappointed that four European teams came together in our group. We also wanted to meet countries with a different handball philosophy. However, we must take it as it is. In any case, it is a strong group. From the qualitative point of view, Hungary is the highest, which was confirmed by the quarter-final participation in the recent Olympic Games in Tokyo, where Germany did not qualify. It is funny that we will travel to Spain for the Slovak-Czech duel." Read more from Streicher here.