11 May. 2022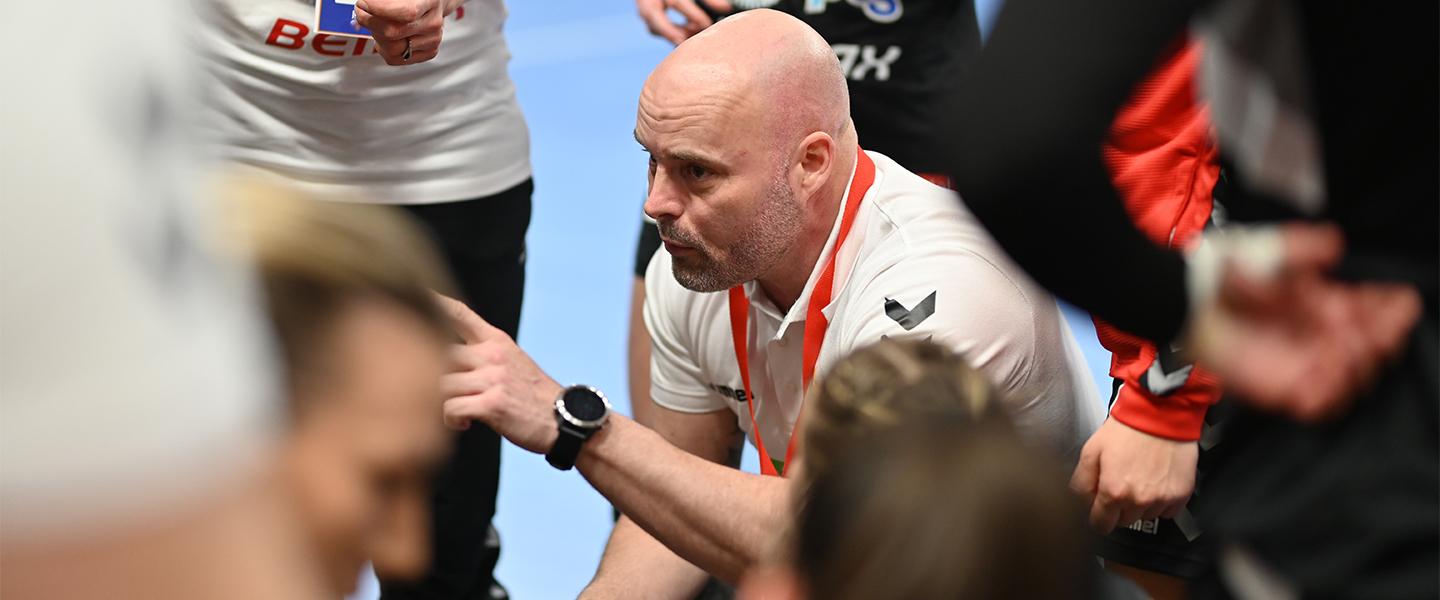 Kim Rasmussen has been revealed as the first-ever non-Korean women's national team coach on Monday 9 May.
Along with Rolando Freitas, who will take over the men's side and also become the first foreigner to do so, the Korean Handball Federation are changing direction with a view to getting back amongst the world's elite following absolute continental dominance which has failed to translate to a global level in recent years.
"To be the first foreign coach to have the opportunity to work in Korea and see if can get the best out of Korean culture was very attractive for me at this time in my career," said Rasmussen to ihf.info ahead of arriving in the Asian country on Tuesday.
"To get a foot inside a place like Korea, the pure curiosity about how it is and how we will work and how it will be attracted me a lot. This comes after I have worked so much in the more eastern part of Europe."
The Dane is well-known at both club and international level, most-recently guiding the Montenegro women's side to the Olympic Games Tokyo 2020. He also has a wealth of experience with the Poland and Hungary national teams, with European and World Championship experience behind him. At club level, he won the 2016 Women's EHF Champions League with CSM Bucuresti.
And anyone who has followed women's handball in the Olympic era will know of the strong links between the two nations of Denmark and Republic of Korea.
Between 1996 and 2005, Denmark and Korea were the two leading women's sides in the world, with the Danes beating the Koreans in two Olympic Games finals after additional time (1996 and 2004) – the 2004 run to the podium was even immortalised into Korean cinema in 2008 with the release of the film 'Forever the Moment'. They also played at the last two World Championships, at Japan 2019 and Spain 2021.
"Korea were a powerhouse when women's handball began to become very popular in Denmark especially, and they were number one in the world," said Rasmussen about that period which started back in the 1990s.
"Unfortunately, over the last many years they have been stepping backwards so I think it's very interesting to see if I can bring some of that Korean handball back that the they had in the past, while keeping focus on the European style too. It is a good combination and I will see if I can get both of the styles well connected."
To do that, Rasmussen will be primarily based in the Korea Republic with the squad, but regular visits to Europe will not only be personal, but professional too – and he will be calling on his extensive contacts book to organise some tough tests as he looks to make an impact.
"The Korean national teams are together a lot more than the European teams usually are," he explained.
"My base will be mostly in Korea, but we will also try to have more camps in Europe where we will hopefully have a lot of clubs who are willing to help us by training and playing some training games with us.
"We hope to get a lot of a lot of games against the best teams in the world, both club and national teams."
Along with his Danish coaching staff of assistant Bo Rudgaard and goalkeeper and physical coach Morten Seier Larsen, Rasmussen will use the initial period purely as a way to get to know his new players, but the culture of handball in Korea and culture of the country itself.
"The goal for this first period is to get to know each other," said the 49-year-old. "This is a completely new culture for us and it is completely new for them also. The key in this is that we've got to give ourselves time to get to know each other. It's not going to be easy to change cultures and get to know each other.
"It will take some time before I know the culture of Korea thoroughly enough," he added. "How do they work? What do they understand? How can we do it with the language barrier? How can we be strong together? What is it we need to fix? What is it we are good at?
"It will take time, but luckily we do have time."
With the postponement of the 2022 Asian Games, set to take place in September, announced last week, Rasmussen has the luxury of a little extra time to get to know his new country, new role and new players but as usual, there is always a handball competition coming up.
"Our first real important championship will be the Asian Women's Championship in December and from that we need to qualify for the 2023 IHF Women's World Championship," he explained. 
"2023 is going to be the main target for us. There will be Olympic Games qualification and the World Championship. We will focus on that and get better and better. Hopefully, we can show some exciting handball in 2023."
For more information on handball in Korea, visit handballkorea.com.
Photo: Luka Novovic / RSCG