11 May. 2022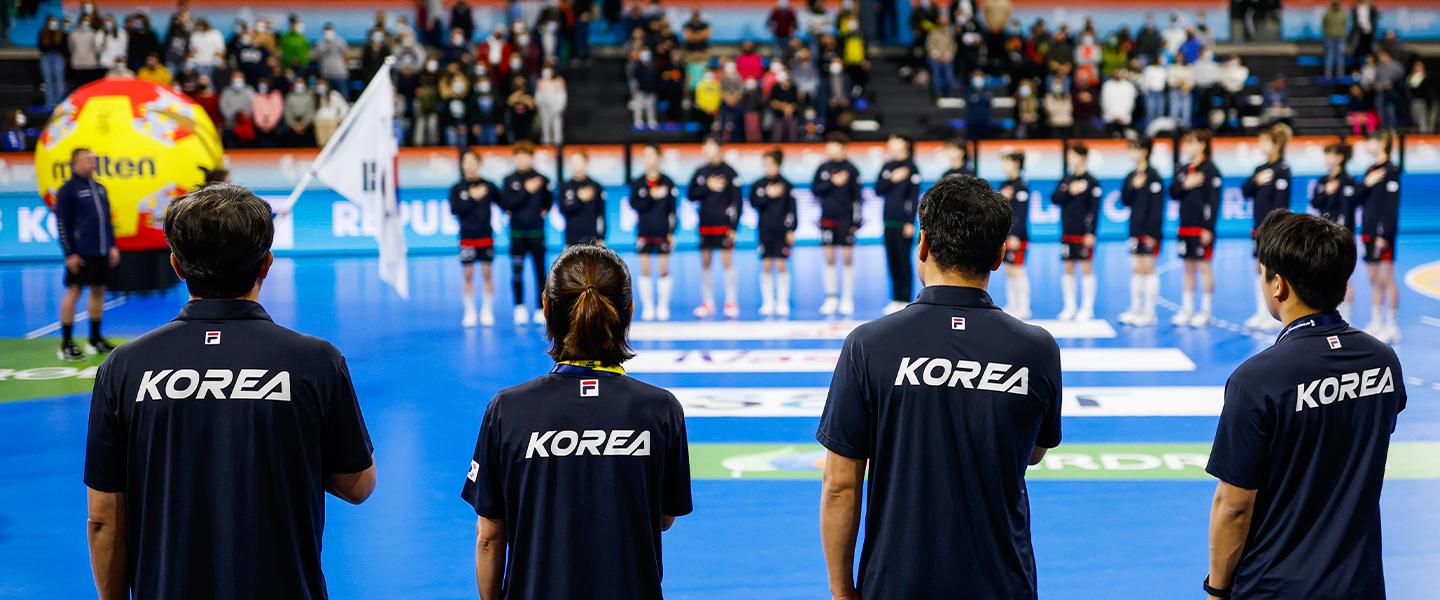 As reported on ihf.info, the Korean Handball Federation (KHF) started a global recruitment process for new women's and men's senior national team coaches at the end of 2021.
That process is now over. Portuguese coach Rolando Freitas will take over the men's team and Danish coach Kim Rasmussen will be in charge of the women's side.
They will be the first-ever foreign coaches to oversee the senior national teams as the KHF adopts a different approach, following a lack of success and progression outside of continental tournaments in recent years.
After initial candidates were selected, the KHF formed a supervisory appointment committee and selected the pair after a "…thorough review of candidates through online interviews," said the KHF in a website statement.
The European pair have been given initial contracts until the end of the qualification tournaments for the Olympic Games Paris 2024 with automatic extensions in place if their respective team qualifies. 
They have arrived in Republic of Korea on Tuesday 10 May ahead of an official media conference next week (Monday 16 May) and then travel to meet players and view facilities at the Jincheon Athletes' Village today.
While winning gold medals at the 2022 Asian Games was the initial, main goal when the jobs were first advertised late last year, that will be put on hold after it was announced last week that the multi-sport event in PR of China, scheduled to be held in September, would be postponed.
Freitas joins the KHF after working most recently for the Israeli Handball Federation where he was technical director and men's coach after joining in 2018. He has also worked and coached with the younger-age groups in Portugal. He will be joined by assistant coach Herlander Silva.
Rasmussen needs no introduction. The Dane is well-known at both club and international level, most-recently guiding the Montenegro women's side to the Olympic Games Tokyo 2020.
He also has a wealth of knowledge gained with the Poland and Hungary women's national teams, including European and World Championship experience. At club level, he won the 2016 Women's EHF Champions League with CSM Bucuresti.
Bo Rudgaard will link-up with Rasmussen as assistant coach, with Morten Seier Larsen adding to the Danish trio as goalkeeping and physical coach.
One of Rasmussen's first jobs will be to talk to Korea's influential playmaker Migyeong Lee, who told ihf.info last December she was waiting to see who the new coach was before her potential international retirement.
 
"It's for the renovation of both our men's and women's national teams," said the KHF in a statement to ihf.info about the double appointment.
"After the Olympic Games Tokyo 2020, we realised it's required to renovate everything of our senior national teams. The Korean way of training doesn't work for our young players anymore so we're looking forward to our foreign coaches being able to combine the strength of both Korean and European styles of handball.
"Rolando and Kim will stay in Korea for requested periods and take their holidays in Europe where we're also planning to have training camps. The KHF is planning to assign young and recently-retired coaches [to them] to learn and adapt the European way of coaching skills.
"It's a huge challenge for us, but it's the only remaining option for us at the same time. We're looking forward to getting two Olympic tickets for both our men and women's teams."
Rasmussen's first competitive test will be at the 2022 AHF Women's Asian Championship in December, while Freitas will have the 2023 IHF Men's World Championship to look forward to next January after the side secured the last continental qualification place at the 2022 AHF Men's Asian Championship in January.
Since 2009, the men's teams have had eight different coaches, with five taking the reins of the women's side, most recently Jang In-ik, who stepped in as interim coach for the 2021 IHF Women's World Championship in Spain. 
Historically, the Korea women's team have been one of the best in the world, winning medals at seven of the first eight Olympic Games in which women's handball appeared and becoming the first non-European side to win an IHF Women's World Championship.
For more information on handball in Korea, visit handballkorea.com. To read the interview with Kim Rasmussen on his Korea coaching job, click here.