02 Dec. 2019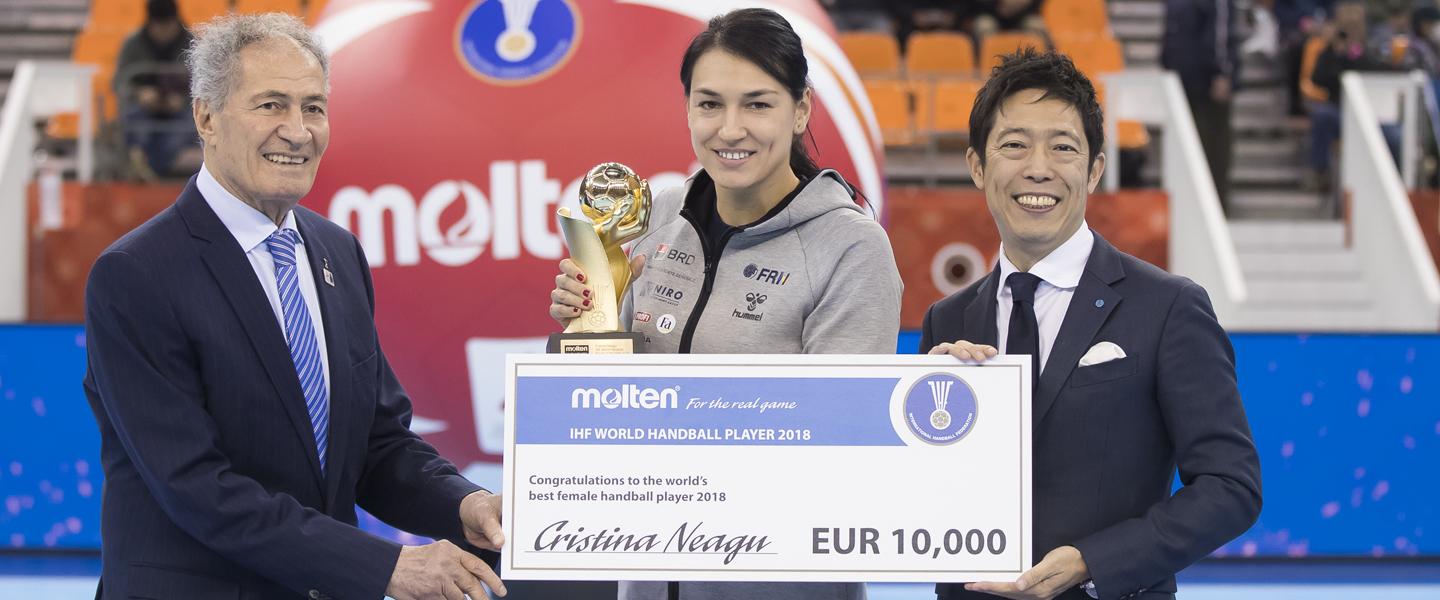 Romania captain Cristina Neagu was presented with the 2018 IHF Women's World Handball Player of the Year on court today during half-time of the Democratic Republic of the Congo and Japan Group D match at the 2019 IHF Women's World Championship in Kumamoto, Japan.
Left back Neagu received her award from IHF President Dr Hassan Moustafa and Kiyofumi Tamiaki, CEO of IHF Partner Molten.
The award is Neagu's fourth, after her and Mikkel Hansen were named as the men's and women's winners back in March.