22 Dec. 2021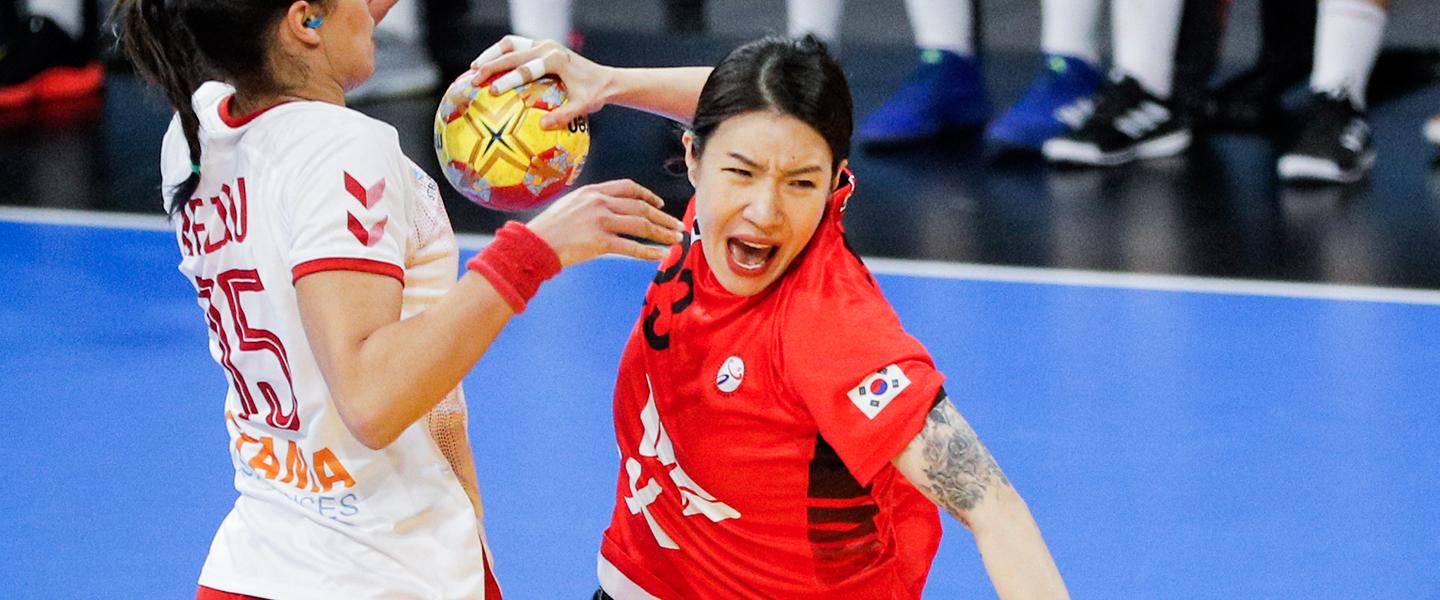 Ahead of the 2021 IHF Women's World Championship, Győri Audi ETO KC's Korean left back Ryu Eun-Hee handed her captaincy of the Republic of Korea women's team to Lee Migyeong.
This in itself was quite a "responsibility" according to Lee, the Japan-based centre back, but she took that responsibility under her wing and led her side throughout the championship.
In the preliminary round Korea defeated Congo (37:23) and Tunisia (31:29) but lost to eventual bronze medallists Denmark (23:35). This was enough to go through to the main round as the Asian champions overcame Czech Republic (32:26), but defeats to Germany (28:37) and Hungary (28:35) saw them fail to make the last eight.
"It's my third time at an IHF Women's World Championship and our goal was the going to the quarter-finals," said Lee to ihf.info.
"It's really sad that we didn't go through to the quarter-finals. We were actually full of hope before we came to Spain because we had new players, but we still need to learn a lot from European teams to be able to reach our next goal for the next World Championship."
At Spain 2021, Korea were coached by Jang Il-Ik, who was in the role as an interim coach for the World Championship and the Asian Women's Championship in September, replacing Jae Won Kang who guided the team at the Olympic Games Tokyo 2020. 
Ahead of Spain, the Korean Handball Federation had announced they were looking for their first foreign coach to address a slip in rankings in recent years, with their final ranking of 14th in Spain their second lowest in 19 appearances.
Despite that, a number of young players are coming through, fresh from their bronze medal performances in recent IHF Women's Youth and Junior World Championships, but Lee remains unsure if she will be joining them on court in 2022.
"There are so many feelings," said Lee to ihf.info following Korea's last game against Hungary. "This could be the last time I play for the national team of Korea [at a World Championship]. It's a very emotional feeling.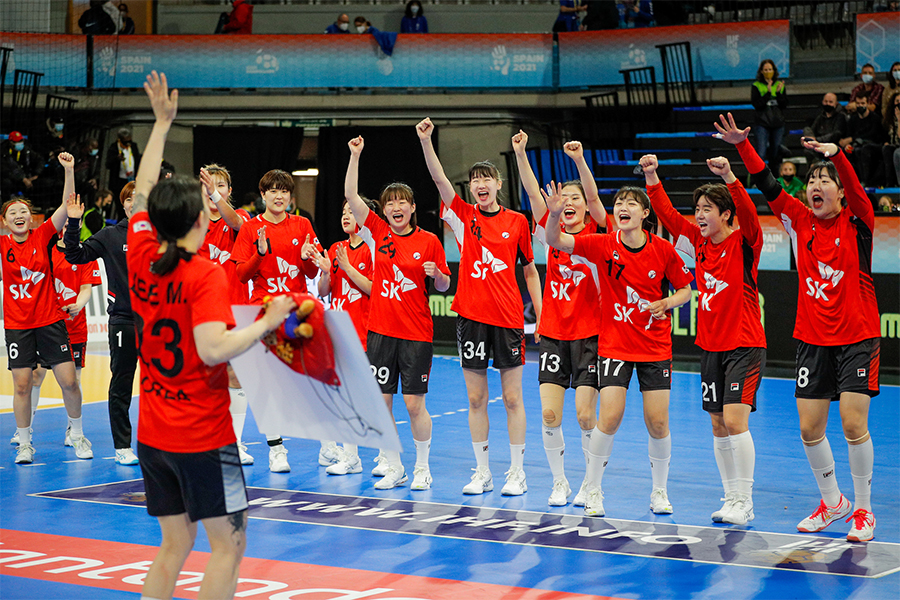 "Maybe next year I play at the Asian Games, but we have a new coach coming in and I will have to see [whether they select me or not]."
Despite the ultimate disappointment of Korea at Spain 2021, Lee was one of the standout players of the championship, ending as top scorer across six games for her side with 32 goals, two ahead of Ryu. 
More impressively, she also assisted her teammates 42 times for goals, finishing in overall joint fifth place at Spain 2021 alongside Norway's Stine Oftedal (amongst others), with the Norwegian captain playing three more games – and just four off the top, with that title going to Austria's Patricia Kovacs, on 46.
"It's hard to describe this feeling," said Lee about what sensations she has when providing the ball to her teammates to score. "As a centre back, my assists go to scores and when I see that, it feels really amazing. 
"Before (Spain 2021), I didn't actually know I love handball so much like this," she said. "I thought this championship could be my last one so that's why I did everything, I did my best. That's why I am so happy for every assist and goal I scored and that's why I also got really happy during this championship – it makes me much happier when I help my teammates score."
Following the Hungary game, in which Lee scored six and provided six assists, nearly all of the Hungarian players congratulated and acknowledged the OMRON club player in the Mixed Zone, evidence of the impact and respect the player has in the world game.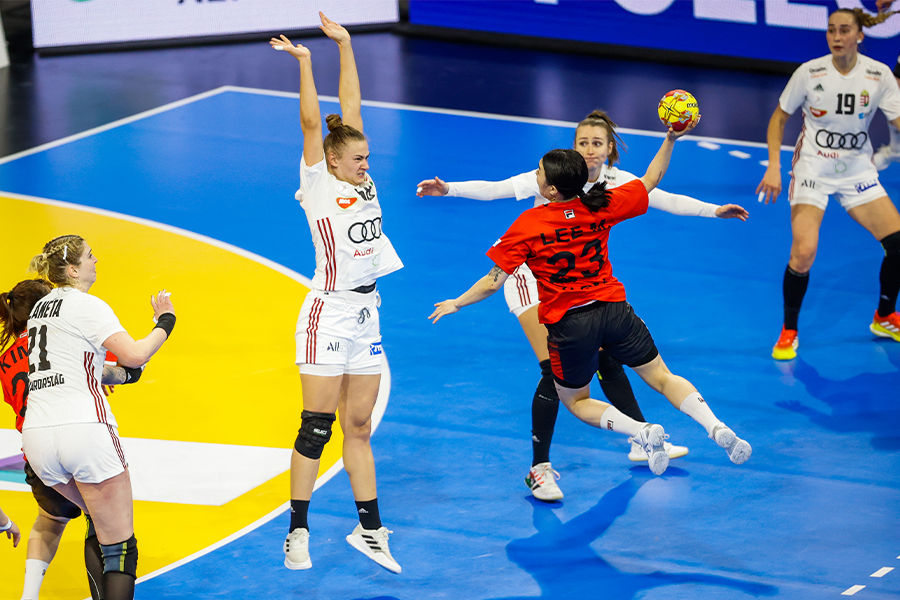 So, could Lee make the journey to Europe to play her club handball before she finishes her career?
"Well, if I get a chance, I'd love to play in Europe," said the 30-year-old, who won four 'hummel Player of the Match' awards in Spain, including in the Hungary game.
"Before, I also had chances (to move), but in my mind I was like 'I'm not 100% prepared yet to play in Europe'. I'm still not 100% ready to play in Europe, but if I get a good chance to play, I can consider it.
"I've never been like this before," added Lee about the respect shown towards her by the Hungarian squad after their main round clash, showing clear emotion when reminded of the moment.
"Of course, Eun-hee has a lot of European teammates but I have never had this kind of 'respect' from the European players before. All I had to do was just score, assist and cheer my teammates in the game, just focusing on the things I had to do during the match."