IHF, Czech Handball Association and Czech Republic National Sports Agency sign Memorandum of Understanding
24 May. 2022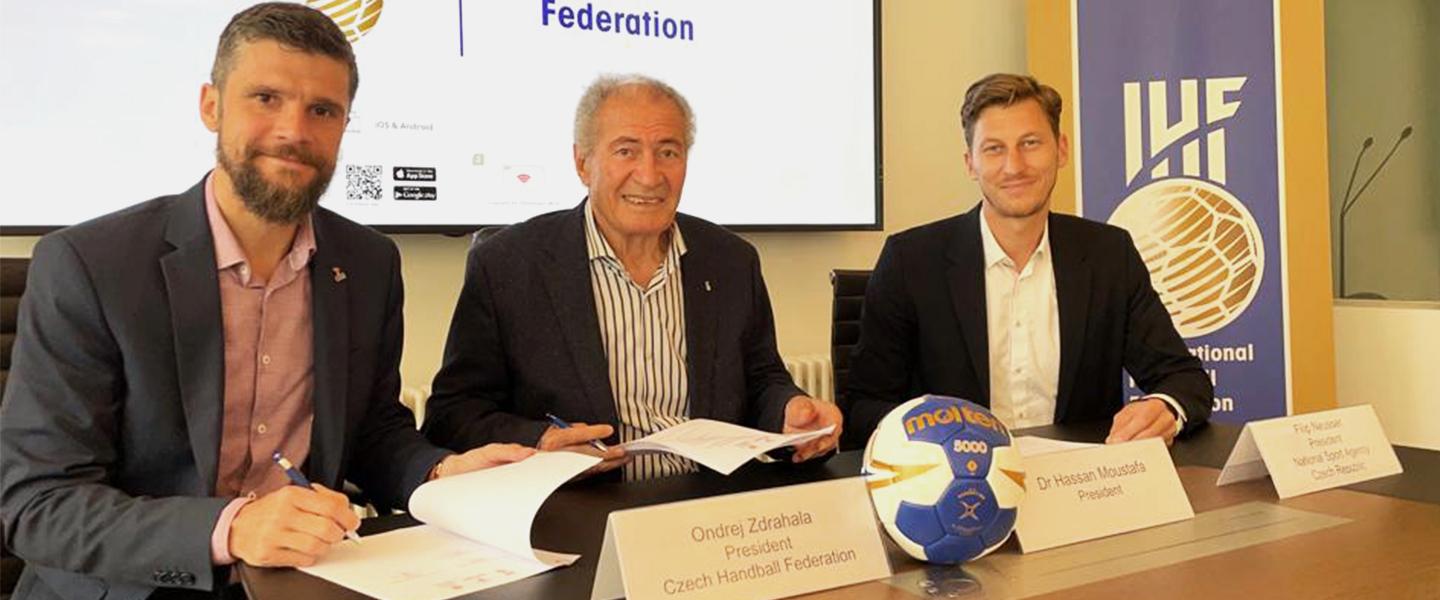 Today, the International Handball Federation (IHF) welcomed representatives of the Czech Handball Association and the National Sports Agency of the Czech Republic to the IHF Head Office in Basel, Switzerland to sign a Memorandum of Mutual Understanding and Cooperation. 
The organisations agreed on a memorandum during their initial meeting in December 2021, held on the fringes of the 25th IHF Women's World Championship in Spain. Aiming to broaden and strengthen the relationship and cooperation, the main goal is to help and promote Olympic team sports, in particular women's sports, in the long term, at the same time welcoming the National Sports Agency's project "Support of Women's Olympic Team Sports". 
With the Olympic Games Los Angeles 2028 looming on the horizon, President of the National Sports Agency Filip Neusser stated that the participation of the Czech Republic women's handball team is one of the goals towards which they are working as no handball team of the country had ever qualified for the Olympic Games before. Therefore, the Czech Handball Association shall elaborate a strategic plan until 2028 and share it with the parties concerned. 
Furthermore, it was not only agreed to exchange knowledge and share information on conferences, symposia, workshops and training courses in the field of handball but also to continue negotiations on the organisation of future international handball events in the Czech Republic.
The meeting was attended by IHF President Dr Hassan Moustafa, President of Czech Handball Federation Ondrej Zdrahala, Filip Neusser and spokesperson of the National Sports Agency Jakub Vecerka.