09 Dec. 2021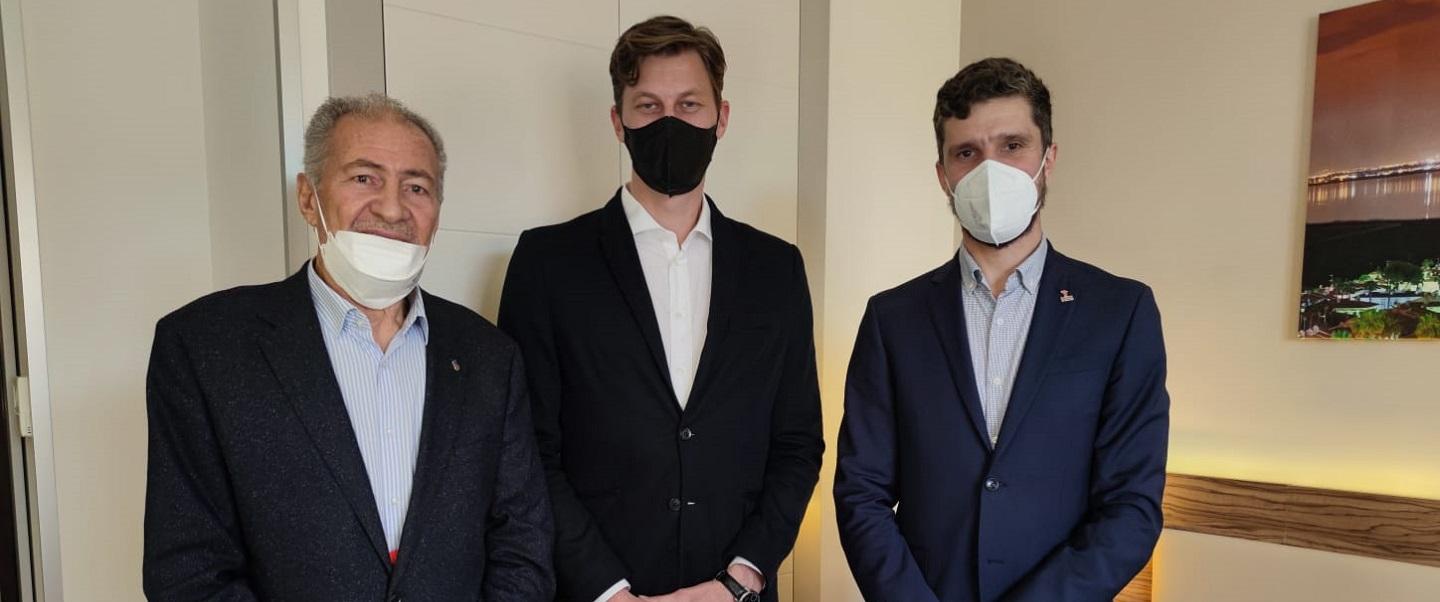 Earlier this week, International Handball Federation (IHF) President Dr Hassan Moustafa met with Czech Handball Federation (CHF) President, and former national team player, Ondrej Zdrahala and the Chairman of the Czech Republic National Sport Agency, Filip Neusser, in Torrevieja, Spain.
The meeting saw a general number of sporting issues discussed before moving on to the Memorandum of Understanding between the IHF, the CHF and the Czech Republic National Sport Agency to implement a tailored strategic plan for the Olympic Games Los Angeles 2028.
Neither the Czech Republic's men's team nor the women's side have ever qualified for the Olympic Games handball tournaments, as the aim of the Czech Republic National Sport Agency is to develop team sports and, in particular, women's team sports in the next seven years, with the aim of, amongst others, securing their first-ever Olympic berth in handball.
Dr Hassan Moustafa also underlined the importance of the tailor-made programme Handball at School, which introduces and teaches handball with adapted rules to make the game more accessible, challenging and enjoyable for children from ages 5 to 17, helping developing nations improve. Moreover, another key part of the discussion was the IHF Former Players Project, a part of the IHF's efforts to keep handball players who have finished their active careers involved in the sport as coach, referee, delegate, manager or other position, improving the quality of the sport with their experience.
During Spain 2021, the Czech Republic qualified for the main round of the competition after a narrow 24:23 win against Slovakia on the last match day of the preliminary round. The Czech side have qualified for the IHF Women's World Championship for only the fourth time in the last 20 years.