30 Apr. 2020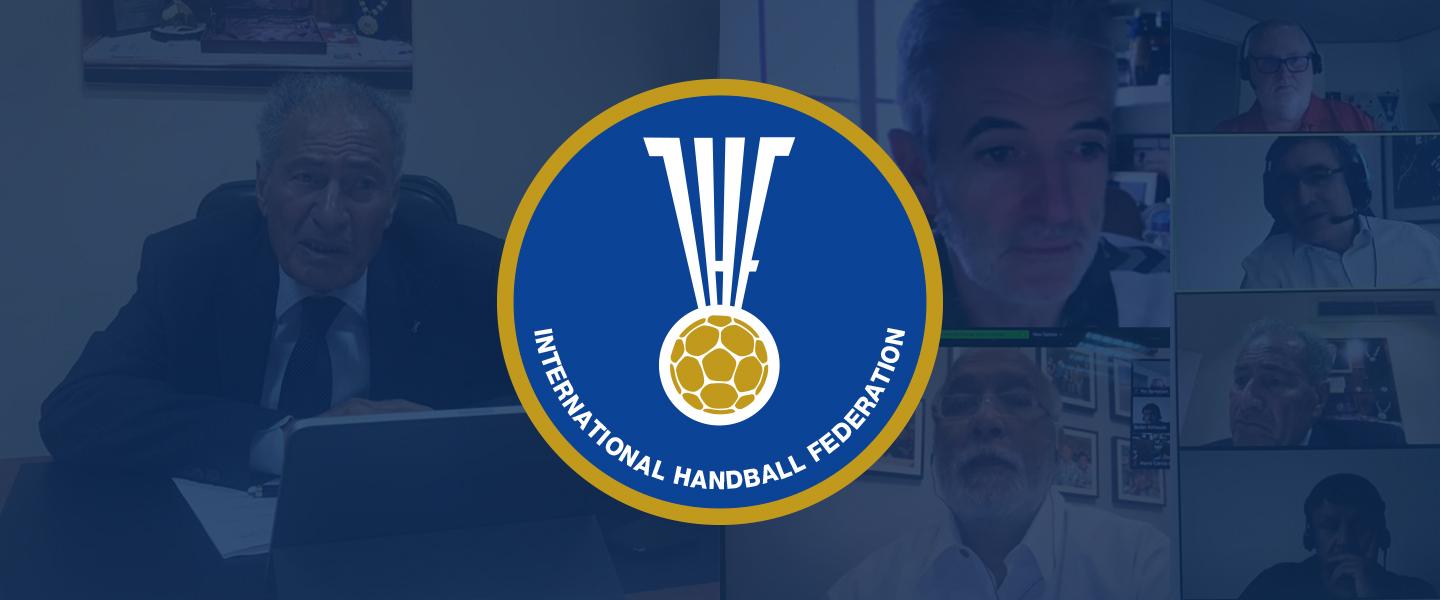 Yesterday, 29 April 2020, saw the IHF Council convene for their seventh meeting of the 2017-2021 Electoral Period.
Due to the ongoing restrictions related to the COVID-19 outbreak, the meeting was held online via video meeting software with a number of issues and topics discussed and decisions made.
After a review of the minutes from the previous IHF Council and Executive Committee Meetings held in February in Cairo, Egypt, IHF President Dr Hassan Moustafa reported on his recent conference calls with handball stakeholders around the world, including meetings with the chairs of the various IHF Commissions as well as the European Handball Federation (EHF). 
The discussion then moved to events and competitions, with the main topic relating to the re-scheduling of numerous IHF events, including the Tokyo 2020 Men's and Women's Olympic Qualification Tournaments, 2020 IHF Men's and Women's Beach Handball World Championships, 2020 IHF Women's Junior (U20) World Championship, 2020 IHF Women's Youth (U18) World Championship which were announced last week, plus the 2020 IHF Men's Super Globe and the 2021 IHF Men's Youth (U19) World Championship.
The IHF Council then received reports from the six Continental Confederations, with the postponement of the 2020 African Handball Confederation (CAHB) Ordinary Congress discussed before the meeting moved on to the various IHF bodies which included a proposal from Playing Rules and Referees Commission (PRC) Chairman Ramon Gallego, relating to 'Provocation' and 'Extremely Dangerous Action', approved by the Council in Cairo in February.
Medical precautions for restarting handball activities were then discussed, ahead of a presentation from the Commission of Coaching and Methods (CCM) and PRC on virtual handball activities.
About the IHF Council
The IHF Council, along with the IHF Executive Committee forms the IHF executive body and is responsible for a number of different duties including, but not limited to, decision-making (financial matters, Rules of the Game), provisional admission of new Member Federations, awarding Men's and Women's World Championships in all age categories (seniors and younger age) and the international event calendar. 
The IHF Council is made up of all the members of the IHF Executive Committee, continental Vice-Presidents, the Chairpersons of the IHF Commissions and all six continental representatives. 
The IHF Council meets at least twice a year with all members serving a four-year term of office and available for IHF duties at least 12 days per year on a voluntary basis. A simple majority applies for IHF Council votes with the IHF President's vote deciding in the case of equality of votes.