31 Mar. 2022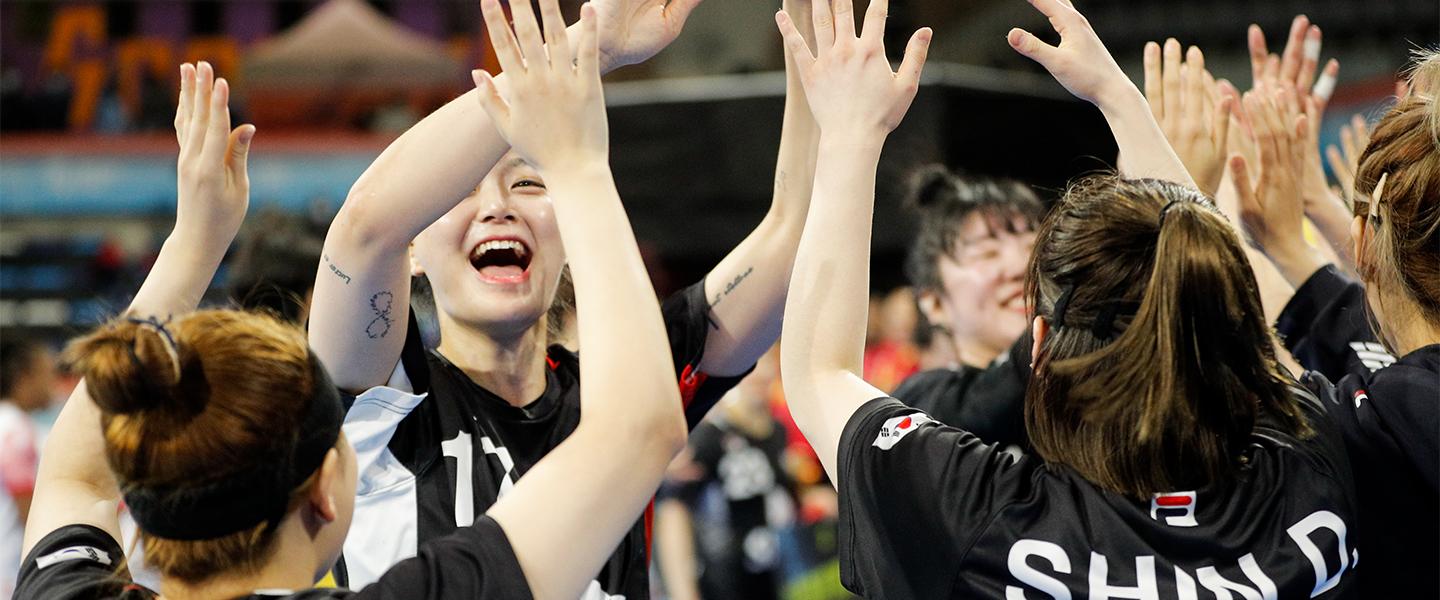 2022 marked the IHF's third celebration of the gender equality month, driven by the United Nations within the context of the Sustainable Development Goals – specifically goal number five: to achieve gender equality and empower all women and girls. 
Throughout March, ihf.info highlighted stories of women in handball, with all continents featured in this worldwide exploration of those contributing to handball in various capacities – from players to coaches to those in governance. The IHF social media channels also featured special content highlighting female players, while the handball community was encouraged to participate in the social media conversation surrounding gender equality throughout March, and especially on International Women's Day, by using the hashtags #IWD2022 and #BreakTheBias. 
From the MVP of the 2021 IHF Women's World Championship, Kari Brattset Dale to the head of the referees and the treasurer of the Bolivian Handball Federation, stories have underlined the importance of women in handball and in the development of the sport.
We also highlighted how handball connects people from different continents through Maria Vikan Opheim's story, a former Norwegian player, who became Zambia women's national team's coach, after volunteering for the Sports Peace Corps programme. 
From the position of a university student to the Secretary General of the Trinidad and Tobago Team Handball Association, Rhonda Clarke's ascension in the world of handball has also been inspiring, as she shared her story during the gender equality month on ihf.info.
The chief of staff for the President of the Royal Spanish Handball Federation, Elena Borrás Alcaraz, also took some time to tell her story, while the career of IHF Arbitration Commission member and Hong Kong Handball Association's Board Member and Executive Committee Chairperson Elizabeth Ling Yang has been told in her own words. 
Last, but not least, two trailblazers of the American Samoa Handball Association, Naomi A'asa and Dianne Loe, helped us understand handball in their part of the world. Dr Nahla Boudhina, an IHF Lecturer, IHF Analyst and the African Representative in the IHF Commission of Coaching and Methods (CCM) talked about her career as a former player and as a teacher of handball. 
Handball Associations through the world celebrated the gender equality month on their social media accounts. 
 

The theme of the for International Women's Day on March 8 was 'Break the bias'. "Imagine a gender equal world. A world free of bias, stereotypes and discrimination. A world that's diverse, equitable, and inclusive. A world where difference is valued and celebrated. Together we can forge women's equality. Collectively we can all #BreakTheBias. Celebrate women's achievement. Raise awareness against bias. Take action for equality," says the official website of the International Women's Day.