11 Aug. 2020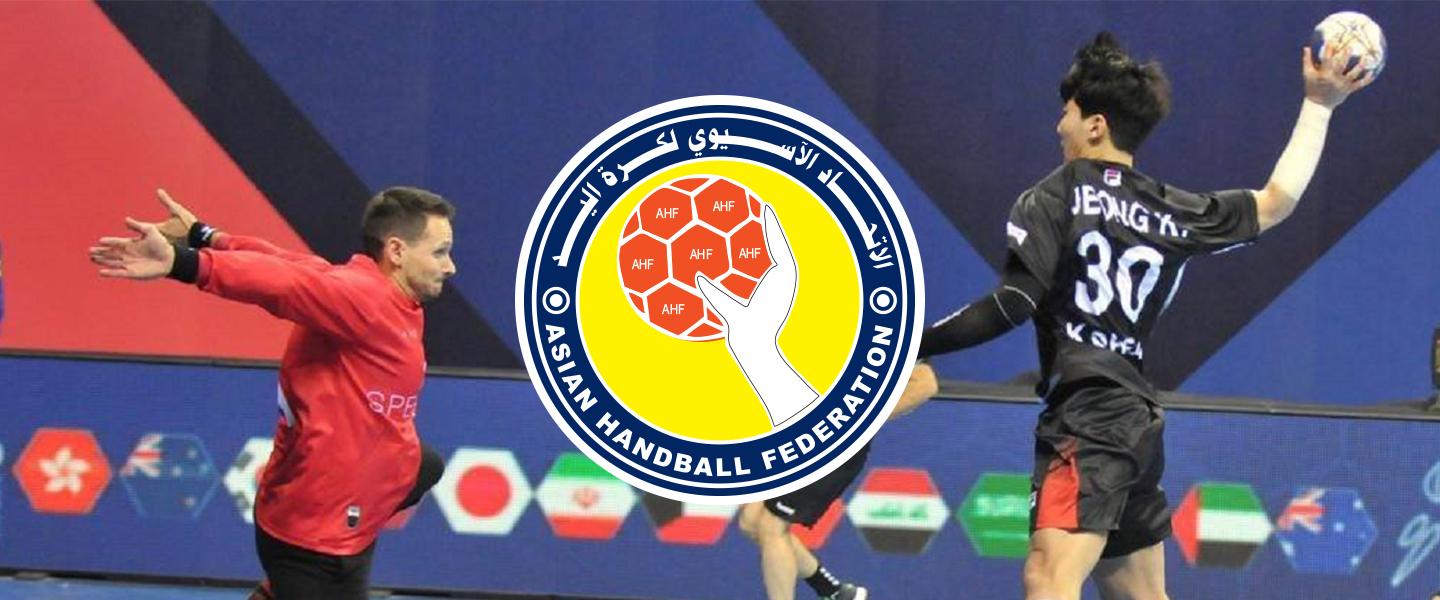 Following our update in April, the Asian Handball Federation (AHF) have released a statement from their executive office announcing further changes to its events schedule "…due to the global pandemic of COVID-19".
Five continental championships are affected with the Men's Junior (U20) Championship in Shiraz, Iran, now taking place in 'the first half of March 2021', while the Men's Youth (U18) Championship in Almaty, Kazakhstan, now being played in 'the second half of March 2021'.
Both the men's and women's Club League Championships have also been delayed, with the women's edition in Almaty, Kazakhstan, set to be held in the 'first half of April 2021' and the men's edition, in Jeddah, Saudi Arabia, taking place in the 'second half of May 2021'.
The Men's and Women's Youth Beach Handball Championships in Bangkok, Thailand, have been pushed back to the 'second half of February 2021'.
The AHF confirmed that the 18th edition of the AHF Women's Asian Championship, which was scheduled for 20-30 November, has also been postponed, with the host and new dates still to be determined. 
In addition to the AHF event changes, the Olympic Council of Asia, the Chinese Olympic Committee, and the Sanya Asian Beach Games Organising Committee yesterday announced that they had agreed to postpone 'The Sixth Asian Beach Games Sanya 2020' to 2-10 April 2021 due to the "global impact of the novel coronavirus". 
In a statement it was confirmed that the postponed Games will keep their original name "The Sixth Asian Beach Games Sanya 2020" and that the "…aforesaid three parties will continue their preparations for the Games…"
RESCHEDULED EVENTS – ASIA UPDATE
2nd AHF Men's and Women's Asian Youth Beach Handball Championships
Originally scheduled to be held in Bangkok, Thailand, from 1-10 April and then rescheduled to 11-17 September 2020
Scheduled for: Second half of February 2021
 
17th AHF Men's Asian Junior (U20) Championship
Originally scheduled to be held in Shiraz, Iran, from 10-21 July and then rescheduled to 3-13 October 2020
Scheduled for: First half of March 2021
9th AHF Men's Asian Youth (U18) Championship
Originally scheduled to be held in Almaty, Kazakhstan, from 15-26 August and then rescheduled to 24 October-3 November 2020
Scheduled for: Second half of March 2021
5th AHF Women's Asian Club League Championship
Originally scheduled to be held in Almaty, Kazakhstan from 1-9 October and then rescheduled to 6-14 November 2020
Scheduled for: First half of April 2021
23rd AHF Men's Asian Club League Championship
Originally scheduled to be held in Jeddah, Saudi Arabia from 1-12 November 2020
Scheduled for: Second half of May 2021
6th Asian Beach Games
Originally scheduled to be held in Sanya, PR of China, from 28 November-6 December 2020
New dates: 2-10 April 2021
 
The following Asian multi-sport events featuring handball remain unaffected for now:
2021 Asian Youth Games
20-28 November 2021 in Shantou, PR of  China
2022 Asian Games 
10-25 September 2022 in Hangzhou, PR of China
For more information about the AHF, visit their website or follow their social channels: