26 Aug. 2020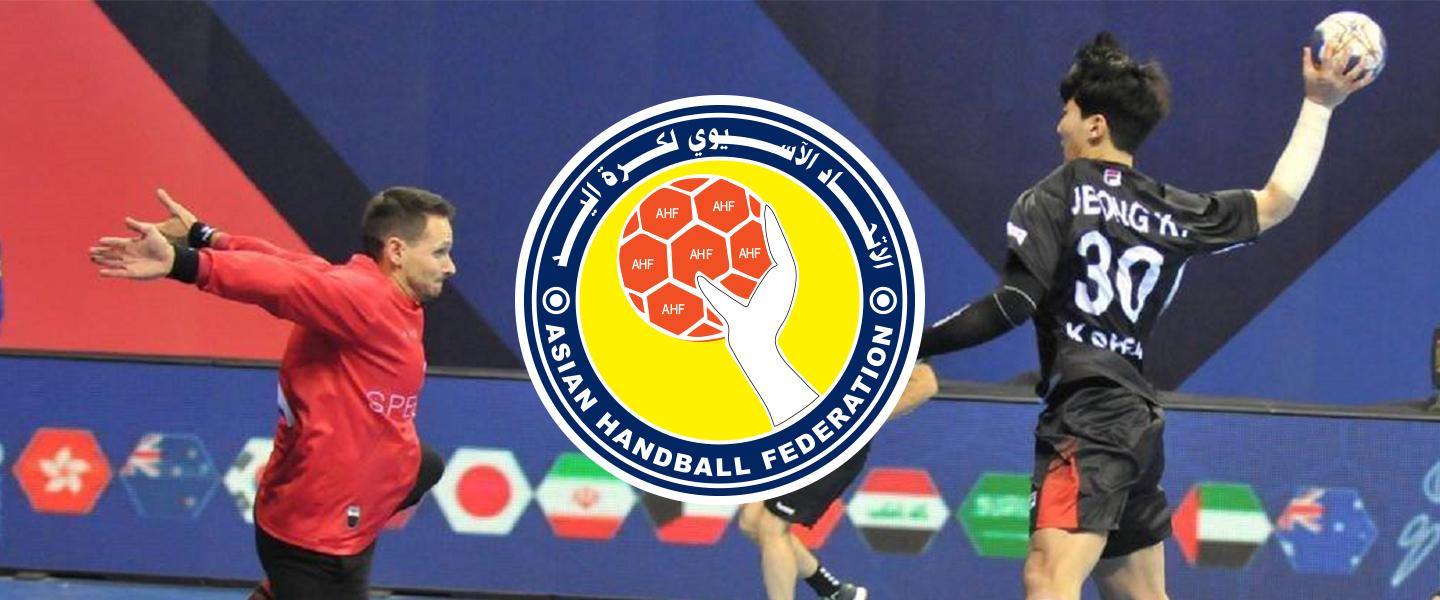 Further to the update on ihf.info two weeks ago, the Asian Handball Federation (AHF) has now confirmed the dates of five of their continental championships as part of their events schedule changing "…due to the global pandemic of COVID-19".
AHF RESCHEDULED EVENTS
2nd AHF Men's and Women's Asian Youth Beach Handball Championship
Bangkok, Thailand
Dates: 15-22 February 2021
9th AHF Men's Asian Youth (U18) Championship
Almaty, Kazakhstan
Dates: 1-12 March 2021
5th AHF Women's Asian Club League Championship
Almaty, Kazakhstan
Dates: 3-11 March 2021
 
17th AHF Men's Asian Junior (U20) Championship
Shiraz, Iran
Dates: 20-29 March 2021
23rd AHF Men's Asian Club League Championship
Jeddah, Saudi Arabia
Dates: 20-31 May 2021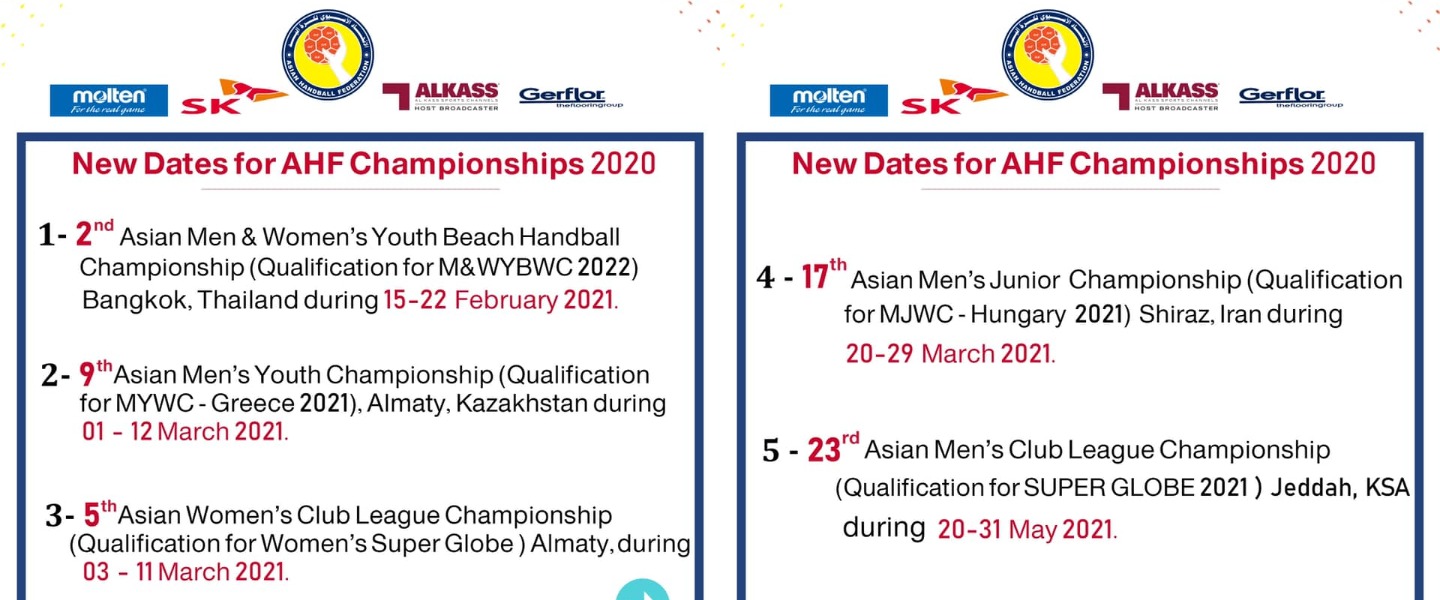 Today, 26 August, marks the birthday of the AHF, after their foundation on 26 August 1974. You can read more about the special day here. On behalf of the global handball family, IHF President Dr Hassan Moustafa would like to send his best wishes to everyone connected to the AHF.
For more information about the AHF, visit their website or follow their social channels: