26 Jun. 2022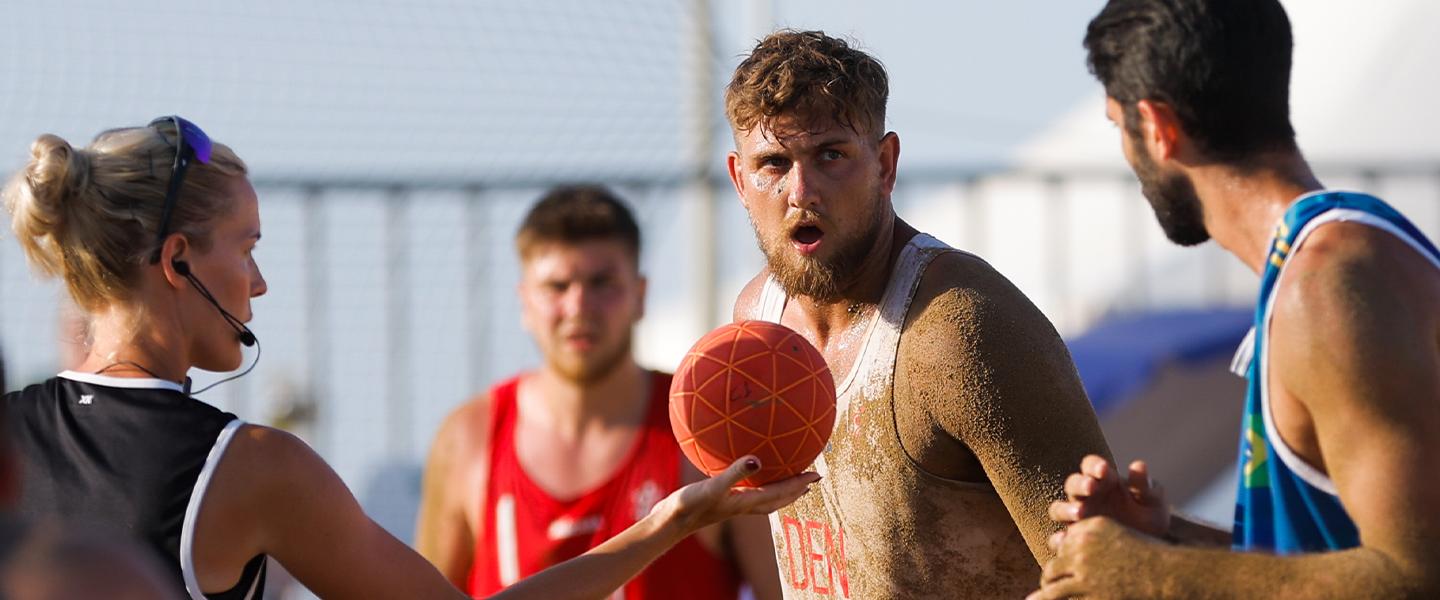 Croatia know all about finals – this is their fourth, successive IHF Men's Beach Handball World Championship gold medal match. A win today would be their third of all-time and put them one more closer to the Brazilians.
But they face Denmark, who defeated them last year in Bulgaria in the final of the European Championship.
In a surprising game, it did not go to a shoot-out with the Danes taking a 2-0 (25:20, 28:22) win.
Croatia's leader Ivan Juric told ihf.info ahead of the game: 
"We have a saying and make fun in our team: if you want to win, you don't lose. Every competition we prepare ourselves. We are just a group of people that hate to lose."
Denmark hate to lose and in goalkeeper Simon Jensen they have the one sitting top of the amount of saves so far at Greece 2022, but one who is not concerned about individual statistics.
"Right now it's all about the team," he said to ihf.info ahead of the final. 
"We play for winning. We play as a team, we win as a team, we lose a team."
We will find out at 19:00 EEST tonight.
Despite the huge disappointment for the host nation last night in going out to Croatia via a shoot-out, Greece will need to regroup quickly if they want to stand any chance of standing on a podium on home sand.
They face the historically-best beach handball team in the world, with five previous World Championship gold medals.
If Greece were to beat them, it would be a massive shock for the South Americans as they have only ever been out of the medals once in their history – in the debut event in 2004 when they finished ninth.
While the focus is rightly on the medal matches, there are some other key games taking place. One ticket remains to the 2023 ANOC World Beach Games which will be held in Bali, Indonesia.
That place will be decided by the Qatar vs Uruguay 5/6 placement match (11:10 EEST). Qatar hosted the first edition of the event back in 2019 and, like Uruguay, will be keen to mark a date in the sand for next year.
If Spain lose their 7/8 placement match against debutants Norway, it will equal their lowest-ever ranking in eight appearances, an eighth spot back in 2010. 
Argentina and the USA will play out for 11/12 place, a ranking both have had in recent years, with the South Americans finishing in 11th and the North Americans finishing in 12th at the last World Championship, in 2018.
Debutants Puerto Rico take on Egypt, who will record their lowest-ever ranking, but it is understandable, considering nearly all of the team are new to the sport as the North African country looks to restart and reinvigorate their beach handball programme.