27 Oct. 2020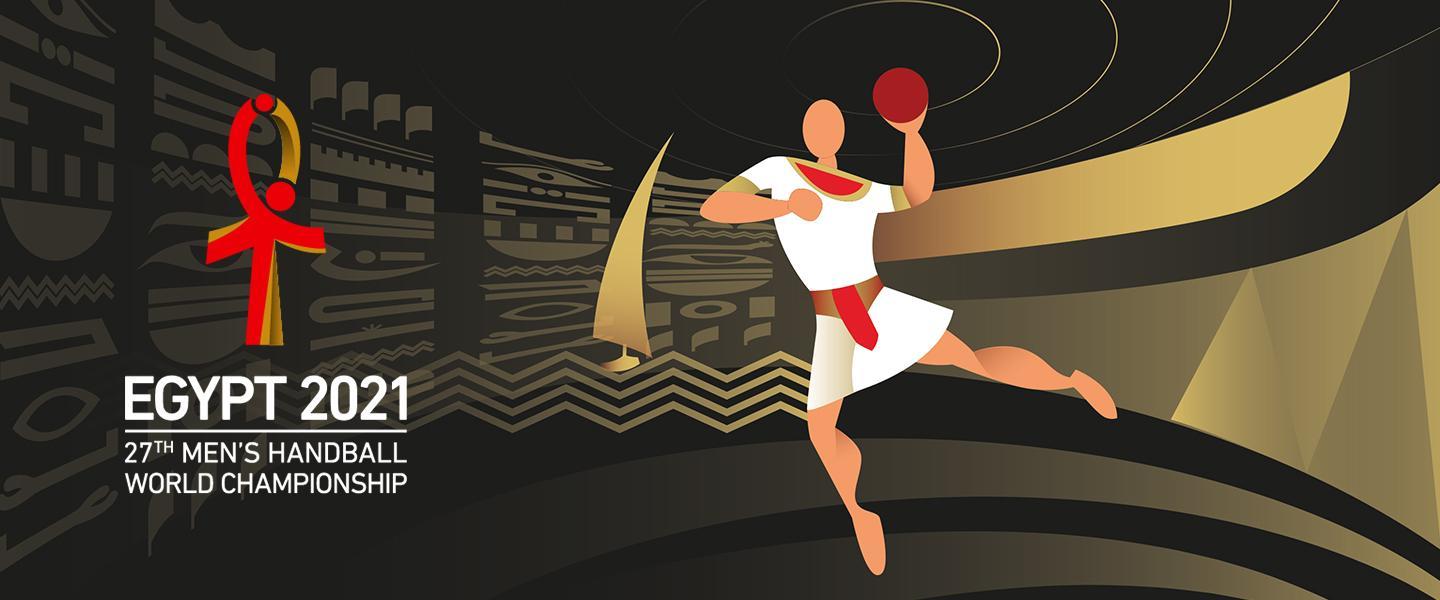 The top priority of the International Handball Federation (IHF) has always been – and continues to be – the health of its athletes. Therefore, the IHF approved a comprehensive and thorough safety plan for all stakeholders participating in the 27th IHF Men's World Championship, set to take place in Egypt from 13 to 31 January 2021.
This year, due to the global COVID-19 outbreak, many handball activities paused. However, as the world now learns to live with COVID-19, they have been restarting under strict protocols – and the next IHF competition is no different.
While the situation around COVID-19 is constantly evolving and an infection-free environment cannot be guaranteed, the IHF's main objective is to organise Egypt 2021 in a healthy and safe environment with the goal of ensuring the implementation of the utmost medical precautions for the protection of all stakeholders involved and to provide high standard medical services in the event of any suspected or confirmed case of COVID-19.
With this in mind, the 'Egypt 2021 COVID-19 Medical Precaution Plan' has been developed by the Egypt 2021 Medical Commission, led by chairman Dr Hazem Khamis, General Manager of the Wadi El-Neel Hospital Cairo, in coordination with the Preventive Medical Sector of the Egyptian Ministry of Health and Population and confirmed by the IHF COVID-19 Medical Task Force, led by IHF Anti-Doping Unit Chairman Prof. Hosny Abdelrahman Ahmed. 
With Dr Ute Enderlein, member of the World Health Organization (WHO) regional technical mass gatherings team, and Prof. Maria Borodina, expert working with the WHO on mass gatherings, being part of the Egypt 2021 Medical Commission as well as the IHF COVID-19 Medical Task Force, the IHF ensures that the WHO guidelines and recommendations are met.   
The plan – which also includes reference to World Health Organization, European Handball Federation (EHF), Union of European Football Associations (UEFA) and Egyptian Ministry of Health guidelines and protocols – has been communicated to all 32 competing teams at Egypt 2021.
The preventive measures to be taken before, during and after Egypt 2021, are included in the plan, with the following key topics, points and recommendations included but not limited to:
General information about COVID-19, including World Health Organization (WHO) information;
Infection transmission routes (all stakeholders at Egypt 2021 must maintain physical distancing of 1.5 metres to other persons where possible);
Hygiene guidelines, including detailed information about hand and mask hygiene;
National Federation responsibilities at home before travelling to Egypt 2021, including establishing a Task Force Committee and having a medically trained hygiene officer to ensure compliance of rules and regulations. Additionally, teams shall perform a variety of medical examinations to be reported regularly to both the IHF and Egypt 2021 Medical Commission, and mandatory COVID-19 PCR tests for everyone involved in training operations;
A number of appointments for the tournament including, but not limited to, an event chief medical officer, IHF COVID-19 officers, arena medical teams, hotel medical teams and team COVID-19 officers;
A comprehensive testing policy that includes mandatory negative COVID-19 PCR test results every 72 hours with special procedures for suspected or confirmed cases;
Personal protective equipment such as masks and hand disinfectant will be made available for all event participants;
International and local transportation procedures;
Bubble concept as the basis for the plan; 
Accommodation precautions including routine temperature checks, regular room disinfection and cleaning, disinfection of high-traffic areas;
Precautions for training halls and arenas including constant disinfection, entrance and exit regulations and dividing the arena into five separate zones;
Match precautions such as no handshaking before and after the match, an expanded bench area, mandatory mask usage except for players, team officials and referees on the field of play;
Media precautions including regular COVID-19 PCR tests, no media activities during training, virtual press conferences and no Mixed Zones;
The establishment of an Advisory Board for the Egypt 2021 Medical Commission which:

Meets every day during Egypt 2021 to review the procedures and positive COVID-19 cases, if applicable;
Is responsible for confirming disqualifications of players, teams, coaches and referees and remaining stakeholders in case of any positive test result;
Consists of the chairmen of the IHF commissions as well as the chairman of the IHF Anti-Doping Unit
In addition to the Egypt 2021 COVID-19 Medical Precaution Plan, the IHF will also elaborate on its general competition-related guidelines which define medical and operational protocols to safeguard players, coaches, team officials, referees, match officials and other stakeholders during events.

Click here to see the full Egypt 2021 COVID-19 Medical Precaution Plan.
All information correct as of 27 October 2020 and subject to updates on a regular basis based on the development of the COVID-19 pandemic.