21 Aug. 2020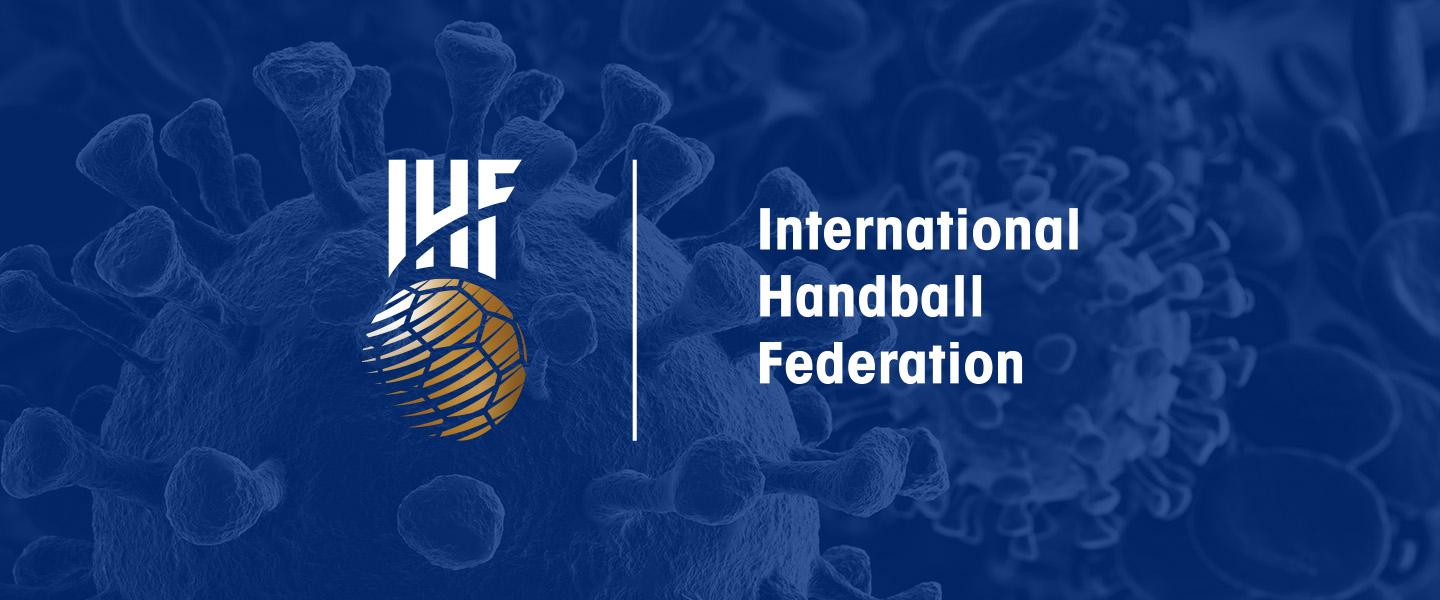 Earlier this week, the first meeting of the 'IHF COVID-19 Medical Task Force' took place, virtually, via a Zoom video conference.
On 1 July 2020, the IHF Executive Committee, further to IHF President's Dr Hassan Moustafa's proposal, decided to create the IHF COVID-19 Medical Task Force in view of the unprecedented situation of the global COVID-19 outbreak, which shall create handball-event and operation-specific medical guidelines to be implemented for upcoming IHF competitions.
Further to the IHF Executive Committee's decision, the IHF Council reconfirmed the creation of the IHF COVID-19 Medical Task Force in their last meeting, on 16 July 2020, and approved the following composition:
IHF COVID-19 Medical Task Force
Chairperson
Professor Hosny Abdelrahman Ahmed – Chairman of IHF Anti-Doping Unit (ADU) 
Members
Professor Hazem Khamis – Professor of Cardiology, General Manager of Wadi El-Neel Hospital Cairo and Chairman of the 2021 IHF Men's World Championship Medical Commission
Professor Maria Borodina – Expert working with World Health Organization (WHO) on mass gatherings 
Dietrich Späte – Chairman of the IHF Commission of Coaching and Methods (CCM)
Dr Florian Kainzinger – Director of Think.Health Hygiene Solutions 
Robert Müller von Vultejus – Chief Growth Officer, Sportfive 
Amal Khalifa – IHF General Director
Patric Strub – IHF Competitions Director
Partial participants
Dr Hassan Moustafa – IHF President
Dr Ashraf Sobhy – Minister of Youth and Sports of Arab Republic of Egypt
The inaugural meeting was also attended by Nikolaus von Doetinchem, President Media of Sportfive, and Carsten Richter, Senior Director, Media – Global Key Key Accounts of Sportfive and saw confirmation of the tasks of the IHF COVID-19 Medical Task Force, most notably of ensuring that all national teams and Member Federations participating in IHF competitions and the Tokyo 2020 Olympic Handball Tournaments implement medical precautions from the day of the restart of the national team's preparation until their arrival at home after the competition.
Another key job of the task force is to define protocols to safeguard players, coaches, team officials, referees, match officials and other stakeholders during events, including, but not limited to, the 2021 IHF Men's World Championship in Egypt, which is set to take place from 13 to 31 January. 
These protocols will form part of the medical precautions, with the 2020 CAHB African Championship of Champion Clubs in Cairo, Egypt, in November suggested as a test event for the intended protocols.
Part of these medical precautions is set to include regular PCR (polymerase chain reaction) tests on site for every stakeholder attending the championship. A PCR test looks for evidence that coronavirus is currently in the body by taking a swab sample from the nose or throat.
Dr Moustafa, who reiterated in the meeting that for the IHF and the international handball community the number one priority is health, confirmed that a draft of the medical precautions will be made ahead of the proposed second meeting in September. In case of any non-compliance with the medical precautions by any team participating in the 2021 Men's World Championship, the IHF Council shall be entitled to suspend the participation of the concerned team.
Furthermore, Dr Moustafa expressed his gratitude while acknowledging the hard work – under highly challenging circumstances – towards the Egyptian Government, Minister of Youth and Sports of Arab Republic of Egypt Dr Ashraf Sobhy, the Egyptian Handball Federation, the Organising Committee of the 27th IHF Men's World Championship Egypt 2021, and the General Manager of Wadi El-Neel Hospital Cairo, Professor Hazem Khamis, as they prepare for the event in January.
Discussion points also included questions of coaches of the qualified national teams on how to ensure the implementation of all possible mitigation steps to reduce the infection risk for all stakeholders involved in the 2021 Men's World Championship, and about pre-competition training camps abroad – all set to be addressed by the medical precautions.
Dr Sobhy conveyed his appreciation to those involved with Egypt 2021, especially that of its 'Supreme Organising Committee', which is headed by the Egyptian Prime Minister HE Dr Mostafa Madbouly. He explained that sporting activities in Egypt, including handball, have resumed gradually since June 2020, in line with the governmental guidelines and safety recommendations, and that handball had been classified as a low-risk sport.
He went on to express his strong belief that Egypt is willing to do their best to ensure a safe and historic event in five months' time and was keen to stress that the medical precautions will be fully backed – and applied – by the whole Egyptian Government, especially the Supreme Organising Committee.