11 Aug. 2021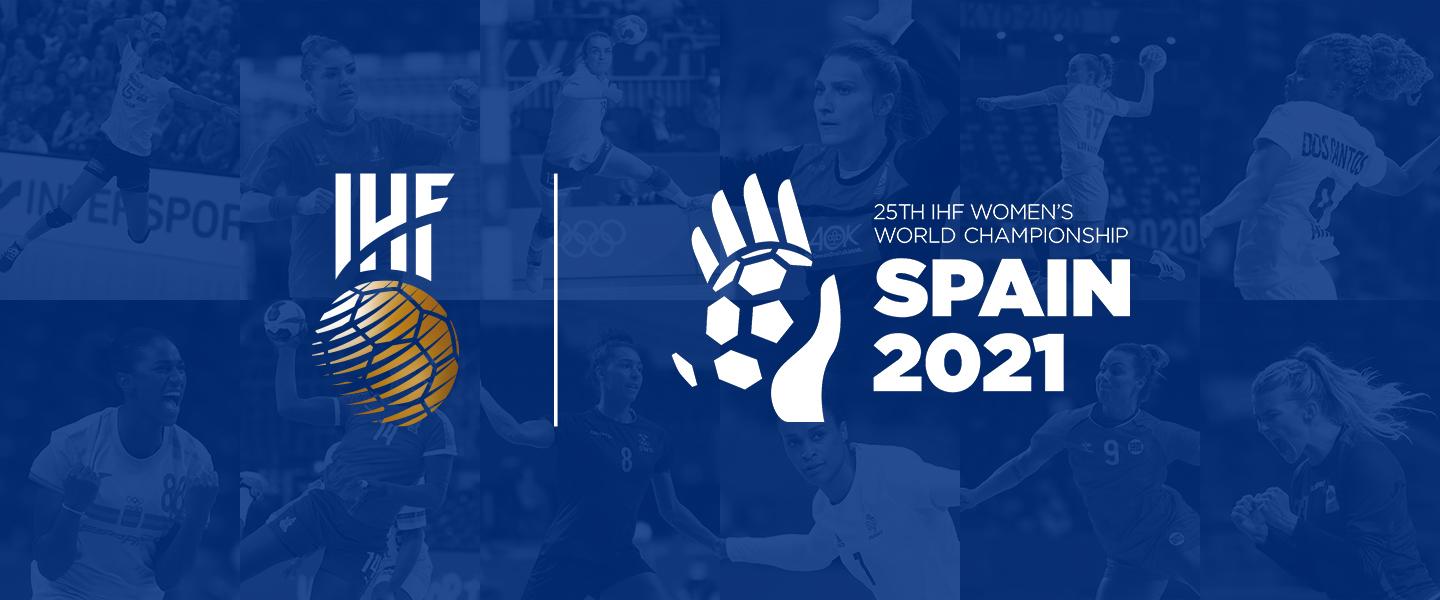 The draw for the 25th IHF Women's World Championship will take place on Thursday 12 August, at 22:00 CEST live on YouTube from Castelló, Spain, one of the four cities that will host matches between 1 and 19 December.
The 21 teams already qualified for Spain 2021 will find out their groups, while the final 11 spots (to be decided by mid-October through various tournaments throughout the world) will also be put into groups.
Hosts Spain and the reigning world champions the Netherlands were the first teams to get their tickets to the 25th IHF Women's World Championship, followed by the top four-placed teams at the Women's EHF EURO 2020 in December: Norway, France, Croatia and Denmark.
The next 10 European sides to seal their tickets were Austria, the Czech Republic, Germany, Hungary, Montenegro, Romania, the Russian Handball Federation, Serbia, Slovenia and Sweden, after the European play-offs.
Four African teams qualified via the 2021 CAHB Women's African Championship, which took place in June, with Angola, Cameroon, Congo and Tunisia earning their spots after finishing the competition in the top four.
Asia will send six teams via the Asian Women's Championship, which will take place in Jordan between 15 and 25 September. 
The winner of the 2021 Women's North America and the Caribbean Championship (22-25 August, USA) will also take part in Spain 2021, while the top three sides in the 2021 South and Central American Women's Championship (5-9 October, Paraguay) will also seal tickets.
Lastly, Poland and Slovakia were awarded the Wild Cards from the IHF Council.
Slovakia will make their comeback on the Women's World Championship stage for the first time since 1995, while Congo are back for the first time since 2009.
With the competition boasting a 32-team line-up for the first time, the group phase will consist of eight groups of four teams, with the top three sides proceeding to the main round, a phase which will have four groups of six teams. The top four sides qualify for the quarter-finals.
Draw procedure
The 32 teams have been allotted into four pots, with reigning world champions the Netherlands, hosts Spain, European champions Norway and Olympic champions France, all in the first pot.
Teams in pot 4 will be drawn into Groups A-H in row 4, followed by the teams in pot 3 and pot 2. Hosts Spain will then assign themselves their group according to the IHF Regulations, while the remaining seven sides will be drawn into Groups A-H after.
Pots
Pot 1: NED, NOR, ESP, FRA, CRO, DEN, RHF, GER
Pot 2: MNE, HUN, SWE, Asia 1, Asia 2, ROU, SRB, AUT
Pot 3: ANG, SCA 1, SCA 2, CMR, CZE, TUN, NAC 1, Asia 3
Pot 4: Asia 4, SVK, SLO, Asia 5, Asia 6, CGO, SCA 3, POL
Procedure 
1. Teams in pot 4 are drawn to Groups A-H in row 4.
2. Teams in pot 3 are drawn to Groups A-H in row 3.
3. Teams in pot 2 are drawn to Groups A-H in row 2.
4. Hosts Spain will pick their Group.
5. Remaining teams in pot 1 are drawn to Groups A-H in row 1
Qualified teams
Hosts: Spain (ESP)
Reigning world champions: Netherlands (NED)
Africa: Angola (ANG), Cameroon (CMR), Congo (CGO), Tunisia (TUN)
Asia: tbd
Europe: Austria (AUT), Croatia (CRO), Czech Republic (CZE), Denmark (DEN), France (FRA), Germany (GER), Hungary (HUN), Montenegro (MNE), Norway (NOR), Romania (ROU), Russian Handball Federation (RHF), Serbia (SRB), Slovenia (SLO), Sweden (SWE)
North America and the Caribbean: tbd
South and Central America: tbd
Wild Cards: Poland (POL), Slovakia (SVK)
Click here for more information or visit the official Spain 2021 website.