30 Jul. 2020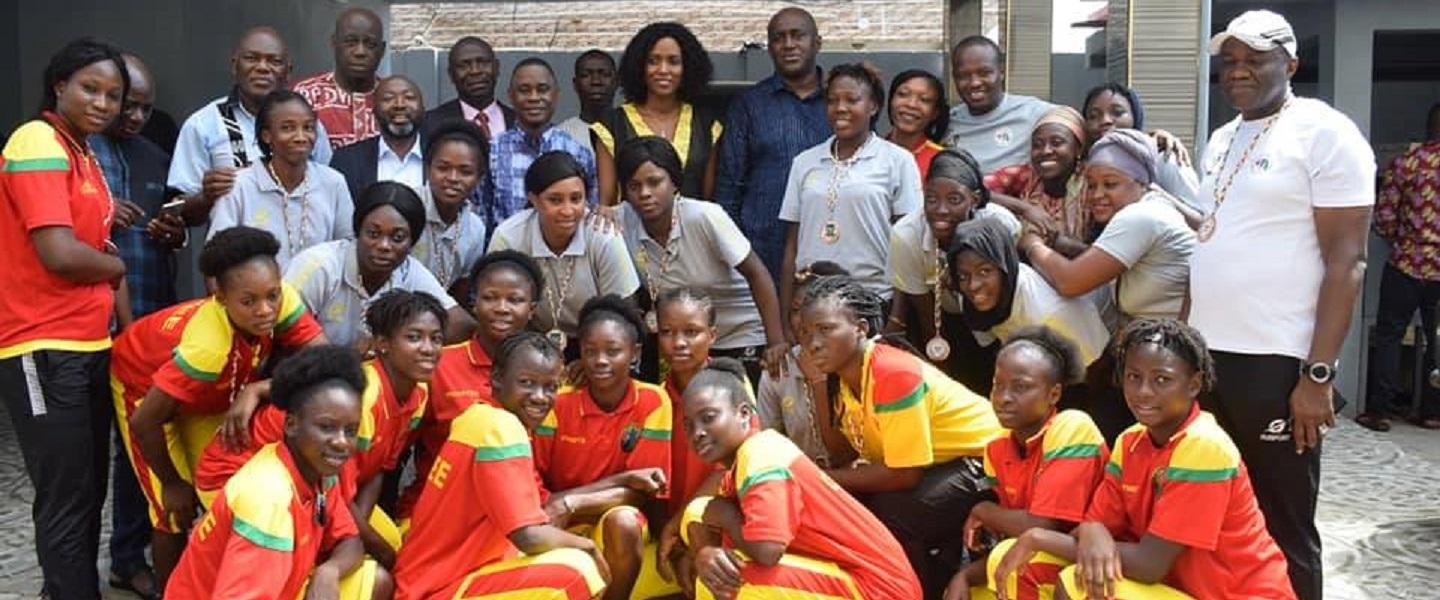 The Debutants series looks at some national teams who are set to appear in their first-ever IHF World Championship. After Lebanon's women's junior national team and the Cape Verde men's national team, we take a look at Guinea's women's junior national team today.  
Guinea women's junior team sealed their debut spot at the 2020 IHF Women's Junior World Championship when they finished third at the 2019 CAHB Women's African Junior Championship last September in Niamey, Niger.
The third-place finish was in just their second-ever appearance in the competition which started in 1980. It was the first-ever medal for any Guinean team in a continental championship.
Coach Ladisnaldo Camara's team started their journey to Romania 2020 in the best possible way, winning their opening preliminary group match against Senegal 37:33 (17:14). In their second match, against the continental powerhouse of Angola, they fought hard, going into the break 13:13, but could not sustain the battle, eventually losing 35:28. 
Further evidence of their fighting spirit was shown against Congo, when they managed to come back from a six-goal half-time deficit (21:15), to draw even at 33:33.
This result meant that they got the point they needed to confirm their semi-final spot and play for one of the three qualification places available for Romania 2020. But they were outplayed by eventual champions Tunisia, losing 39:27 (20:16), to set up a bronze medal match against DR Congo and one last chance to qualify.
The match was effectively a play-off for Romania, and Guinea won 37:25 (17:11) to book their World Championship ticket to Bucharest.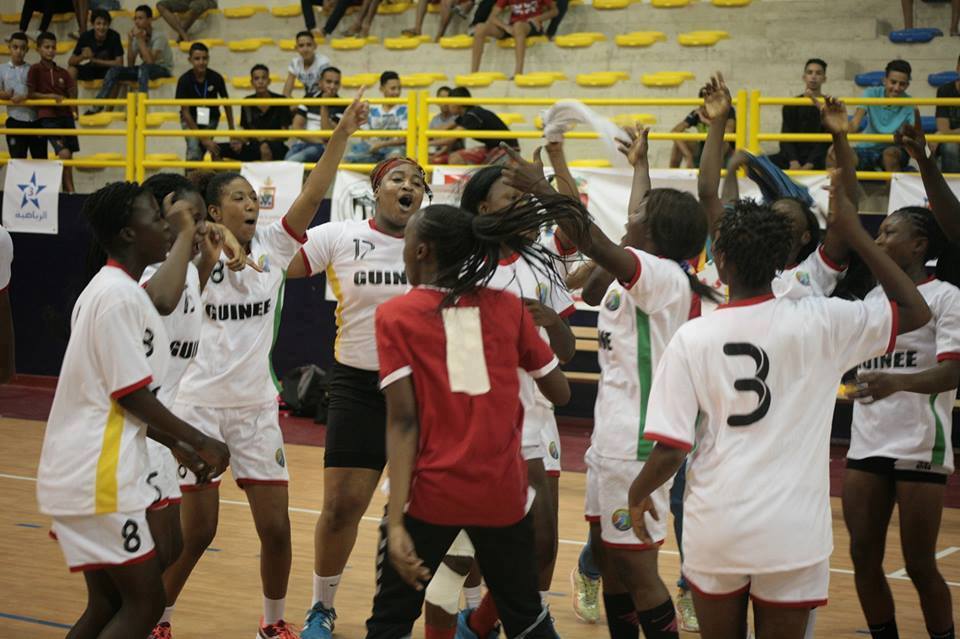 Upon their return home they were treated to a reception attended by the Minister of Sports, Culture and Historical Heritage, Sanoussy Bantama Sow who expressed his pride to the team, including the French-based left back Djélika Toure.
"We want to represent the country well," said Toure to ihf.info, who holds dual Guinean and Malian nationalities. "No matter the score or the opponents, we will fight from start to finish. We are going there to honour Guinea and I hope with my teammates we can rise to the challenge and honour our national team jerseys at their first world championship."
Guinea, with a population of just under 12.5 million, has two senior leagues in both men's and women's handball, plus the Guinea Cup and Conakry Cup. In addition to various regional championships, a national championship for U18 was created this year, all adding to the currently registered player base which numbers between 500 and 700.
Toure is part of the young generation of Guinean players based at home and abroad, who are looking to help push the sport forward in the west African country which counts the cities of Conakry, Sangaredi, Fria and Kamsar as some of the key hotspots for the sport.
With its strong historic links to France, Guinea has a rich source of talent who grew up with the game in Europe, like Toure, who discovered the game in the northern Paris suburb of Le Blanc-Mesnil while at school in 2013, when she was 14.
"I was immediately drawn to the competitive side of the game," explained Toure, who played her club handball last season for French side OGC Nice Côte d'Azur Handball. "Thanks to a friend, I went and joined a club, I just love the fighting spirit of it; it's about commitment and sportsmanship.
"But what I particularly like is that it is played as a team and it allows you to assert yourself as a player and as a person. It's a complete sport."
One person helping to push the sport forward is Frenchman Kévin Decaux, who oversees the entire development of the nation on the global stage in his role as Guinea National Teams Manager.
"We are all proud of this historic qualification for the country," said Decaux to ihf.info. "Guinea will be in the big leagues for the first time and this shows the progress we have made. Our victory over DR Congo produced a great feeling of pride and highlighted the road travelled; from victory to challenge to trophy to qualification for the world championship."
Decaux started playing as a right back at 11 years old, but a series of knee injuries spurred him into coaching and the technical side of the game. At just 17, he started learning that art before finishing his playing career at 19, and now, at just 36 years old, has rich and varied experience.
In France, he worked at a variety of men's and women's clubs before coaching the Moroccan women's team. He has also coached the Guinea national women's team and now combines his General Manager role at the federation with that of men's national coach – as well as also working as a technical director for the Jamaican Handball Federation.
Decaux and Guinea have also been assisted by the African Handball Confederation (CAHB) in their development, with French Olympic Games gold medallist Daouda Karaboué running a coaching course in capital city Conakry late last year, amongst many other initiatives.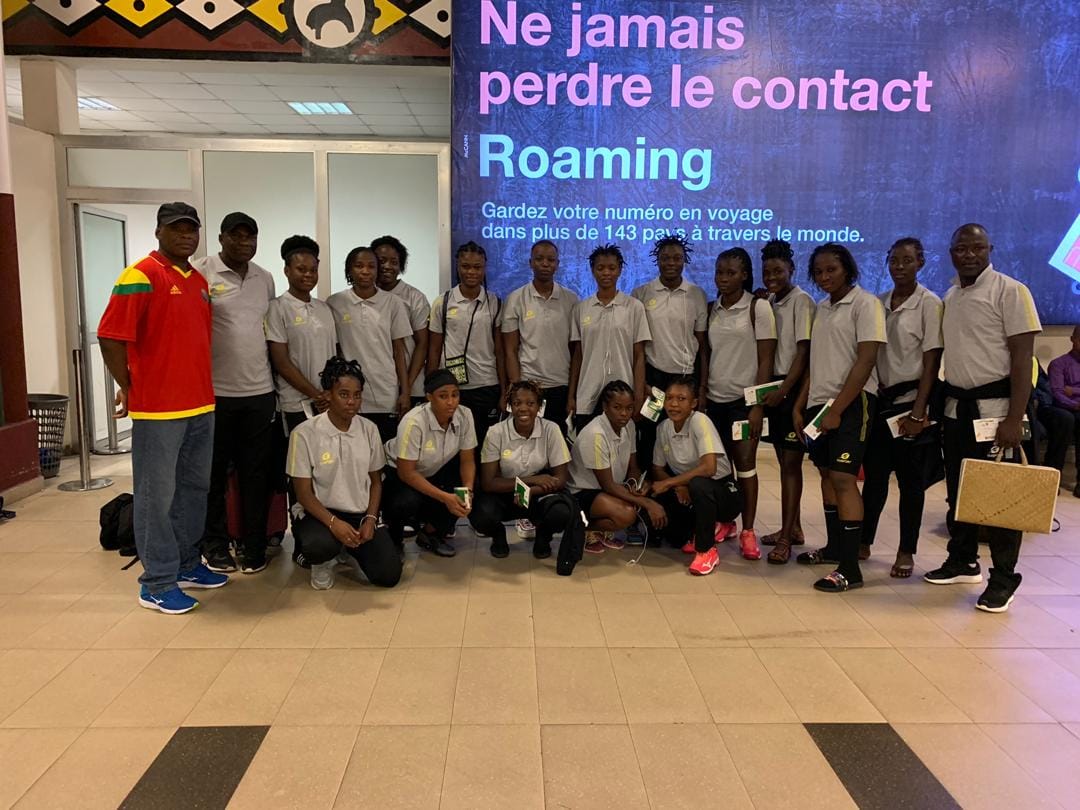 And it is all starting to pay off with the Romania 2020 qualification, coupled with a fourth place finish for the women's youth team at the 2019 CAHB Women's African Youth Championship in Niamey, Niger, who narrowly missed out on World Championship qualification by goal difference.
That young side are also preparing to play at the 2019/20 IHF Women's Trophy Intercontinental Phase, to be held in Cali, Colombia later this year, after they finished second in the Africa Continental Phase, and were invited, following Nigeria confirming their non-participation as champions.
Despite the COVID-19 outbreak halting the rise of Guinean handball in 2020, Decaux is realistic that he and his teams must adapt to the current circumstances if they are to show what they are capable of.
"It is clear that the preparation had to stop, but everyone is in this situation," he said. "Our championships have stopped, and we hope that they will start again in September, but it is up to us to programme as much as we can in our pre-Romania 2020 camp to ensure we do everything we can to honour our country."
For Toure, the championship cannot come quick enough and it will be an emotional time when she lines up for that very first World Championship game.
"It's something big," she said. "I will feel pride, a lot of pride. I love my country and hearing the national anthem touches a lot."
Follow the Guinea Handball Federation via their official Facebook and website.
Thanks to Ali Keita/Kevin Decaux
Photos: Guinea Handball Federation