27 Jul. 2020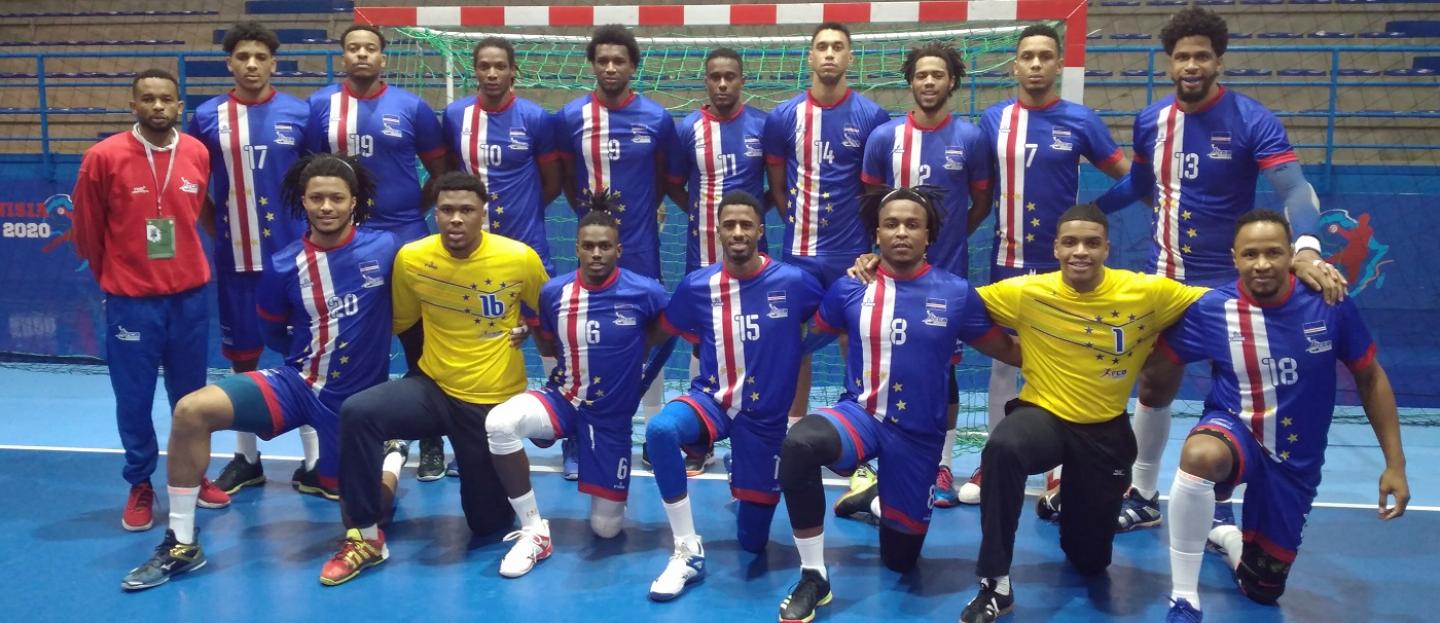 The Debutants series looks at some national teams who are set to appear in their first-ever IHF World Championship. Click here to see our first instalment of the series about the Lebanon women's junior national team.
Today, we look at the Cape Verde men's handball team who qualified for their first IHF Men's World Championship – Egypt 2021 – when they finished fifth in Tunisia at the 2020 CAHB Men's African Championship, also known as the 'African Cup of Nations', held back in January.
"All Cape Verdeans are proud of this achievement," Cape Verdean Handball Federation (FCA) President Nelson Jesus told ihf.info six months after the event. "People's reactions have been very good and even today we are still often congratulated for this historic achievement."
So how did it happen?
With 16 teams instead of 12, the newly-expanded continental championship meant, based on their final ranking, a debut appearance for Cape Verde. Just the second time a Cape Verdean team has qualified through to a continental championship, they follow the women's junior team appearance at the 2017 CAHB Women's African Championship in Cote d'Ivoire where they finished fourth.
After taking charge of the team just a few weeks before the championship started, coach José Tomaz made history for the island country situated off the west coast of Senegal.
A tough opening preliminary group match against the host nation saw his side lose 33:21 (17:9), but they won their second group match, coming back from a four-goal halftime deficit to defeat Cameroon 22:19 (8:12). A crucial third and final group match saw them fight until the very end to beat Cote d'Ivoire 29:26 (13:13) to ensure they finished the group in second place. This meant a spot in the last eight, keeping their dreams of Egypt 2021 alive and a chance to play for sixth place and a world championship ticket. 
A tight loss against Algeria (25:23) and a 31:25 defeat against Morocco in the main round followed, ensuring no continental medals would be won this time around, but it meant one final shot for Egypt 2021 was available in a winner-takes-all match against DR Congo in the first match of the 5-8 placement round.
A win ensured at least sixth and that ticket, but at halftime it was not looking good for Tomaz's side as they found themselves down 13:10. But they came back in the second period to draw even at 25:25 and take the game to extra time, eventually outscoring their opponents 7:5, to win 32:30 and confirm that historic qualification, complete with fantastic celebrations.

And to show they meant business, they did not ease up in their 5/6 placement match, turning around their six-goal main round loss to easily beat Morocco 37:28 (18:13).
"We knew about that possibility and we ran after that dream, despite it being our first participation in the CAHB Men's African Championship," the 68-year-old Portuguese coach Tomaz told ihf.info about the pressure going into the DR Congo match. "But we managed to make that dream come true, facing a quality and more experienced team in what was a very balanced and emotional game which provided a historic moment for handball in Cape Verde.
"As the championship unfolded, we improved some game principles," he added. "In the first game against Morocco, which was actually our first chance to qualify for Egypt 2021, the team felt this big responsibility and did not have a good emotional control, making a high number of technical faults – this simply cannot happen at such competitive levels and when facing strong and more experienced teams.
"In the second game against Morocco we had already qualified and, recalling our performance against Algeria, we were more emotionally-cohesive, and, in fact, the team showed that it has quality and a wide margin of growth."

"The feeling at that moment – I still cannot describe it," added President Jesus. "The pride was so enormous to see my small country, without resources, qualify for a world championship. We surprised the world of handball and it was wonderful and spectacular."
With the achievement now sunk in emotionally, coach Tomaz is well aware of what this qualification can mean for handball in his adopted country.
"It is a unique opportunity for the careers of these talented Cape Verde players," said Tomaz, who played as a centre back and left wing, starting his career at 16 and playing for Lisbon clubs Clube Atlético de Campo de Ourique (CACO) and CDUL, before starting his coaching career in 1977 at CACO and then moving on to CDUL, CR Encarnação, GS Loures, AL Passos Manuel, Clube Futebol Os Belenenses and Sporting Clube de Portugal.
"These players now have greater demands on them and responsibility for the development of handball in the country."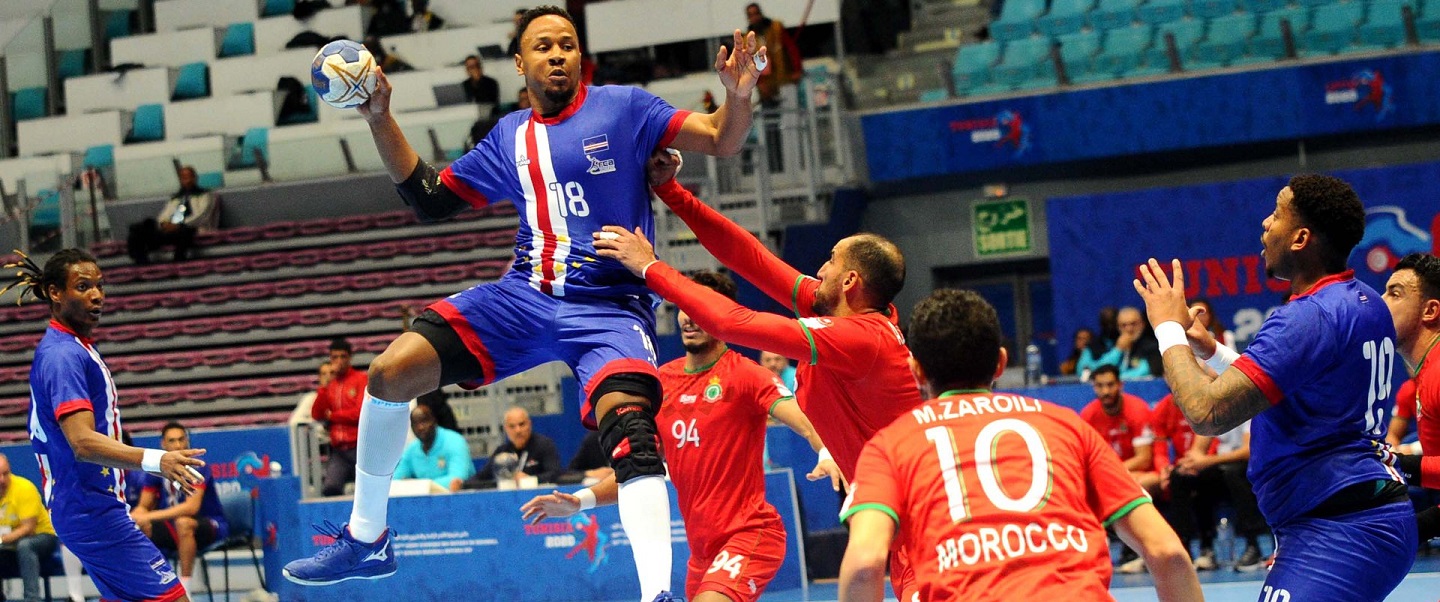 That development starts with a strong base. The country of more than 550,000 people has around 1,500 handball players registered across nine sporting associations, all of which hold championships and leagues across the country for men, women and young people at various levels. 
The game is concentrated equally across the main cities, with the regions of Praia, São Vicente and Sal most notable for the sport which is set to resume with league activities in October, as is usual in the African country.
While COVID-19 has put a pause to handball activities around the world, the captain of the Cape Verde squad – made up mainly of players based in Portugal with a handful in Germany, France, Spain and one at home – Leandro Semedo is relaxed and realistic as Cape Verde plot their way to another upset in North Africa.
"There is no pressure at all," says Semedo about what he expects to achieve at Egypt 2021 with his squad. 
"We will try to make the most of the opportunity to be on the same stage with the best teams in the world, enjoy the games and the environment which, for sure, will be magnificent."
Semedo, who switched Spanish Liga ASOBAL clubs this summer from BM Anaitasuna to ABANCA Ademar León, still remembers the qualification with fondness and has only love for his team and the sport itself, despite the long break in activities.
"It was a unique and inexplicable sensation that, after all this time, I still haven't been able to find exact words to define the emotion I felt at that moment," said the captain, who started playing at age 14.
"Our team is ambitious and fights; we were able to demonstrate that at our debut in Tunisia and after four years without any competition. When I line up before games, usually with the Cape Verde flag in front of me, I stare at it and travel through time. I see myself as a child and remember where I come from and let myself be infected by the pride and love I have for my country.
"I started playing under the influence of friends; they invited me to try it, I liked it and stayed until today. I like the speed of the game, the aggressiveness, the adrenaline and the environment, the sound when the audience interacts with the game. In short, I love this game."
With national indoor teams at the youth, junior and senior levels for men and women, the FCA has also started to see the influence of senior teams of beach handball in both genders after the sides appeared at the inaugural edition of the Association of National Olympic Committees of Africa (ANOCA) African Beach Games, held on the Cape Verdean island of Sal in June 2019.
"It was a great privilege for the country but also for our federation because it allowed us to show our potential in beach handball to Cape Verdeans and the world. We won silver in the women's competition with the men also performing well, finishing in fifth," added President Jesus.
"With the right conditions, more financial support for the sport, more investment in sports materials and more training in the areas of training, referees, managers and others, I think Cape Verde will have a very bright future for handball," concluded President Jesus. 
Follow the Cape Verde Handball Federation via their official Facebook.
Photos: Cape Verdean Handball Federation / Confédération Africaine de Handball