31 Jul. 2022
Live blog: 16 teams take the court once again in Skopje at the 2022 IHF Women's Youth World Championship, as the preliminary round is in full fledge. We might find some answers today, as several teams are onto sealing their main round berths after only two days of competition. 
After an eight-game card at North Macedonia 2022 today, we have our first answers. Five teams have already progressed to the main round – North Macedonia and the Islamic Republic of Iran in Group B, Denmark and Portugal in Group C and Egypt in Group D – with other berths being delivered tomorrow, when another 16 teams take the court in Skopje.We call an end to this live blog, but we will be back here tomorrow with exciting info and everything that happens at North Macedonia 2022.
Today's matches:
14:00 CEST Sweden vs Algeria (54:30) / India vs Croatia (36:54)
16:10 CEST Senegal vs Islamic Republic of Iran (29:39) / Kazakhstan vs Egypt (21:39)
18:20 CEST Iceland vs Montenegro (18:18) / Faroe Islands vs Denmark (20:31)
20:30 CEST North Macedonia vs Uzbekistan (38:30) / Portugal vs Austria (33:27)
21:59 CEST Full-time: North Macedonia vs Uzbekistan 38:30 (20:19)
With this win, it is certain that North Macedonia and Islamic Republic of Iran will get the two tickets for the main round in Group B. Which of them will finish the preliminary round in first place will be decided in the direct duel on Tuesday.
Uzbekistan can hope for a conciliatory end to the preliminary round. They also face Senegal on Tuesday. But they can be proud of their attack. Sarbinaz Saparbaeva and Sevinch Erkabaeva both scored ten times today and share the top scorer crown of this match. In terms of chance conversion, the team improved a little in the last 15 minutes (56%). But here North Macedonia was better again 65% of the attempts landed in the net.
21:54 CEST Full-time: Portugal vs Austria 33:27 (13:11)
Entering the match in the 40th minute, goalkeeper Rita Guimaraes has really put in a clinical performance exactly at the right time to help her side seal this win. Three saves made exactly when Austria tried to turn the game around were of the utmost importance, with two of them acting like a springboard for converted fast breaks from left wing Maria Pico. In turn, Portugal went on a 5:0 unanswered run that really decided the game, opening an unassailable 26:18 gap, as Austria faltered and basically gave up.In the end, Portugal dominated and sealed their second win in a row in the tournament, despite Austria cutting the gap, 33:27, earning their spot in the main round, alongside Denmark. The game between the two sides on Tuesday will decide who takes the points in the next phase of the competition, but this truly is a good performance for Portugal, who is starting to develop more and more, both in the men's and the women's level.
On the other hand, Austria are eliminated and will play in the President's Cup, but this will surely be their worst finish in the competition. They previously ended on the 15th place in 2018, unachievable at this moment, due to the 16 teams that will play in the main round.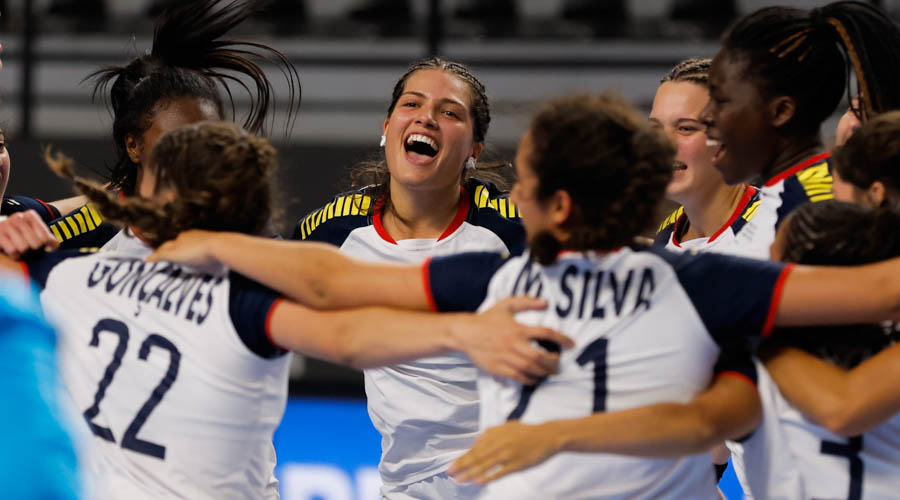 21:38 CEST Reversed roles 
North Macedonia started the second half like Uzbekistan started the first. After six minutes they led by six goals. To stay with the number six, that's how many minutes passed without a goal from either team in the meantime. So it will not be a "goal festival" like in the first two games today. 
Uzbekistan must finally score more again. Ireland's efficiency has dropped to 55%. They can't keep up with the hosts like this. If they lose today, they won't make it to the main round. 
21:34 CEST Can Austria turn this around?
It's nip and tucks this game, anything might happen. Portugal have kept the lead also in the start of the second half, but Austria are not giving up and trying their best to stay afloat. Yet the turnovers and misses are really hampering them, as back Alina Dotzler exited the game with an injury after she tried to dribble. Goalkeeper Rita Guimaraes made back-to-back saves for Portugal, which created a four-goal gap with a 3:0 run, thanks to their superb fast breaks, despite being down one player due to a suspension.
With a clear lead now, 22:18, after 44 minutes, Portugal are just minutes away from progressing to the main round. They will play against Denmark next, and will definitely need some improvement, but things are for sure looking good for them in this game. Austria will try to make a comeback, but it might be too little, too late. Moreover, they will have to be more precise in attack, as they turned the ball over 14 times already.
21:06 CEST Half-time: North Macedonia vs Uzbekistan 20:19
North Macedonia turned the game around. They equalised in the 27th minute and took the lead shortly afterwards. They briefly enjoyed a two-goal lead before Uzbekistan managed to cut it again with eight seconds left. 
Emilijana Rizoska and Bojana Koceva played a big part in this, scoring five goals each. Uzbekistan's Sevinch Erkabaeva and Sarbinaz Saparbaeva were even a little better. They both scored six times. Both teams had two goalkeepers in action, but neither side made more than five saves in total. Goal-scoring efficiency was also in the upper midfield, at 62% (Uzbekistan) and 66% (North Macedonia). So the spectators can hope that the same number of goals will continue to be scored. In any case, the even match is good for the tension.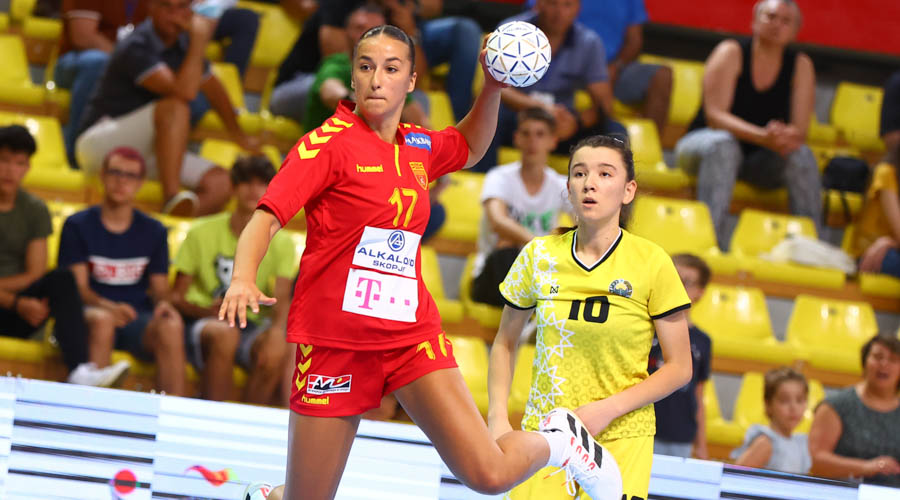 21:04 CEST Half-time: Portugal vs Austria 13:11
Were it not for goalkeeper Nina Tilliacher, who saved nine shots in the first half, things could have been much worse for Austria. But the 10 turnovers conceded by Simona Spiridon's side really put a dent in their challenge tonight, as they could have even taken the lead at one point. However, the game is still balanced, as Portugal were not much better at protecting the ball. The lack of consistency hurt both teams here, in a crucial game for their future at North Macedonia 2022.
Once again, Austria relied on Marie Prokop, who scored four times and dished one assist, but Portugal are still in front at the break, 13:11. Overall, they looked a bit better, especially with Sequeira finishing the half with five goals, but will need more from other players. They will also need to improve their 50% efficiency in attack, which is too low for a win in this competition. The game is still open, let's see the second half!
20:49 CEST Slight disadvantages for the hosts 
Uzbekistan started like the fire brigade. After eight minutes they were 8:2 ahead. Then North Macedonia woke up and slowly found their way into the game. After 15 minutes, they were able to reduce the deficit to three goals.
The score of 9:12 gives hope for another high-scoring game at the end of the day. If the hosts also hope for a happy ending for them. But for that, they have to make better use of their chances. 
20:47 CEST Portugal on the right side of the scoreboard
Austria need a win here and they are playing for their lives, but it is difficult to keep up with Portugal. Indeed, Simona Spiridon's side managed to cut back a two-goal gap and tie the game, 6:6, but Portugal look better and are finding easier ways to score now. Constança Sequeira, their main player, has been superb at the start of the game, scoring four games, as Portugal are leading 9:7, after 16 minutes.
With a win, Portugal would progress to the next phase, joining Denmark from this group. But this game is still far from over.
19:49 CEST Full-time: Iceland vs Montenegro 18:18 (11:11)
Montenegro missed three easy chances, all one-on-one with Iceland's goalkeeper, Ethel Gyda Bjarnasen, to make it a two-goal match. They then missed a penalty with seven seconds to go through Jelena Vukcevic, who had a game to forget, which would have put them ahead by one goal. Instead, after a second half which produced only 14 goals, seven for each team, Montenegro and Iceland finished the game in a deadlock, 18:18, after a hard-fought match, a proper old-school game, fit for the purists of handball.
Iceland missed the last shot through centre back Elín Klara Thorkelsdóttir, as the Player of the Match Award recipient, Marija Marsenic, made the last gasp-save, to add to her 11-save tally, which translated into a 38% saving efficiency. While it was not a pretty game to watch, a true emotional roller-coaster, this was a superb game. And it is easy to understand why Montenegro's players are crying after the final whistle because they had it in their hands and blew it away.
However, this draw helps Montenegro, as it opens two paths for them to qualify for the main round. Provided Iceland confirm their favourite status and clinch the win against Algeria, going through to the next phase, Montenegro can either win or draw in the last match against Sweden. On the other hand, a draw would also be enough for Iceland for entering the top 16, a huge achievement for a side that made their debut in the competition at North Macedonia 2022.
19:48 CEST Faroe Islands vs Denmark 20:31 (11:18)
Even though the result was clear in the end, Faroe Islands sold themselves well. After all, they met one of the favourites, Denmark. The Scandinavians now have one foot in the main round. If Austria lose to Portugal in their next match at 20:30, then it's safe. 
Denmark will definitely have to step up their offensive game in the next few matches. 60% efficiency is not one of the best. Goalkeeper Ida Marie Barholm Kaysen improved compared to yesterday and saved 10 shots. Faroe Islands Silja Arngrimsdottir Müller saved nine shots on goal. Anne With Johansen was the top scorer. She put 11 out of 14 attempts on goal. 
Faroe Islands have nothing to hide. They are selling very well on their debut and with a little more experience, you will certainly hear more from this team.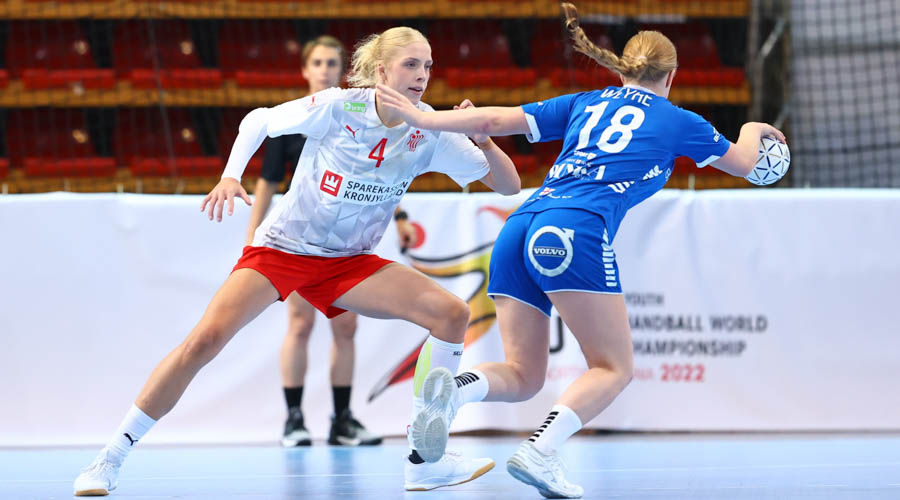 19:30 CEST An entertaining game, bar for the errors
The lead has changed hands four times in the second half, but the game is still as balanced as it could be. Iceland's woes in attack have been multiplied in the first minutes of the second half, as key misses, one-on-one with Montenegro's goalkeeper, Marija Marsenic, have definitely hit Iceland. But Montenegro also failed to maximise their advantage in this part of the match, missing key shots, including a penalty. However, Iceland's lack of discipline has seriously impacted them in the second half, with the three suspensions recorded meaning that they played without a player for six minutes.
It sounds like a cliché, but the game will be won by the team who makes fewer mistakes. Because there have been plenty of them, with important misses exactly at crucial times of the match. Let's see who that team will be. Right now, with 15 minutes to go, Montenegro are in the lead, 16:15.
18:58 CEST Half-time Iceland vs Montenegro 11:11
For six minutes and 49 seconds, Montenegro failed to score a goal in the middle of the first half, just as Iceland switched from a 6-0 defence to a more aggressive 5-1. Montenegro failed to reply, despite a timeout from coach Maja Savic, as their attack simply did not find the proper solutions to challenge Iceland's defence, with their only plan being to shoot from outside, with logical consequences, as Tinna Sigurrós Traustadóttir and Inga Dís Jóhannsdóttir blocked four shots in the first part.
But Iceland themselves were not stellar in attack, missing too many key shots, including a penalty while turning the ball over six times. This meant that Montenegro could stay in the game. One crucial moment was Lilja Ágústsdóttir's penalty miss in the 22nd minute when Iceland could have gone up 10:6. Instead, as Iceland scored a single goal in the last seven minutes and 29 seconds of the half, Montenegro went up ahead 11:10, as the half ended in a 11:11 deadlock, in an unexpected turn of events.
It is still anybody's game, but Iceland will have to come up with something new in the attack. They only scored through four players, which has become somewhat predictable and Montenegro's defence adapted in the end. A win today would see them in the main round. Will that finally happen?
18:56 Half-time: Faroe Islands vs Denmark 11:18
On one side the Scandinavians, who are among the medal candidates, and on the other the debutants. Actually a clear affair on paper. The Faroe Islands fought bravely against the threat of defeat, but at the end of the first half, they had to let Denmark pull away. They were able to extend their lead to seven goals. This was mainly thanks to Anne With Johansen and Julie Mathiesen Scaglione, who both scored 5 goals each. And Faroe Islands goalkeeper Silja Arngrimsdottir Müller even has one more save (five) to her name than Denmark's Silja Arngrimsdottir Müller. 
In terms of goal-scoring efficiency, the Faroe Islands are hardly worse with 55% than Denmark with 62%. So let's hope that the debutants don't suffer another collapse like yesterday, but stand up to Denmark. 
18:37 CEST Passionate start between Iceland and Montenegro
This has the potential to be a very entertaining match, with two well-balanced sides, that pride on defence and are not attacking powerhouses. But for all the grit and toughness in Montenegro's defence, Masa Mitrovic, one of their defensive cornerstones, got two suspensions in the space of nine minutes, which can strongly derail the plan for Maja Savic's side. With the deadlock not broken after 11 minutes, can Montenegro have an advantage in this match? They could rest key players during their win against Algeria on Saturday, while Iceland had to sweat until the dying minutes in their huge win against Sweden.
After 15 minutes, Iceland always had the lead, yet Montenegro never dropped the ball and did not let their opponents open a lead bigger than two goals. In fact, Iceland's turnovers – three in the opening part of the match – proved costly. But Montenegro still have issues to unlock Iceland's defence, who is definitely one of the tallest in the competition right now. Iceland lead 6:5 after 15 minutes, but this game is open, very wide open.
17:40 CEST Full-time: Senegal vs Islamic Republic of Iran 29:39 (13:19)
At their first ever World Championship, the Islamic Republic of Iran have so far claimed the maximum of points, four in two matches. After beating Uzbekistan 47:31, they went on to show their firepower again, defeating Senegal in a duel of debutants.
Goalkeeper Elnaz Yarmohammadtouski, who had stood out with her 20 saves in the previous match, put on another impressive performance, stopping 15 shots for a 44% save rate. And in attack, Fatemeh Merikhi did a great job, scoring 12 goals.
If the home team North Macedonia beat Uzbekistan later today – which seems very likely – both the Macedonians and Iran will secure their main round berths with one group match to go, and it will be quite an achievement for the Asian rookies.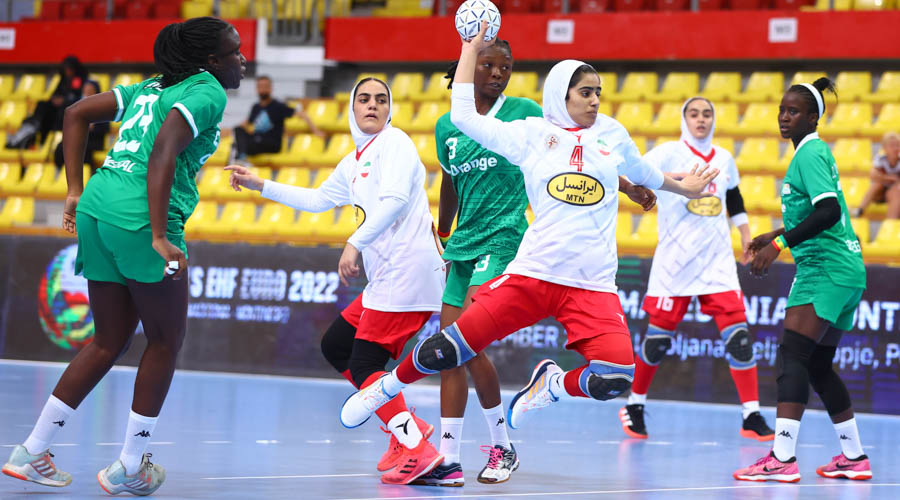 17:34 CEST Full-time: Kazakhstan vs Egypt 21:39 (12:23)
There are prompt celebrations from Egypt's camp after the final whistle and rightly so, they secured their best start in history at the IHF Women's Youth World Championship, winning their first two games. While the first one, the 33:31 win against Croatia, was a difficult match, this time against Kazakhstan it was a walk in the park, as they set the record for the number of goals scored in a single match, 39, besting their previous performance by four goals, underlining their penchant for a high-octane attack, displayed both in friendly matches and at the start of this tournament.
It is a huge performance for the African side, who even managed to rest some of their starting players, as only a single outfield failed to score at least one goal. Lojin Osama Abdalla was Egypt's top scorer, with seven goals, while Mariam Omar Ibrahim is now the second top scorer in the competition, with 17 goals in the first two games, with the first place held by Iran's Fatemeh Merikhi, who put 23 goals past Uzbekistan and Senegal in the first two matches.
Egypt will be favoured once again on Tuesday, against India, as they try to create a three-game winning streak for the second time in history. But they deserve to celebrate this win, their largest-ever in the competition, bettering their previous top result, a seven-goal win against Angola at Slovakia 2016.
17:20 CEST Islamic Republic of Iran enjoy commanding lead
After the break, the Islamic Republic of Iran continued where they had left off. Good defence and some further save by Elnaz Yarmohammadtouski helped them to score from fast breaks, and the Asian team enjoy a 29:20 lead with 15 minutes to go.
Iran enjoy a 69% shot efficiency, compared to Senegal's 41%, and the African team is unlikely to pull off a strong comeback in the remaining minutes.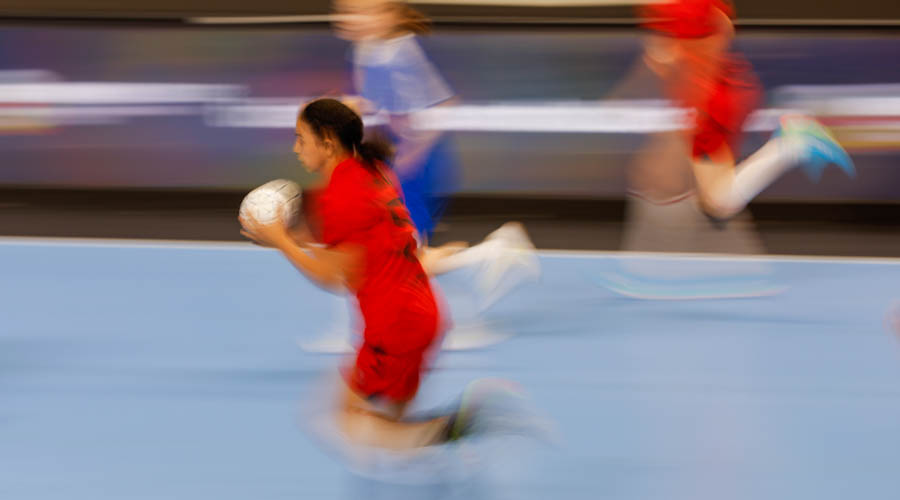 17:17 CEST Egypt heading to the main round
Nothing changed at the start of the second half, with Egypt continuing to dominate and heading to a record number of goals scored in a single game in the competition, which was also set against Argentina in 2016, 35. They just need six with 15 minutes still left in the game, as Kazakhstan needed five minutes and 25 seconds just to score their first goal in the second half. Yelena Berenda and Zhanerke Kuandykova are their top scorers, combining for 13 of Kazakhstan's 16 goals, but other than that, it's been quiet from the Asian side, who are down 30:16.
Remember, Egypt will seal the main round spot they were eyeing and will start the next phase of the competition with two points. Their best result in the competition is still the ninth spot in 2016, which could be improved only if they qualify for the quarter-finals, which means that they should win another game in the next phase against a European side.
 
16:50 CEST Half-time: Senegal vs Islamic Republic of Iran 13:19
A lot is at stake in this match, so the rivals are fighting hard. While Senegal opened the score in the second minute, it was their only lead in the first half. Both teams had their ups and downs, but after the Islamic Republic of Iran narrowly led 14:13 five minutes from half-time, they used a 5:0 run to gain some more confidence before the break.
Merikhi Fatemeh and Negin Rahmani scored two goals each during that 5:0 run – and overall, they combined for 11 of 19 Iran's goals so far. Goalkeeper Elnaz Yarmohammadtouski also made a contribution with her six saves, but while Iran's lead looks rather comfortable, Senegal should not be written off.
16:44 CEST Half-time: Kazakhstan vs Egypt 12:23
There is no question whatsoever about the winner of this game and it will surely be Egypt, who have displayed runs of 5:1 and 6:2 to create an unassailable gap. Mariam Omar Ibrahim will surely be one of the top scorers of the competition, as she has already scored 17 goals in two days, but it was also Kazakhstan's defence who really failed to get going, as their three goalkeepers combined for four saves and a meagre 14% saving efficiency.
Four years ago, the African side secured a 31:25 win against Kazakhstan in the Placement Match 23/24, with the game still undecided at the break, when the Asian side was only down two goals, 15:13. Now, Egypt have broken the record for the largest number of goals in the first half of a match at the IHF Women's Youth World Championship, set against Argentina in 2016, 20, and are cruising to the main round. A huge improvement over only four years!
16:30 CEST Tight fight between Islamic Republic of Iran and Senegal
Yesterday, the Islamic Republic of Iran opened their maiden campaign at the World Championship with an impressive win against Uzbekistan, 47:31. If Iran also beat Senegal, they will have a good chance to reach the main round.
The Asian team started the game well, taking a 6:2 lead by the 7th minute. However, Senegal did not give up, managed to improve their game and drew level at 8:8. In the 16th minute, Iran pulled in front again, 9:8, but their advantage looks shaky, so it can be anyone's match.
16:25 CEST Flying start for Egypt
Picking up where they left off in their win against Croatia yesterday, 33:31, it has been a flying start for Egypt. The African side jumped to a 6:2 lead after only five minutes, as Kazakhstan's defence, despite not playing yesterday, has shown little signs that they could stop their opponents. Right back Mariam Omar Ibrahim, who was Egypt's top scorer yesterday, has also put three goals past the Asian opponents today, improving her overall tally in the tournament to 14 goals. The game is as good as done after only 13 minutes, with Egypt leading 10:4 and in firm control of the proceedings.
With a win, Egypt will be sure of progressing to the next phase of the competition, the main round, with two points, as Kazakhstan will face Croatia, who are both on two points, in the last round. It would be an astonishing feature for Egypt, who are constantly improving in the past years.
15:30 CEST Full-time: Sweden vs Algeria 54:30 (24:13)
After a frustrating defeat against Iceland on Saturday, Sweden redeemed themselves by taking a big win against the only non-European team in Group A, Algeria. The Nordic side became the second team at the tournament after Croatia to hit the 50-goal mark. 13 their players found their names on the scoresheet, with Stella Huselius becoming a top scorer with 12 goals from 13 attempts. And goalkeeper Line Bergfeldt, who replaced Ida Wall late in the first half, ended the game with 11 saves.
Following this result, Sweden have two points – just as many as Iceland and Montenegro, whose encounter will take place later today. While the Scandinavians have revived their hopes for a main round spot, Algeria retain just a mathematical chance to go through, as, after two big defeats, this mission seems virtually impossible.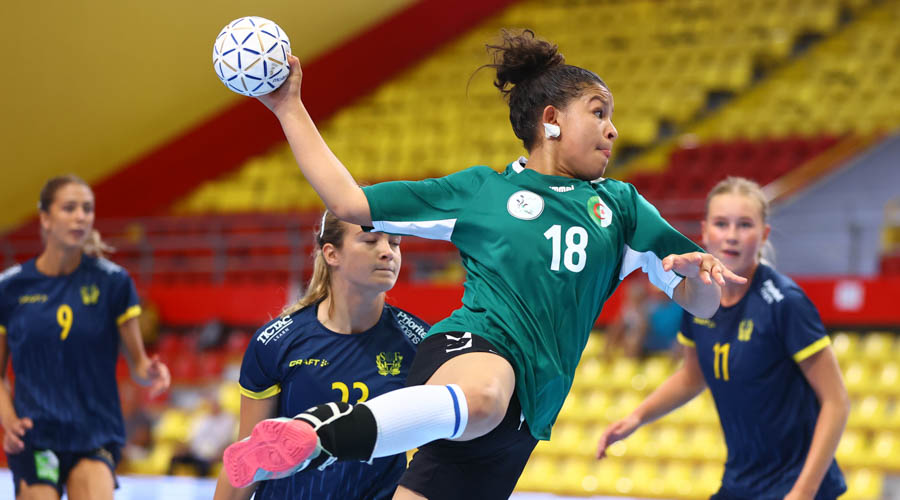 15:21 CEST Full-time: India vs Croatia 36:54 (21:28)
There you have it, a game for the ages, in terms of the number of goals scored, a new record for the IHF Women's Youth World Championship. Croatia's 54:36 win over India set a new record for the competition, as the 90 goals were six more than the previous top performance, 84 goals between the Republic of Korea and France, set four years ago at Poland 2018.
It took two teams to reach this milestone, as India's Jassi scored 12 goals, tying the best input for a single player in the tournament, as Sanjana Kumari added another seven. For Croatia, Magali Lujic scored 11 times, while Kala Kosovac added another eight goals, as Andjela Zagar, who scored 17 goals in the tournament so far, is the new top scorer at North Macedonia 2022.
On the other hand, India, who could not play their first game against Kazakhstan, due to travel issues, are now eliminated and will feature in the President's Cup. On Tuesday, Croatia must win against Kazakhstan to progress to the next phase of the competition, the main round, but are likely going to start with zero points, due to their loss against Egypt.
15:12 CEST Sweden hit the 40-goal mark
After Ida Wall could not continue the game due to an injury, the second Swedish goalkeeper Line Bergfeldt got a two-minute suspension in the second half, so court player Thea Kylberg had to stand in goal for some time. 
While she conceded two goals, it did not prevent Sweden from maintaining a clear advantage. In fact, the Europeans have already hit the 40-goal mark, as they are in front 41:24 in the 45th minute. Stella Huselius leads the Swedish attack by example, as she has already scored 12 goals.
 
15:03 CEST A new record on the horizon?
Searching through the history book of the IHF Women's Youth World Championship, we found out that this first half was the largest-ever scoring in the history of the competition, while Croatia tied the record for the number of goals scored by a single team in the first half of a match, set by Paraguay at Slovakia 2016, when they also put 28 goals past Uzbekistan. The other six teams – the Republic of Korea three times, Denmark, Slovenia and Spain – also had scored at least 26 goals in the first half of the game in the competition, which puts things into perspective.
We might see the record for the largest-scoring game in the history of the competition also down today, as Croatia and India are still playing at a high pace. It was set four years ago, at Poland 2018, when the Republic of Korea and France combined for 84 goals, while the second place is a 83-goal game, between Korea and Uruguay in 2012. In total, 17 games in history have recorded at least 70 scored goals, with the Republic of Korea being responsible for seven of them.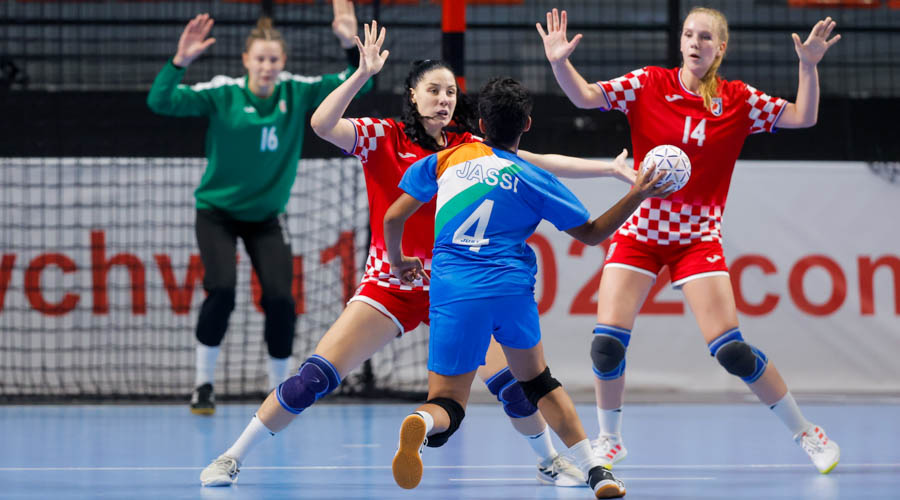 14:38 CEST Half-time: Sweden vs Algeria 24:13
After 30 minutes, Sweden look much closer to their first win at North Macedonia 2022 than Algeria. The European team somewhat struggled in attack early in the match, but then found their rhythm and increased their shot efficiency to 69%.
Besides, the Swedish goalkeeper Ida Wall justified her name and stood like a wall, making 10 saves and contributing to her team's commanding lead. But as the ball hit her face shortly before the break, Wall was replaced by Line Bergfeldt.
14:32 CEST Half-time: India vs Croatia 21:28
No, it's not the final whistle, it is only half-time, but we had 49 goals scored in the first half between Croatia and India. This was also the highest-scoring half at North Macedonia 2022, surpassing the 40-goal performance by the Islamic Republic of Iran and Uzbekistan and the 38-goal half from Croatia's other game, against Egypt.
We might be witnessing Croatia writing history at the IHF Women's Youth World Championship, as they have already topped the record for the largest number of goals scored in the first half of a game, set in 2012, against Kazakhstan, 21. In fact, they needed only 21 minutes to manage that feature, as they kept a steady flow of one goal per minute. Croatia have been dominating clearly the match against India, but the Asian side still managed to score a fair amount of goals in the debut in the competition, after failing to play in the match against Kazakhstan yesterday, which they lost 0:10, due to their late arrival in the tournament.
14:17 CEST Sweden took early control
Four matches will be played at Boris Trajkovski Sports Centre today, and in the first of them, Sweden are facing Algeria in Group A. Both teams lost their opening matches yesterday, against Iceland and Montenegro respectively, so they hope to bounce back today, as they need a win to keep their chances for a main round spot alive.
Seen as favourites of this game, Sweden are in front 10:6 midway through the first half. Their shot efficiency is not perfect – 60% - but still better than Algeria's 45%. The Swedish goalkeeper Ida Wall has done a good job so far, recording five saves. However, Algeria's Alia Choudani has scored four goals from as many attempts, so the African team certainly does not give up.
14:16 CEST Croatia shrug off loss against Egypt to start strong
Croatia were shocked yesterday by Egypt, conceding a 31:33 loss in the first match of the tournament, which surely impacted their morale. They will have a mountain to climb to secure a quarter-finals berth, needing to mount a four-game winning run. But until facing stronger opponents, they are now playing against India and their start was virtually flawless, creating a 6:1 run to start the game, with three goals from back Iva Bule.
One month ago, at the IHF Women's Junior World Championship, India provided the third-best scorer in the tournament, Bhawana Sharna, and now they look to have another good back, Jassi, who scored twice in the first 13 minutes. But that did not manage to weather the storm caused by Croatia, who jumped to a 13:6 lead in the first part of the match, with four goals each from wing Kala Kosovac and back Iva Bule.
11:00 CEST Top ranked players after Day 1
All the 32 teams taking part in the competition have already played a game, so it is time to make a summary of what happened – numbers-wise. Seven players scored at least ten goals right now in the competition, with the standings led by the Republic of Korea's Minseo Kim, who scored 12 goals. Her teammate, Seojin Kim, added 11 goals, as many as Iran's Fatemeh Merikhi and Egypt's Mariam Omar Ibrahim.
As for goalkeepers, Montenegro's Marija Marsenic had an outstanding 70% saving efficiency in the match against Algeria, followed by Iceland's Ethel Gyda Bjarnasen, who saved 63.5% of the shots she faced, while Germany's Sarah Sophie Hubner had a 62.5% efficiency. But no other goalkeeper saved more shots than Iran's Elnaz Yarmohammadtouski, who had 20 saves against Uzbekistan.
10:30 CEST All things North Macedonia 2022
Are you interested in everything at North Macedonia 2022? Don't worry, we got you covered. The preview for the second day is already online and you can watch every game live. Alternatively, you can also follow our Social Media channels, where every meaningful info will go up.
 

10:00 CEST Who are the challengers?
Well, the easiest path to the main round can be found in Groups B and C. Here, the Islamic Republic of Iran and hosts North Macedonia will proceed together to the next phase of the competition if they win their games against Senegal and Uzbekistan. In the first two matches, North Macedonia beat Senegal by 17 goals, while Iran took a 16-goal win against Uzbekistan. In Group C, Denmark and Portugal will qualify if they win against the Faroe Islands and Austria, with a situation similar to Group B.
Moving on to Group D, Egypt will progress to the next phase if they beat Kazakhstan. On the other hand, Croatia needs at least three points against India and Kazakhstan if Egypt win their second game. In Group A, Montenegro and Iceland, the two teams that won on Saturday, face each other, with the winner virtually sure of progressing to the next phase. On the other hand, Sweden need to win against both Algeria and Montenegro to hope to progress.
9:30 CEST Welcome to Skopje
Well, it's not been so long since we last saw some handball together right? Barely a few hours. But the second day of the 2022 IHF Women's Youth World Championship is upon us and the games will be as entertaining and as important as ever. 16 teams that have already played yesterday will take to the court once again for their second match at North Macedonia 2022, as the maths are starting to get important today. Some teams can already seal their berths for the main round, so expect extra spice over the next hours in Groups A, B, C and D in the Boris Trajkovski and Jane Sandanski Sport Centres in Skopje.