21 Mar. 2020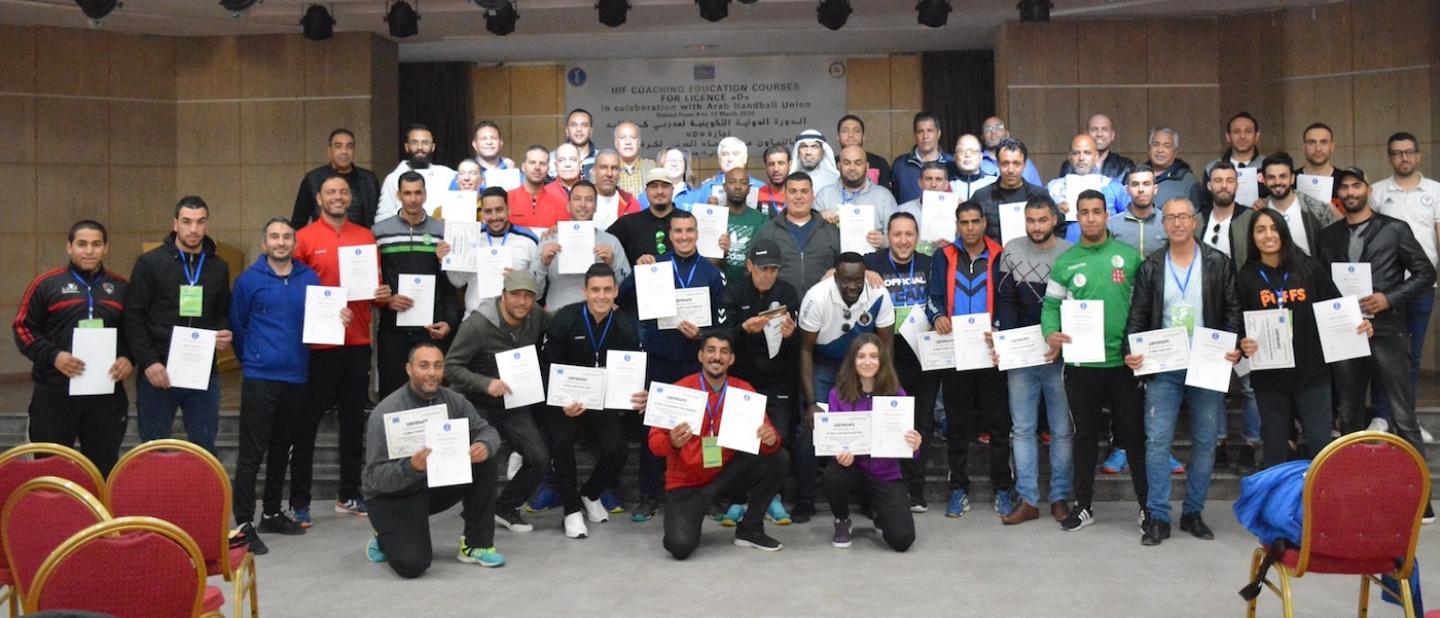 The Khayam Garden Beach Resort and Spa in the Tunisian coastal town of Nabeul hosted a coaches course from 9-15 March.
Held on the fringes of the 2020 Arab Handball Federation Men's Arab Championship for Club Cup Winners in the nearby city of Hammamet, 51 male and female coaches from across the region participated in the week-long practical and theoretical course, organised by the Arab Handball Federation in coordination with the Tunisian Handball Federation and IHF.
Coaches from Tunisia, Libya, Saudi Arabia, Algeria, Qatar and Kuwait received a mix of practical and theoretical sessions, plus educational evaluation amounting to nearly 40 hours of delivery by IHF Commission of Coaching and Methods (CCM) Lecturer Guy Petitgirard and local Tunisian expert – and fellow CCM Lecturer – Dr Nahla Boudhina, who also sits on the CCM Commission as the CAHB African Representative and is a former Tunisia international player.
The course focused on the training of U12 and U16 players, with the fundamental principles of the game underpinning the entire week. 
All attendees were also able to watch games at the competition itself, eventually won by Qatar's Al-Shamal Sports Club, and at the end of the week, 50 candidates in attendance achieved their IHF 'D' Coaching Licence.
For more information, visit the education page on the IHF website.