29 Dec. 2022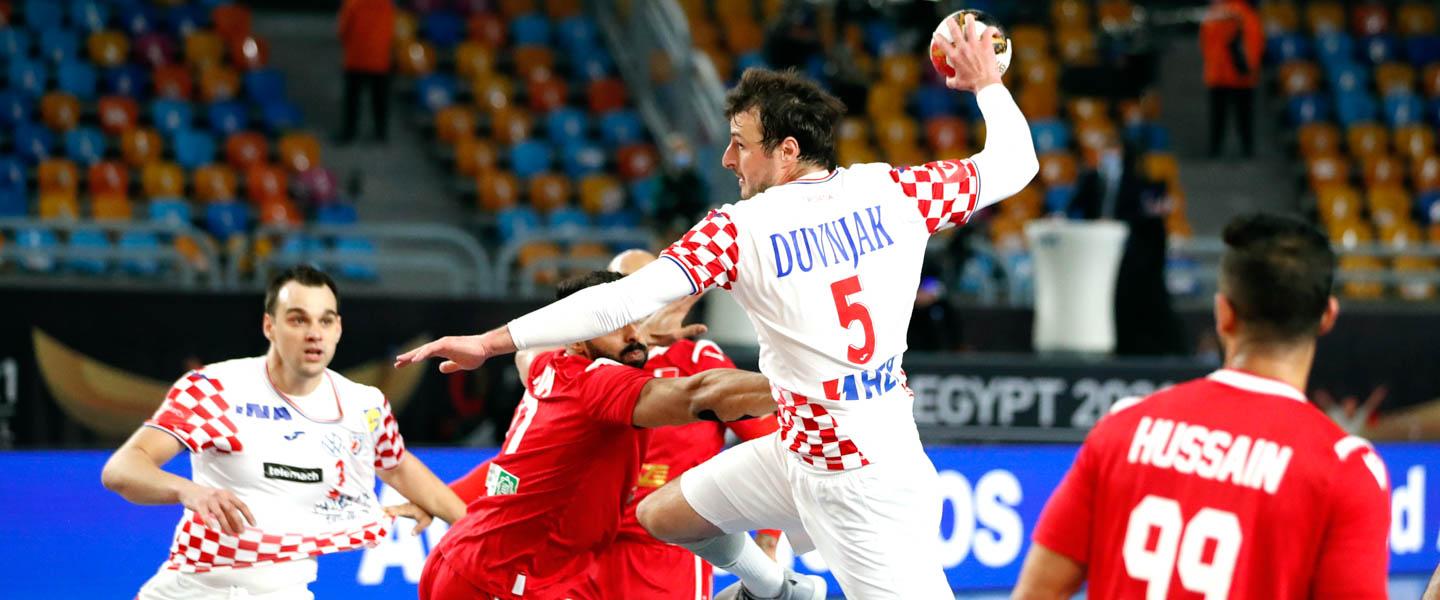 There is a famous saying in sports: "You are only as good as your last result'". For Croatia, at IHF Men's World Championships, that result is their worst ranking in 14 appearances – 15th.
 
Those appearances have seen them as ever-present since 1995, and they collected five medals – one gold (2003), three silvers (1995, 2005, 2009) and one bronze (2013).
 
But Egypt 2021 was a disaster by the high standards of Croatian handball. Despite remaining unbeaten in the preliminary round, a come-from-behind 29:29 (14:17) draw against Japan in their opener made for a nervous stay in North Africa, despite subsequent group wins against Angola and Qatar. 
 
This meant one less point to carry through to the main round, where they lost out on the quarter-finals by one point after losing against Argentina (19:23) in their second match, despite a 28:18 win over Bahrain in their opener. 
 
After their loss against Argentina, Croatia coach Lino Cervar announced he would be stepping down after Egypt, despite his side still having a chance to qualify with a win over Denmark, which they could not manage, losing 26:38 to the eventual world champions.
 
A fourth-place finish in their main round group followed, and with their last match played, they were automatically given a 13th-16th ranking.
 
Sitting on the bench next to Cervar for the whole time was former junior coach Hrvoje Horvat, and no time was wasted in announcing him as the new coach a few days later.
 
Horvat failed his first test. Croatia missed out on the Tokyo 2020 Olympic Games qualification due to goal difference, and their showing at the most-recent European Championship ended with an eighth-place rank, their lowest in 20 years.
 
This had followed a silver medal at the 2020 European Championship with Horvat also on the bench for their 20:22 final loss against Spain in Sweden.
 
The sheer quality available for Horvat to pick from is incredible, with household names such as captain Domagoj Duvnjak, Luka Cindric, and Igor Karacic available, complete with numerous national and international club titles, plus awards, to their names. But the key, as ever, is to mould them into a winning team rather than a collection of individuals.
 
Their so far relatively easy 2022, post-European Championships, saw them easily defeat Finland in their Poland/Sweden 2023 qualification play-off – a 34:21 victory in Finland and 36:22 win at home, while the first stage of 2024 Men's European Championship qualification took place in October where they secured a 30:27 away victory in Belgium and a 33:25 home victory against Greece.
 
Ahead of Poland/Sweden 2023 Horvat will work with his team in three phases, all in Croatia. From 17-23 December, the team will train in Zagreb before moving to Porec. From 26-30 December, they will play against Italy twice and return to Porec from 1-10 January for the Croatia Cup, which will feature North Macedonia and Israel.
 
"In the first and the second phase of our preparations, our team will not be complete because we'll miss the Bundesliga (Germany) players, so the real team practice will start in 2023," explained Horvat to ihf.info.
 
"This will be my first senior world championship as a head coach, and our mission is to come back into the circle of the best handball nations – one of the few national teams that are capable of winning medals. 
 
"The opening of the championship has a huge importance for us, and it will be a very intense match against Egypt. I respect all the opponents because, these days, all teams play handball."
Coach: Hrvoje Horvat
 
Key players: Domagoj Duvnjak (centre/left back), Luka Cindrić (centre back), Igor Karacic (centre back)
 
Qualification for Poland/Sweden 2023: Qualification Europe – Phase 2: 70:43 aggregate win against Finland
 
History in tournament: 1958*: 8th, 1961*: 9th, 1964*: 6th, 1967*: 7th, 1970*: 3rd, 1974*: 3rd, 1978*: 5th, 1982*: 2nd, 1986*: 1st, 1990*: 4th, 1995: 2nd, 1997: 13th, 1999: 10th, 2001: 9th, 2003: 1st, 2005: 2nd, 2007: 5th, 2009: 2nd, 2011: 5th, 2013: 3rd, 2015: 6th, 2017: 4th, 2019: 6th, 2021: 15th 
*as Yugoslavia
 
Group at Poland/Sweden 2023: Group G (Egypt, Croatia, Morocco, United States of America)