30 Sep. 2019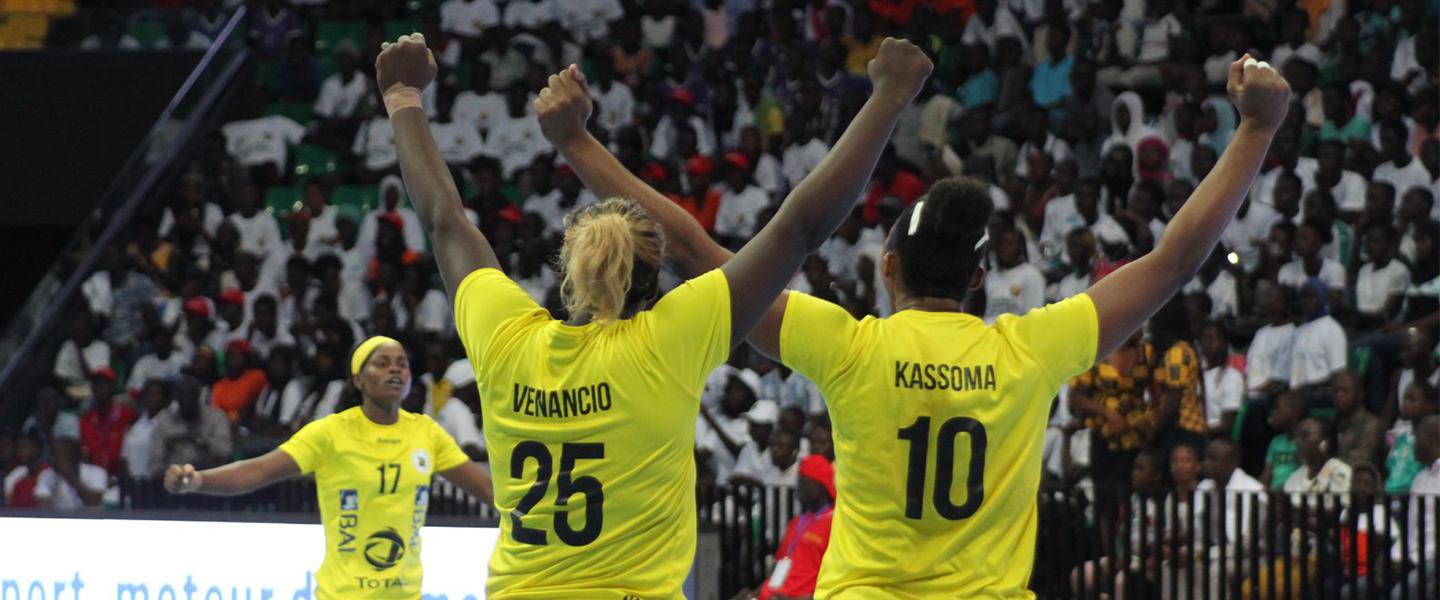 Angola have beaten DR Congo and host nation Senegal to win the 2019 CAHB Women's African Olympic Qualification Tournament and confirm their place at the 2020 Olympic Games in Tokyo.
The west Africans' victory means they continue their run of Olympic Games appearances after appearing at the past six – 1996, 2000, 2004, 2008, 2012 and 2016.
Three games were played in total across three match days at the 15,500-seat Dakar Arena 30km from Senegal's capital, Dakar – a venue which will be used for the 2022 CAHB Women's African Championship, also known as the 'Africa Cup of Nations', or CAN.
The opening game saw Angola defeat DR Congo 29:21 helped by six goals each from Isabel Guialo and Danila Carlos Azenaide. Despite the best efforts from DR Congo's Christianne Mwasesa, with eight goals, her side could not get close. Angola led by seven at the break (19:12).
DR Congo were also in action the following day, where they lost 29:18 (11:8) to host nation Senegal. Again, Mwasesa was impressive, scoring nine goals, but five goals each from Hadja Mama Cisse and Dienaba Sy helped Senegal take the victory.
These two results meant it all went down to the final match, with the winners knowing they would secure a direct ticket to Japan. And the Morten Soubak-coached Angolans impressed defensively in the first half, restricting their opponents to just six strikes in the first 30 minutes, leading 12:6 at the break.
Despite the large deficit, Senegal fought hard to come back in the second period but as the game entered its last quarter they still found themselves with a mountain to climb and when the Angolans increased their lead in the final minutes to seven, the players and coaching staff on the bench were already congratulating each other on the victory, which eventually was by eight goals (22:14).
Unsurprisingly, Mwasesa top-scored in the competition, with 17 strikes in total for DR Congo. She was followed by Azenaide (11 goals), Albertina Kassoma and Isabel Guialo (both 9) and Helena Gilda Paulo (8) for Angola. Doungou Camara top-scored for Senegal with six goals in total.
Cameroon withdrew on the eve of the tournament.
Photo Credit: Africa Handball Confederation