26 Sep. 2019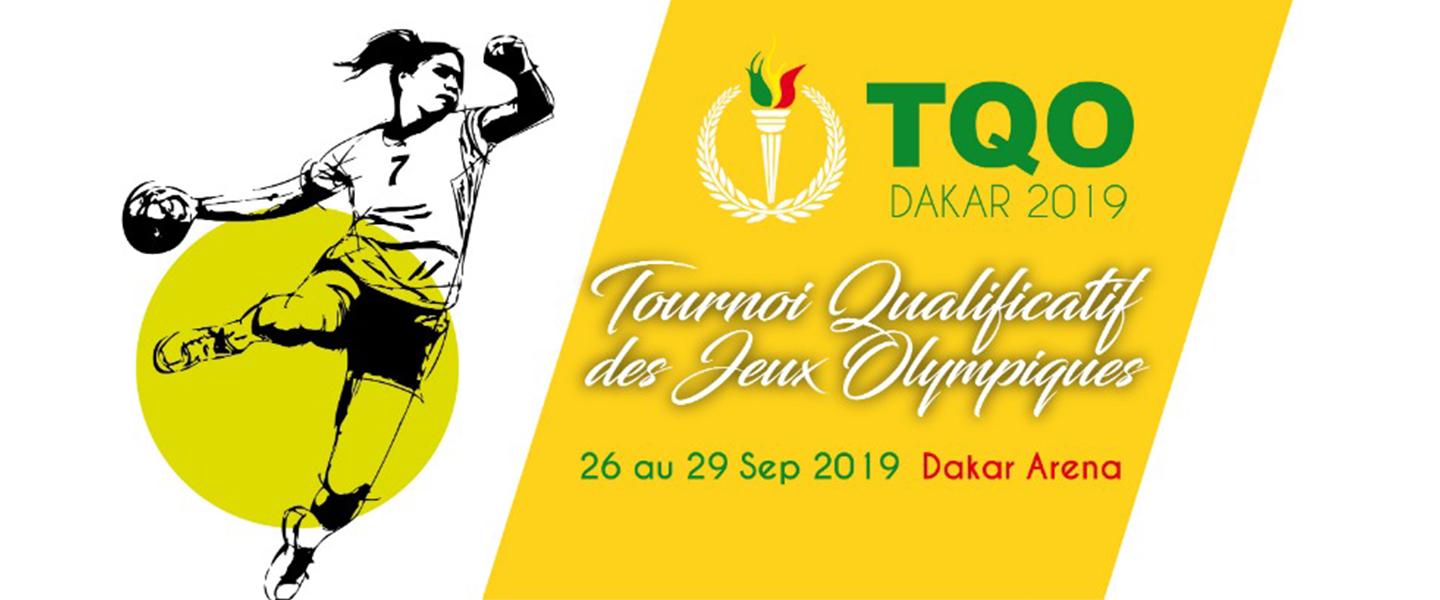 After the announcement of the withdrawal of Cameroon yesterday, the African Handball Confederation (CAHB) has released the revised match schedule for the 2019 CAHB Women's African Olympic Qualification Tournament for the 2020 Olympic Games in Tokyo, which will be held at the Dakar Arena in Senegal.
Three teams – Angola (ANG), DR Congo (COD) and host nation Senegal (SEN) – will now play each other once across three match days with the team finishing top of the group booking their ticket to Japan and the second-placed team automatically qualifying through to the IHF Women's Olympic Qualification Tournaments to be held next year. Up to two teams could be at the qualification tournaments depending on the rankings at the 2019 IHF Women's World Championship later this year.
Ahead of the tournament Dr Mansourou Aremou, President of the CAHB, expressed his delight at what has already been a successful year for the continent and wished everyone involved in Senegal the best of luck.
"To organise such a prestigious event is above all a privilege and a great joy," he said. "It will be a real celebration of women's handball in Dakar and continues a year – 2019 – which has written a beautiful page of CAHB history with some enchanting results.
"These include Angolan side Primero de Agosto winning the first-ever IHF Women's Super Globe, Egypt becoming IHF Men's Youth World Championship gold medallists and IHF Men's Junior World Championship bronze medallists and back in January Egypt and Tunisia finished 8th and 12th at the IHF Men's World Championship, providing two additional places for our continent at the 2021 IHF Men's World Championship.
"Inspired by the undisputed and memorable success of our presence on the world stage, we are motivated to work now to make the next years even better," he continued. "I renew my gratitude to the Senegalese authorities for the mark of confidence they have shown in us and I want to also take this opportunity to salute the work done by the Senegalese Handball Federation.
"I extend my compliments to the organising committee and to all the forces that have mobilised – they will continue to work right until the end of this tournament to ensure it will be a huge success.
"For the coaches of the national selections, the dream of winning the ticket for the 2020 Olympics is well anchored in their heads and their athletes are well-motivated – let their talent shine, play the game and long live handball."
REVISED MATCH SCHEDULE
All times local; competition management reserve the right to change days/times
Thursday 26 September
18:00    Angola vs DR Congo
Friday 27 September
18:00    DR Congo vs Senegal
Saturday 28 September
Rest Day
Sunday 29 September
18:00    Senegal vs Angola