10 Jan. - 28 Jan.
Germany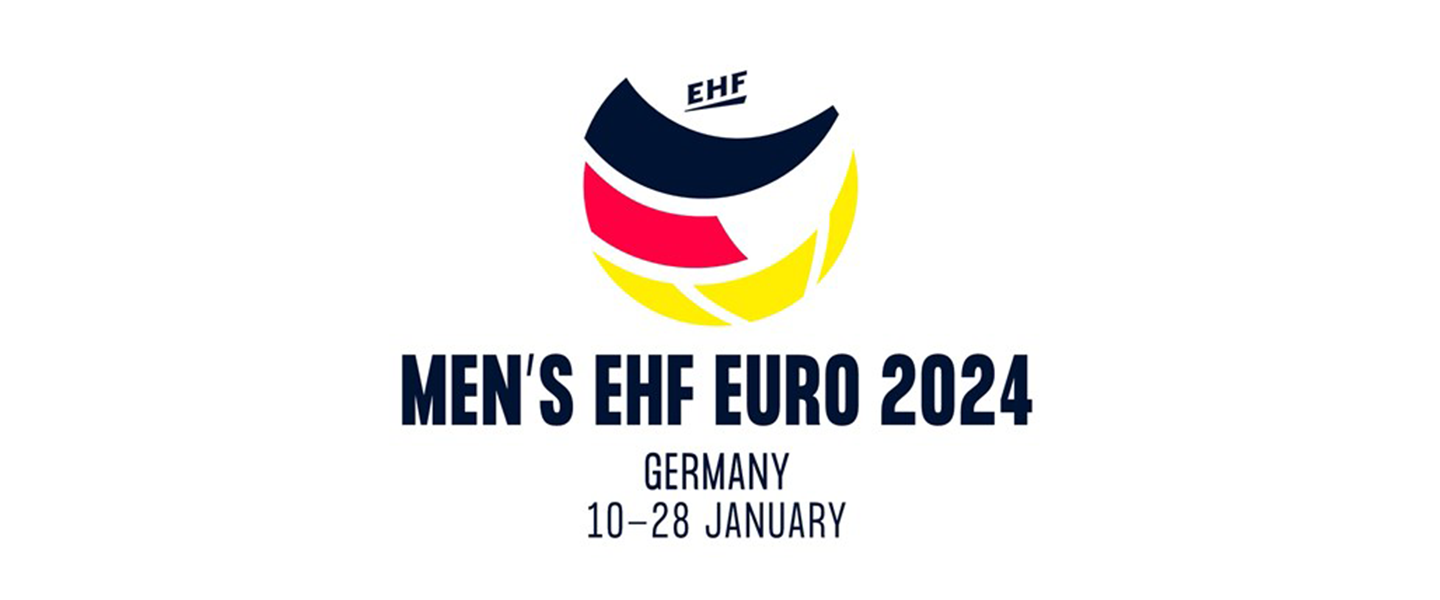 The 2024 edition of the Men's EHF EURO will be staged in Germany from 10 to 28 January. The event serves as qualification event for the 2024 Paris Olympic Games.
Six German cities will host the event – Berlin, Cologne, Dusseldorf, Hamburg, Mannheim and Munich – with the final weekend taking place in the LANXESS Arena in Cologne. 
PARTICIPATING TEAMS
Austria (AUT), Bosnia and Herzegovina (BIH), Croatia (CRO), Czech Republic (CZE), Denmark (DEN), Faroe Islands (FAR), France (FRA), Germany (GER), Georgia (GEO), Greece (GRE), Hungary (HUN), Iceland (ISL), Montenegro (MNE), Netherlands (NED), North Macedonia (MKD), Norway (NOR), Poland (POL), Portugal (POR), Romania (ROU), Serbia (SRB), Slovenia (SLO), Spain (ESP), Sweden (SWE), Switzerland (SUI)
DRAW
The draw for the event took place in Düsseldorf, Germany on 10 May 2023.
Draw results
Group A: FRA, GER, MKD, SUI
Group B: ESP, AUT, CRO, ROU
Group C: ISL, HUN, SRB, MNE
Group D: NOR, SLO, POL, FAR
Group E: SWE, NED, BIH, GEO
Group F: DEN, POR, CZE, GRE