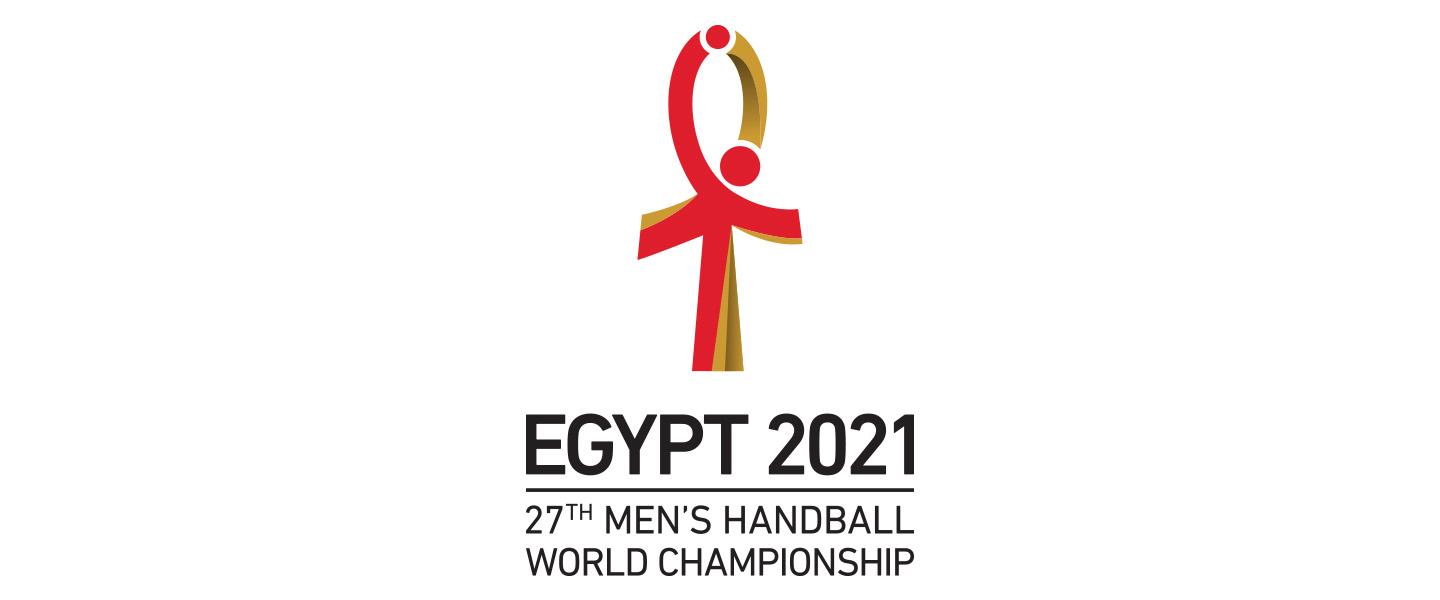 In 2021, 32 teams met in Egypt from 13 to 31 January to vie for the title of world champions at the 27th IHF Men's World Championship. 
QUALIFIED TEAMS
Hosts: Egypt (EGY)
Reigning world champions: Denmark (DEN)
Africa: Algeria (ALG), Angola (ANG), Cape Verde (CPV), DR Congo (COD), Morocco (MAR), Tunisia (TUN)
Asia: Bahrain (BRN), Japan (JPN), Qatar (QAT), Republic of Korea (KOR)
Europe: Austria (AUT), Belarus (BLR), Croatia (CRO), Czech Republic (CZE)*, France (FRA), Germany (GER), Hungary (HUN), Iceland (ISL), Norway (NOR), Portugal (POR), Spain (ESP), Slovenia (SLO), Sweden (SWE)
North America and the Caribbean: United States of America (USA)*
South and Central America: Argentina (ARG), Brazil (BRA), Chile (CHI), Uruguay (URU)
Wild Cards: Poland (POL), Russian Handball Federation Team (RHF)
*Due to COVID-19 cases in their teams, CZE and USA decided to withdraw from the event. They were replaced by North Macedonia and Switzerland, respectively. 

VENUES
The 2021 IHF Men's World Championship was played in four venues in Alexandria, Cairo, Giza and the New Capital. 
Alexandria: Borg Al Arab Sports Hall (capacity: 5,000 spectators)
Cairo: Cairo Stadium Sports Hall (capacity: 17,000 spectators)
Giza: Dr Hassan Moustafa Sports Hall, formerly known as 6th of October Sports Hall (capacity: 5,200 spectators)
New Capital: New Capital Sports Hall (capacity: 7,500 spectators)

MATCH SCHEME
The 32 teams were divided into eight groups of four teams. Each venue hosted two groups of the preliminary round, which was played from 13 to 19 January. 
The top three teams of their respective preliminary round groups moved on to the main round (20-25 January), while the teams ranked last in their preliminary round groups played the President's Cup. The 24 main round teams were divided into four groups of six teams each. 
The top two teams of the main round groups advanced to the knock-out stage, which started with the quarter-finals on 27 January, then continued with the semi-finals on 29 January. On the final day, 31 January, the match for third place and the gold-medal match were played.

DRAW
The draw was staged at the Giza Pyramids Plateau, Egypt on 5 September 2020, at 19:00 local time. The performance rows were as follows:
Row 1: DEN, ESP, CRO, NOR, SLO, GER, POR, SWE
Row 2: EGY, ARG, AUT, HUN, TUN, ALG, QAT, BLR
Row 3: ISL, BRA, URU, CZE, FRA, KOR, JPN, BRN
Row 4: ANG, CPV, MAR, CHI, COD, POL, USA, RHF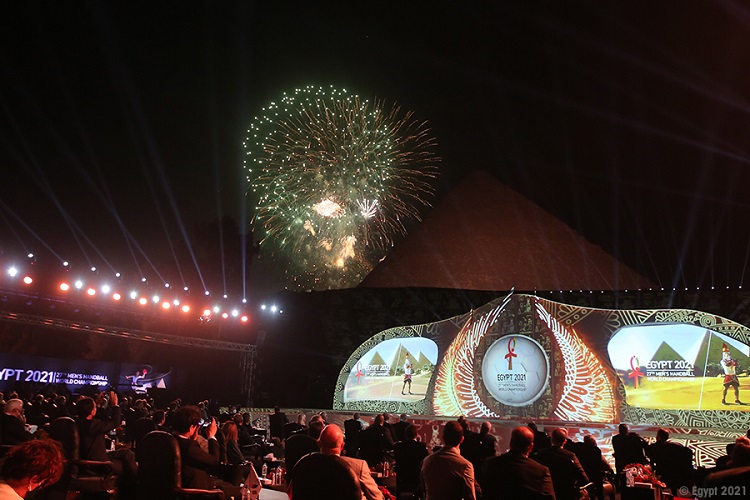 Result
Group A: GER, HUN, URU, CPV
Group B: ESP, TUN, BRA, POL
Group C: CRO, QAT, JPN, ANG
Group D: DEN, ARG, BRN, COD
Group E: NOR, AUT, FRA, USA
Group F: POR, ALG, ISL, MAR
Group G: SWE, EGY, CZE, CHI
Group H: SLO, BLR, KOR, RHF
FINAL RANKING
1. DEN – Denmark
2. SWE – Sweden
3. ESP – Spain
4. FRA – France, 5. HUN – Hungary, 6. NOR – Norway, 7. EGY – Egypt, 8. QAT – Qatar, 9. SLO – Slovenia, 10. POR – Portugal, 11. ARG – Argentina, 12. GER – Germany, 13. POL – Poland, 14. RHF – Russian Handball Federation, 15. CRO – Croatia, 16. SUI – Switzerland, 17. BLR – Belarus, 18. BRA – Brazil, 19. JPN – Japan, 20. ISL – Iceland, 21. BRN – Bahrain, 22. ALG – Algeria, 23. MKD – North Macedonia, 24. URU – Uruguay, 25. TUN – Tunisia, 26. AUT – Austria, 27. CHI – Chile, 28. COD – Democratic Republic of the Congo, 29. MAR – Morocco, 30. ANG – Angola, 31. KOR – Republic of Korea, 32. CPV – Cape Verde 
 

For more information on the event, visit the IHF mini-site. Fans could also follow the tournament organisers via Facebook and the official event website.