Brazil and Argentina youth beach handball teams book World Championship tickets
28 Mar. 2022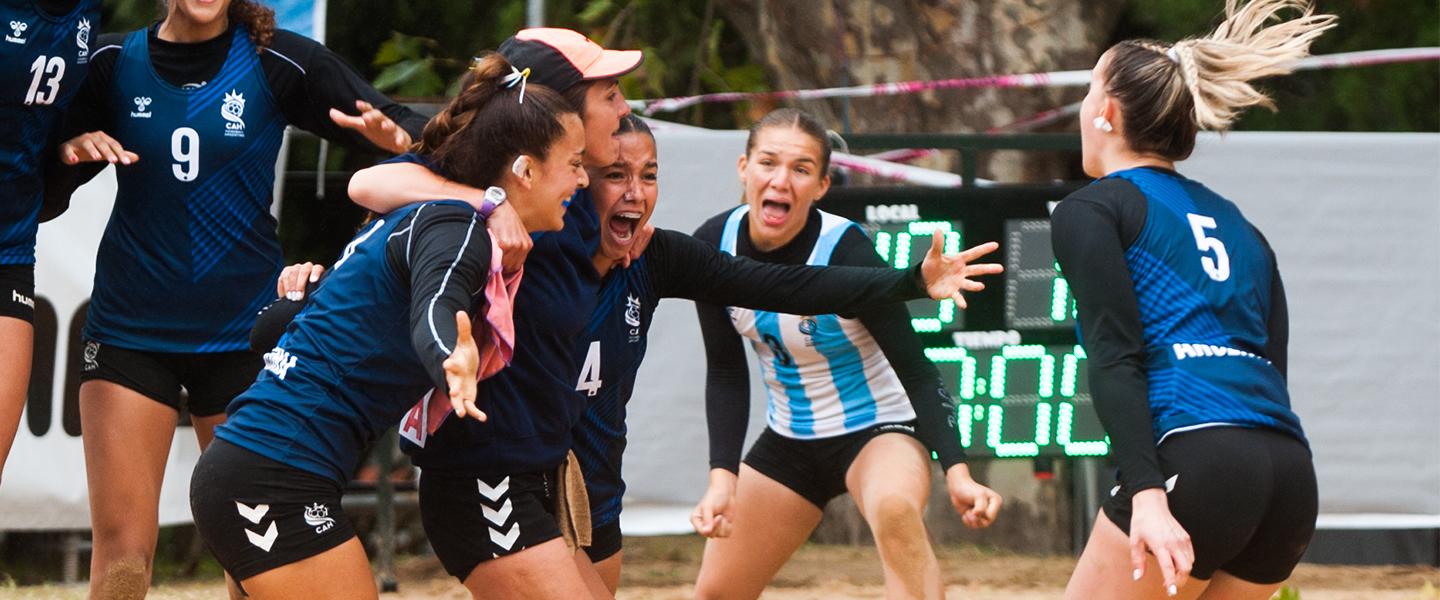 Argentina's women and Brazil's men have won their respective South and Central America Handball Confederation (SCAHC) Youth Beach Handball Championship titles after the debut edition of the events were held in Buenos Aires from 23 to 25 March.
Five women's teams and four men's teams were all competing at the 'National Centre of High Performance Athletics' (CeNARD) for the regional title, with the top two in each competition qualifying for the 2022 IHF Men's and Women's Youth (U18) Beach Handball World Championships in Greece in June.
Argentina's men and Brazil's women, as runners-up in their competitions, have booked their tickets to Greece too.
Women's Competition
Following the conclusion of the round-robin league, Argentina, Brazil and Paraguay were tied at the top with three wins from their four games each and all equal on six points. Argentina had beaten Brazil 2-0, Brazil had beaten Paraguay 2-0 and Paraguay had beaten Argentina 2-1.
However, thanks to the maths, Paraguay were the unlucky losers and instead of a gold medal shot and World Championship qualification, they were squeezed out and had to settle for a bronze-medal match, which they lost to Uruguay.
The final was a classic, with Brazil taking the first set against the hosts 17:16. But on home sand, and with history behind them, the Argentina side came back strongly to take the second set easily,18:10, and then claim a nervy shoot-out for the title.
"The sensations are of happiness and great emotion because we worked three years to reach this moment and now confirming ourselves is priceless," said Argentina's Aylin Ursino after the final to Handball Argentina.
"We made an effort, we fulfilled and now we are celebrating this first place, we are very happy because now we are going to Greece. After losing in the first set we knew how to reverse many things in attack, be more effective in shooting and in defence we were able to steal many balls that were key to winning the second set."
Ursino's teammate Magali Agustina Alfredi was the tournament's clear top scorer and MVP, registering 54 points in five games.
Final ranking
1. Argentina*
2. Brazil*
3. Uruguay 
4. Paraguay 
5. Chile 
Men's Competition
With three wins from their three group games, Argentina (six points) led the league after the round-robin element had finished, followed by Brazil in second (four points). Uruguay were in third (two points) and Paraguay, without a win, finished bottom.
Both Argentina and Brazil would overcome their semi-final opponents, in Paraguay and Uruguay, respectively, untroubled, while Paraguay put up a fight in the bronze-medal match against Uruguay, eventually losing via shoot-out. 
The final saw the host nation lose a tight first set (19:20) against Brazil, but they came up even shorter in the second, losing that (12:14) and having to settle for silver.
Despite the loss, their primary aim was to qualify for the World Championship, an aim which was achieved.
"It is a mixture of emotions. We knew we could and we did it, it's beautiful," said Argentina's Luka La Delfa to Handball Argentina. "Everything is very nice, people give everything, we give them what we can and so we go."
Three players finished as the tournament top scorers/MVP with Brazil's Kaua Da Silva Calcanho and the Paraguayan pair of Enzo Jose Acosta Ezcurra and Robert Montiel Gomez all scoring 38 points each.
Final ranking
1. Brazil*
2. Argentina*
3. Uruguay 
4. Paraguay 
*Qualified for the 2nd IHF Men's and Women's Beach Handball Youth (U18) World Championship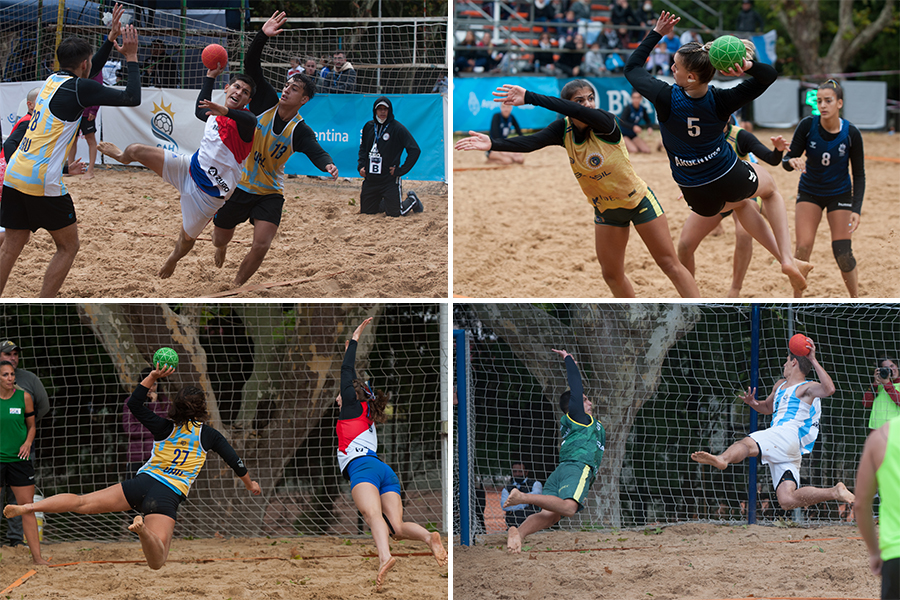 Photos courtesy of South and Central America Handball Federation