26 Jan. 2019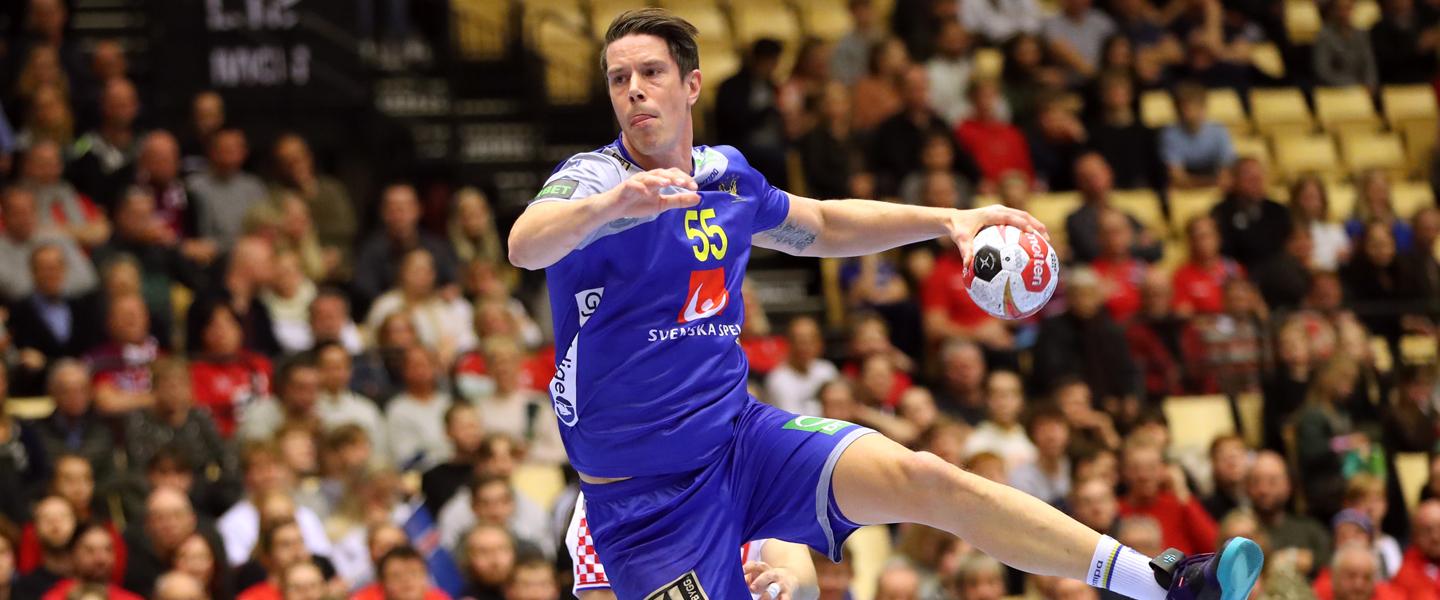 Ahead of this 5/6 placement match, both teams had already confirmed their places at the Tokyo 2020 Olympic Games Qualification Tournaments which will be held in April next year, meaning the only prize at stake was the pride of finishing as one the top five teams in the world.
In the end, Sweden led throughout the whole 60 minutes as they comfortably beat a Croatia side without talisman Domagoj Duvnjak, ruled out before the match due to injury.
Placement Match 5/6: Croatia vs Sweden 28:34 (13:16)
At the last edition of the IHF Men's World Championship – France 2017 – Sweden finished sixth and the impetus for the Swedes appeared clear: to improve on that position.
But after dispatching the Croatians this evening, Sweden coach Kristjan Andresson dismissed the suggestion, preferring to close off Germany/Denmark 2019 with a victory after suffering losses to their Scandinavian neighbours Denmark and Norway in their previous two games.
"The biggest motivation for us was to not end the championship with three losses," said Andresson to IHF.info after the match. "We needed a win to go away with and in one-and-a-half years we don't know how the Olympic Qualification Tournaments will turn out, but now we have got fifth place and we will see if that gives us any advantage."
After just 10 minutes in this match Croatia coach Lino Cervar took his first time out as he saw his side down by four already (7:3), all despite the best efforts of the effervescent Igor Karacic who took a rest on the bench with five minutes remaining of the first 30 with his side 14:11 down.
The gap at half-time was also three (16:13) and Cervar saw his side go further behind just five minutes into the second period (21:15), prompting another time-out, but it did little to rejuvenate his side.
With the game entering its last quarter Frederic Pettersson's shot was saved by Ivan Stevanovic in the Croatia goal, but as the ball spun wickedly in the air, the Croatian goalkeeper lost track of it and it spun into an unguarded net, making it 28:21 and confirming the result of the match and the final rankings of both teams.
hummel Best Player of the Match: Lukas NILSSON (SWE)
Statements after the match:
Kristjan Andresson – Coach, Sweden: It was a difficult game for both teams as both teams wanted to be in Hamburg yesterday but, today, we managed to keep focus and scored goals in our counter-attacks and were aggressive in our attacks which paid off. Both teams played a good game, regarding the circumstances.
Lino Cervar – Coach, Croatia: The result says it all. Today, Sweden were the better team and our team was without concentration and in attack we made several mistakes and during all the game my team did not concentrate. This game was difficult for both teams and today we played without Domagoj Duvnjak who was injured and also some other players, who were injured too. Sweden were better today and deserved to win.
Ivan Vida – Player, Croatia: We wanted to end with a win but, unfortunately, we didn't succeed. However, we can be satisfied with the whole tournament and the handball we showed.