25 Jan. 2019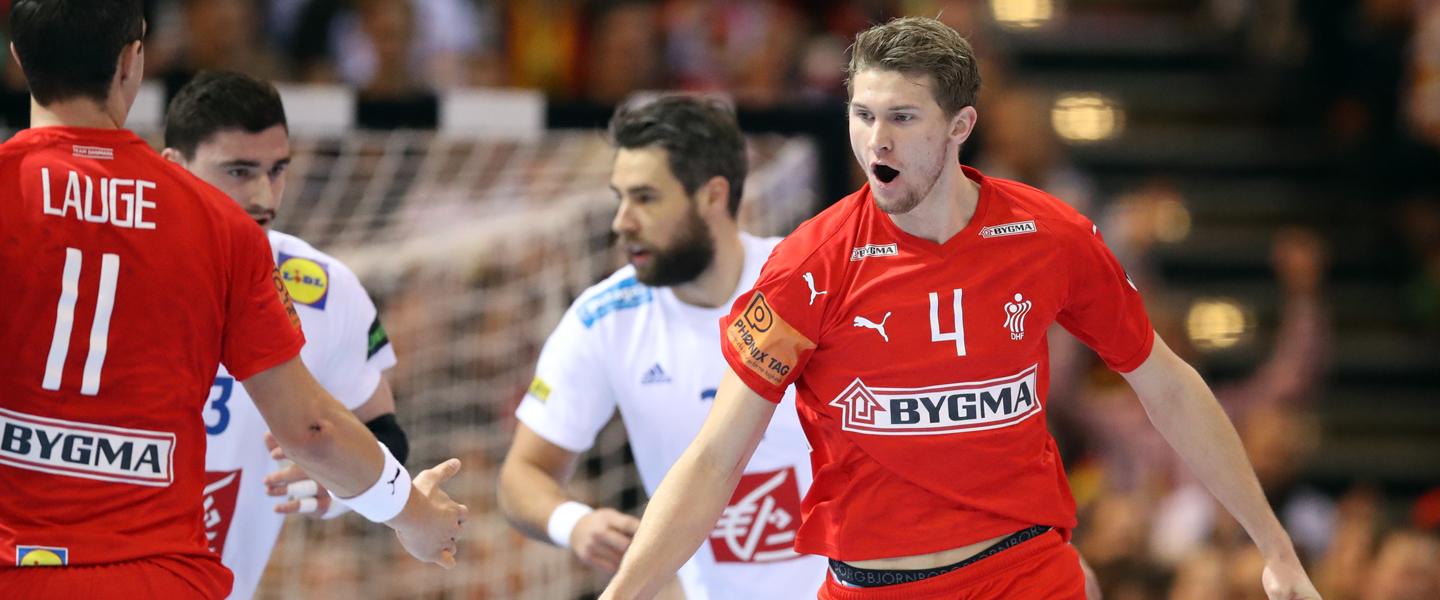 Denmark left wing Magnus Landin helped his side to an eight-goal (38:30) victory over title-holders France earlier this evening to set up a final in Herning, Denmark, on Sunday against either Germany or Norway.
The 23-year-old has played in all nine matches for his nation at the 2019 IHF Men's World Championship and is hoping that win number 10 will come at the Jyske Bank Boxen in two days.
The younger brother of fellow national team player, goalkeeper Niklas, Magnus has played a total of seven hours and six minutes at Germany/Denmark 2019, scoring 30 goals, but despite leading the court minutes for Nikolaj Jacobsen's team, he is feeling fresh going into the last 60 minutes, or even more of the global competition. 
"I have a good feeling and a really positive feeling in my body," said the 23-year-old. "Yes, I am a little bit tired, but you are always tired after a game. But it is a really positive feeling in my body, and I am looking forward to the final on Sunday. 
"I am also young, compared to the old guys," continued the THW Kiel player, looking around the mixed zone at certain teammates and laughing, "the old guys need more rest and it is hard now, but you always find the motivation and energy for the last match and especially for a final."
Back in 2013, Landin won gold at the IHF Men's Youth World Championship in Hungary, and silver at the 2015 IHF Men's Junior World Championship in Brazil and now, having helped his team reach the final he is guaranteed another medal and Landin has only one colour on his mind.
"I am only thinking about gold for now," he said. "Of course, it is a special feeling for me to now have a senior world championship medal, but let's see after Sunday [what it is]. Our only goal is this gold medal."
In the Danish squad of 16 who defeated the French, nine play their club handball in Germany, meaning for the home fans inside the Barclaycard Arena the choice of who to support was made easier, and for Denmark, playing their first game outside of their country, the German fan passion for their side was evident.
"I felt a little bit more support for us than for France," said Landin. "We all play for top clubs so are used to travelling around the world quite often, it's a part of the job.
"But we are looking forward to playing at home for our crowd and that's going to be special – we will definitely feel the support on Sunday.
"My message to the fans is let's make a really good party in Herning and make sure that the team from the other semi-final really feels that they are playing away."