25 Jan. 2019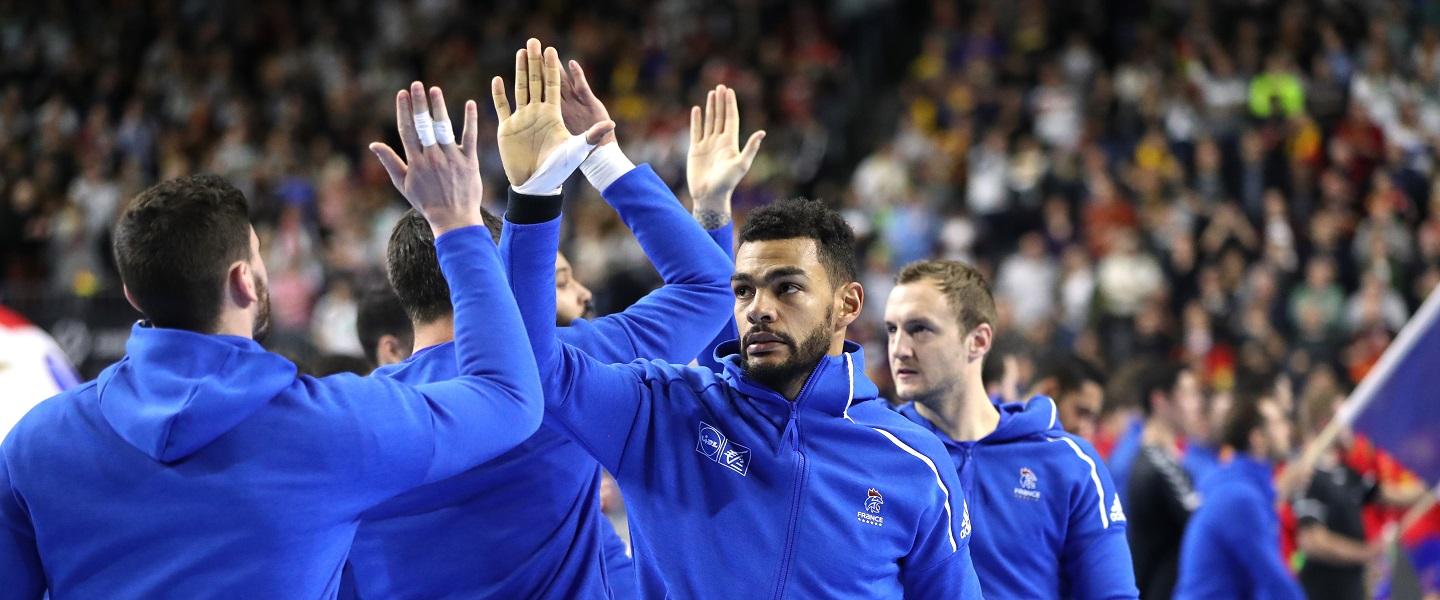 The opening semi-final at the 26th IHF Men's World Championship sees a classic rivalry renewed, as the current Olympic title holders Denmark meet the defending world champions France at 17:30 local time in Hamburg to decide the first ticket to the trophy match. The teams have faced each other 16 times in major international events and have clashed in the most crucial battles on several occasions over recent years.
At the last European championship, one year ago in Croatia, France defeated Denmark by three goals to claim the bronze medal. At the 2016 Olympic Games, it was Denmark who ended France's dream of taking the gold medal three times in a row when the Scandinavian side won their historic first title in the men's competition. In 2011, France celebrated their fourth World Championship trophy after beating Denmark 37:35 in the extra-time final.
In total, the balance in the 16 head-to-head encounters stands at 10 victories for France and six for Denmark.
"Tomorrow, it will be a very tough game for us. We know each other very well. We played a few times against [each other] in the last tournaments. It was always very difficult for us and very tight, and we expect the same fight tomorrow," said France co-coach Guillaume Gille at the press conference held the day prior to the semi-finals.
"We know that all spectators and the organisation expect a final Germany against Denmark and we want to be the stress factor. We will try to be that little thing which makes this story wrong. But we are also strong and we are really excited to be here."
France are the record title holders at the IHF Men's World Championship, while Denmark have never won the trophy – but they have collected three silver medals and one bronze. France's record at the World Championship is impossible to beat: six titles, one silver medal and three bronze. They have not lost a World Championship semi-final since 2007 – though they ranked sixth in 2013 when Denmark reached the trophy match. 
But Denmark enter the semi-final as the only team with a perfect record at the World Championship they are co-hosting with fellow semi-finalists Germany. The Olympic champions have been almost impeccable, only occasionally losing their rhythm before storming to victory in each of their games in Copenhagen and Herning.
Denmark have defeated eight teams to reach the penultimate stage, while France have recorded six wins, one draw and one loss. France can expect to face a motivated squad with depth, individual stars in peak form and the confidence of an unbeaten run to the semi-finals behind them.
"We are very happy that we are one of the last four teams and we are looking forward to play maybe the best team in the world; the best handball nation at this moment," said Denmark coach Nikolaj Jacobsen.
"I have a lot of respect for Didier Dinart and the whole team. They play physically, fast with very good tactics, so it will be a difficult game for us tomorrow. But I think if we can play our game and our key players can make their play then we will have a chance."
With the top scorer of the competition, Mikkel Hansen (53 goals), and captain Niklas Landin (39% average, 70 saves) in superb form, there is every chance Jacobsen's hopes for his stars to perform will become reality.
"You have always a chance. If you come to these kind of games, it is little things which can decide the game. I hope tomorrow we will have these little things on our side."