24 Jan. 2019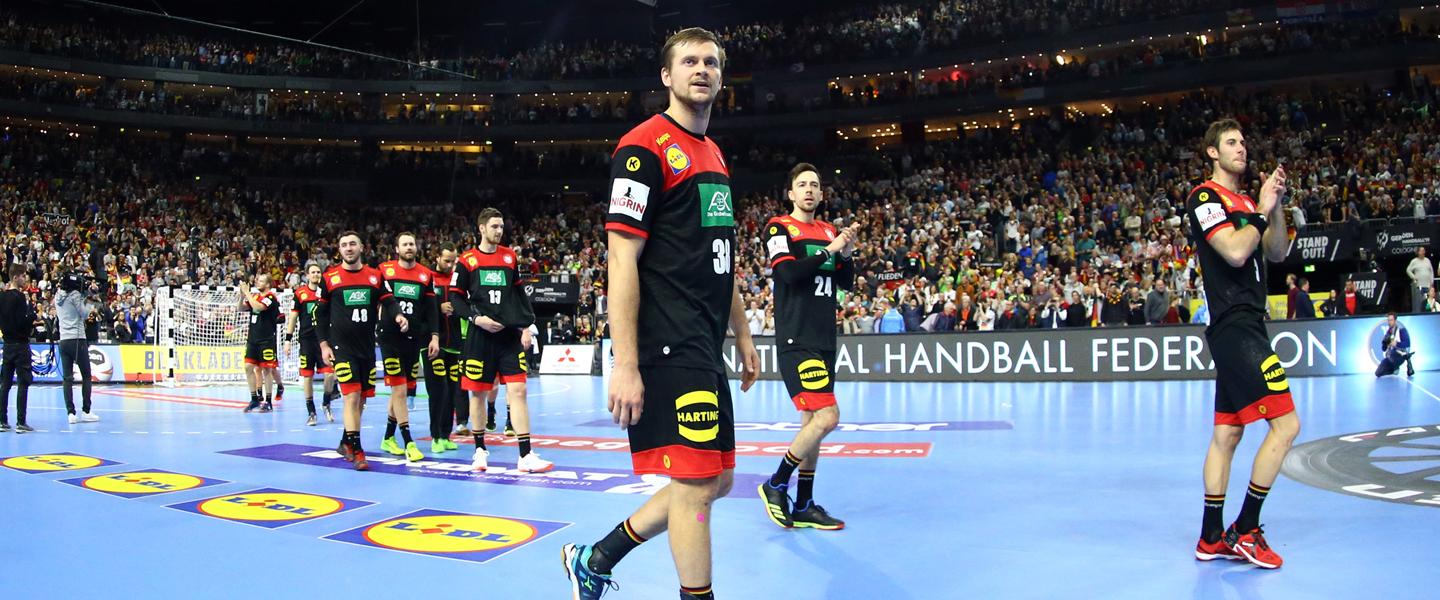 Germany's Fabian Bohm revealed today that his side are riding on a crest of a wave after having gone eight games unbeaten at the 2019 IHF Men's World Championship, co-hosted by Denmark and Germany.
And ahead of their semi-final against Norway tomorrow, the 29-year-old explained what it is like having won six and drawn two of their games at the global event being held on home soil.
"I wouldn't say we feel invincible, but we have a lot of self-confidence," said Bohm at the second semi-final press conference today at the Barclaycard Arena. "We have a home tournament where nearly everything has worked out against good opponents and we hope that it continues tomorrow against Norway. 
"We have a feeling that when we play 60 minutes like we have been playing in this tournament so far we can beat any opponent."
Along with his nation making it all the way through to the semi-finals, Bohm has seen progression for himself personally having played in all eight German games, totalling just over two-and-a-half hours of game time which included a hummel Best Player of the Match award against Spain in their final main round match last night.
"I am content with my performances here in this tournament," said the TSV Hannover-Burgdorf player. "Along with Steffen Fath and Paul Drux in my position, in all of the games at least one of us delivered. Yesterday I got some more match minutes and it worked out very well for me, but in our last matches you can always rely on one of us three.
"I have been satisfied with my performances so far, of course, there were two or three situations where it didn't work out that good, but I hope that I continue in a good way."