23 Jan. 2019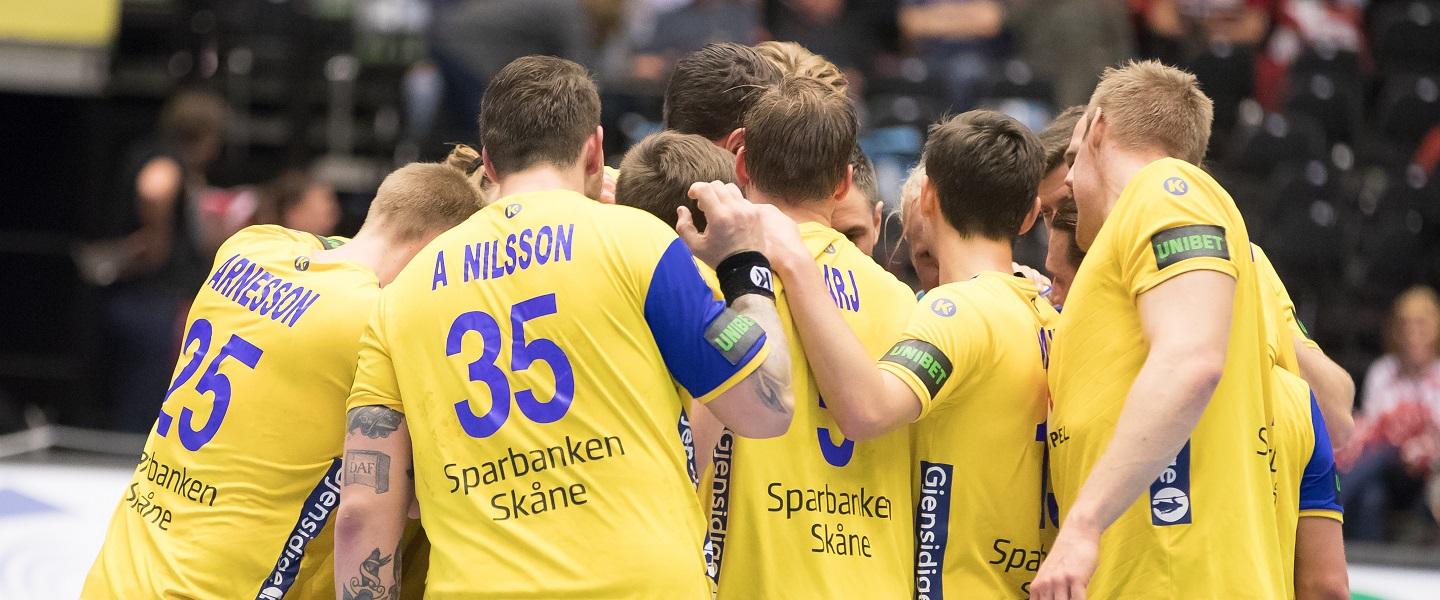 All eyes will be on Group II on the final day of main round matches at the 26th IHF Men's World Championship, where the two remaining semi-final places are still to be decided. It is a race between three Scandinavian powerhouses: 2016 Olympic champions Denmark, 2017 World Championship runners-up Norway, and EHF EURO 2018 silver medallists Sweden.
World Championship co-hosts Denmark enter the final main round game on the maximum eight points as the only side in the competition to have won all their matches. Both Norway and Sweden currently have six – and everything will be decided with the results of the last two games in Jyske Bank Boxen on Wednesday night.
If Norway win against Hungary, they will move up to eight points alongside Denmark. If Sweden lose to the co-hosts in the match of the day at 20:30 local time in Herning, the matter is clear: Denmark and Norway will qualify for the semi-finals. Even if Norway lose to Hungary, they will proceed if Sweden are defeated by Denmark, as they won the head-to-head clash versus Sweden.
The fate of the group is therefore entirely up to Sweden. If Sweden win and Norway lose, it will be Sweden and Denmark who qualify for the penultimate stage, to be played in Hamburg on January 25. If Sweden and Norway both win, it becomes more complicated.
In the case of a three-way tie, with all the Scandinavian sides on eight points, Sweden need to win by three goals in order to reach the semi-finals alongside Denmark. If Sweden win by five or more, it will be they and Norway who proceed, while Denmark will finish third in the group. If Sweden only win by two, they need to score at least 30 goals for both they and Denmark to qualify for the medal round.
Sweden will know exactly the result they need by the time they take the court, as Norway and Hungary play at 18:00 – but they are prepared for Norway to move up to eight points and are therefore ready and determined to take a three-goal victory.
"Then we will go in and win by three," left back Lukas Nilsson told Swedish publication aftonbladet.se after the loss against Norway, while line player Andreas Nilsson added: "We have every opportunity."
Group I:
In Group I, the semi-final places have already been secured by France and Germany. Both are on seven points, and the final day of matches in LANXESS arena, Cologne, is therefore all about placement on the table. Iceland are the only team playing for pride, as every other side has something at stake.
For Germany and France, it is first place and the theoretically 'easier' semi-final opponent (second-ranked from Group II). For Spain, Croatia and Brazil, it is third and fourth place, and with those, the placement matches for fifth to eighth. Those rankings are important as the teams ranked second to seventh at Germany/Denmark 2019 will book places at the Olympic Qualification Tournaments to be played in April 2020.
Brazil will open against Iceland at 15:30, France will play Croatia at 18:00 and Germany will meet Spain in a battle of the former and current European champions at 20:30.
Group II:
Aside from the semi-final places, there are also the Olympic Qualification Tournaments to play for. While Sweden, Denmark and Norway are battling for the tickets to the semi-finals, Hungary and Egypt are hoping to reach the 5-8 placement round. Tunisia cannot rank higher than fifth in the group and are therefore out of contention for the placement round. 
Two familiar opponents, Tunisia and Egypt, will clash at 15:30. Tunisia are the record African champions and current title holders in the continent. They won the African Championship final against Egypt in 2018 by a narrow margin of 26:24 – but Egypt have more to play for on Wednesday afternoon.
Norway and Hungary will follow at 18:00, before the critical match between Sweden and Denmark at 20:30 to close the group.