21 Jan. 2019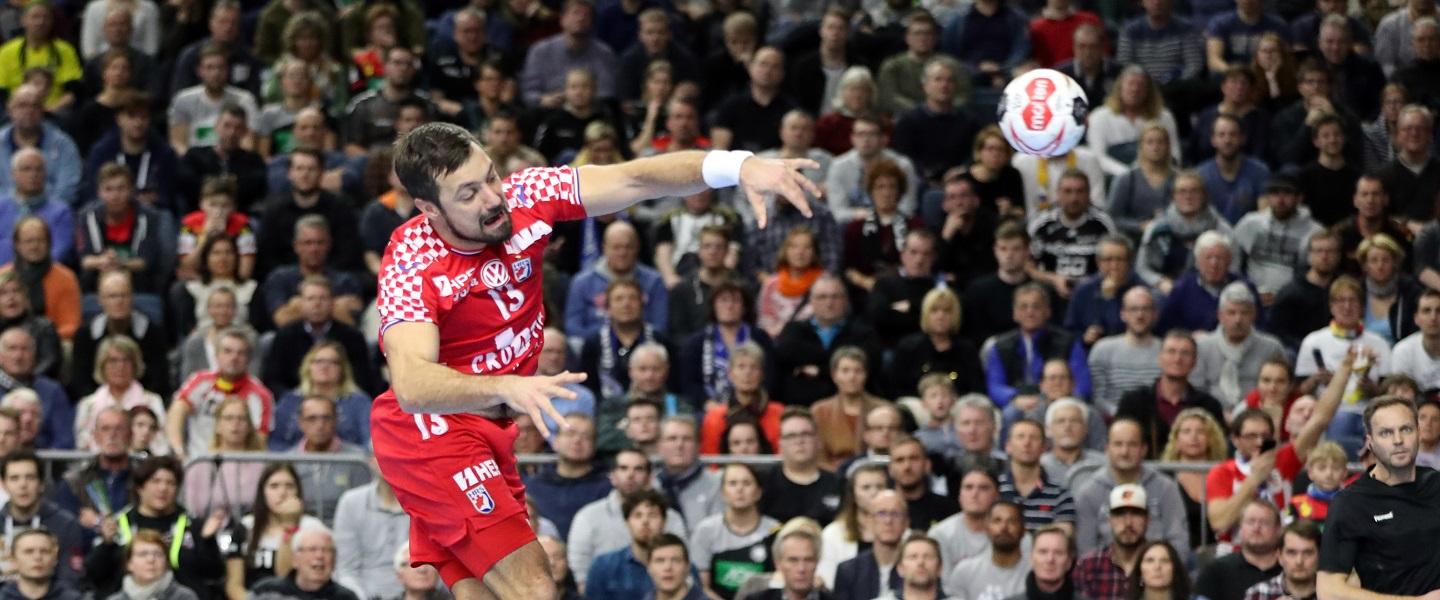 "We have to figure out a way to win in the next games," said coach Lino Cervar after he saw his Croatia side lose their first game of Germany/Denmark 2019, last night against Brazil.
The loss had come after a five-game winning run in the preliminary round, complete with a mainly Croatian 12,000-capacity crowd pushing his team on at the Olympiahalle in Munich, but in Cologne, the crowd supported the underdogs with the South American nation getting the upset.
The defeat was a small disaster for the great handball nation, who must not lose against co-hosts Germany to ensure their path to the semi-finals is not just a dream. At the last World Championship, France 2017, Germany beat Croatia 28:21 in the preliminary group stage under the guidance of then coach Dagur Sigurdsson, and this match is evenly-poised with the home side currently on five points and the visitors on four.
If Christian Prokop's side could take the win this evening (20:30hrs), the seven points would seal their semi-final spot with Croatia unable to catch them with one game remaining.
Overall, the teams are split in their historic head-to-head with both teams beating each other 11 times each and drawing four times.
Group I
Will Brazil be able to overcome their emotion of beating Croatia last night when they take on European champions Spain this evening (18:00hrs)? Both teams are fighting for their semi-final lives, but Jordi Ribera's Spanish team will be wary of Brazil who shocked Croatia with a win last night. At France 2017, Spain defeated the South Americans 28:27 as the European team denied Brazil a quarter-final spot.
Group II
With six or more goals tonight against Egypt (20:30hrs) Denmark's classic threat – Mikkel Hansen – will become the tournament top-scorer, joining the departed Kiril Lazarov on 48 goals, but his Danish side will just be happy with a win against their opponents who are out of contention for the final four. The teams last met in a World Championship at France 2017, with Denmark winning 35:28 in the preliminary group in Paris.
Norway will be looking to get the better of Sweden (18:00hrs), with a victory also putting them on six points like their Scandinavian neighbours. In the final round of matches on Wednesday Sweden face co-hosts Denmark while Christian Berge's Norwegians take on the already-eliminated Hungarians – so a Swedish loss today will make the final day of matches on Wednesday very interesting.