20 Jan. 2019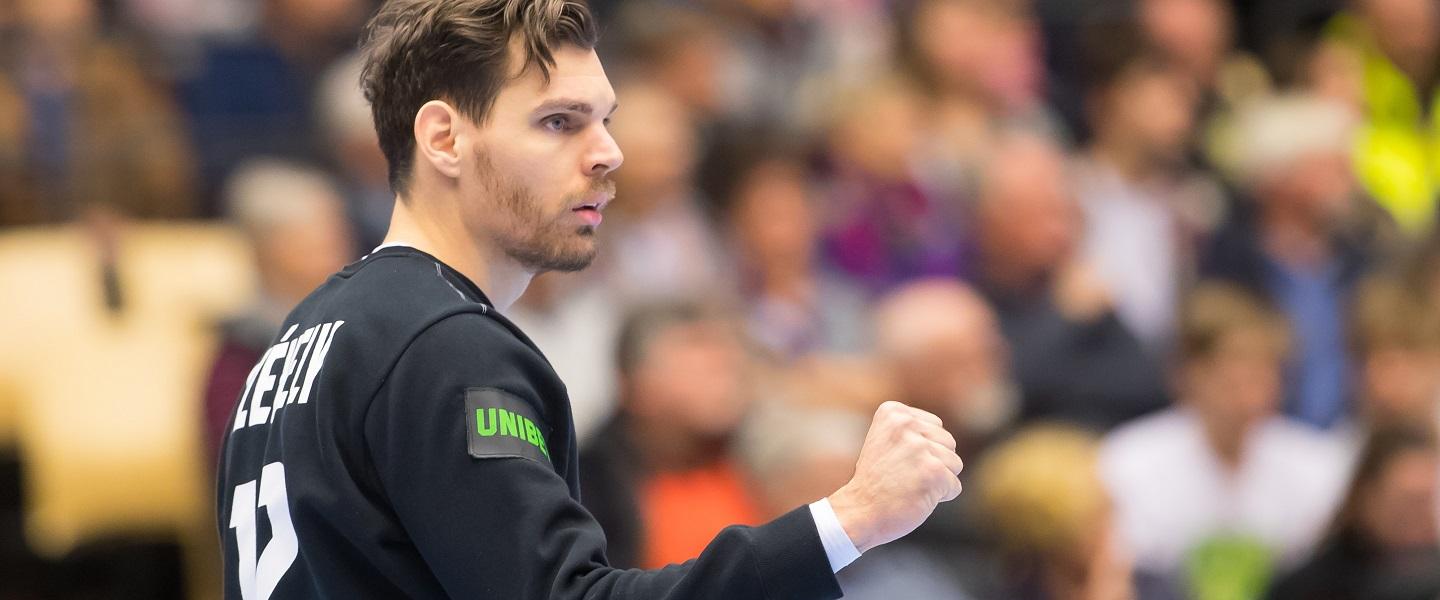 After a game dominated by each side's back courts and line players, Hungary collected their first two points of the 26th IHF Men's World Championship main round as they defeated Tunisia in the opening match of the day in Jyske Bank Boxen, Herning. Following their losses in their main round openers, neither side can reach the semi-finals anymore – but places in the Olympic Qualification Tournaments are at stake and the determined fight from both teams reflected that.
Hungary vs Tunisia 26:21 (16:14)
Just as they did against Sweden in their first main round game on Saturday evening, Tunisia had a better start than their European opponents – but their advantage did not last long and they were soon left chasing Hungary. By the 10th minute, the score was level at 5:5 after Zsolt Balogh scored what was already his third goal. The back was a key attacker for Hungary, tallying nine goals – and he was not alone.
Both side's games were led by their backs and line players. When Hungary took the advantage at 8:7 in the 18th minute with hummel player of the match Mate Lekai's third goal, the only players to have made their way onto the score board were on those positions. After starting with Makrem Missaoui in goal, Tunisia coach Antonia Gerona Salaet changed his keeper to Ahmed Amine Bedoui before Missaoui returned in the second period.
The first goal from a wing came from Oussama Boughanmi in the 25th minute, 13:11, but it was on a penalty. It was not until the second period that any wing managed to score from his position, while the backs and line players completely ran the show.
Hungary immediately began to increase their advantage when the match resumed, while Tunisia tried switching to 5-1 defence in an effort to control the back court. However, Lekai and Balogh in particular were unstoppable – even combining for a spectacular in-flight goal which pulled Hungary in front to 21:16 in the 40th minute. By the 50th, when Hungary had established a 24:17 lead after allowing only one goal from Tunisia in 10 minutes, Balogh had reached a tally of eight and Lekai counted seven.
Hungary's strong 6-0 defence was supported by a great game from Marton Szekely, who was a significant obstacle for Tunisia's shooters. Tunisia never stopped pushing but neither did Hungary, and the European side celebrated a four-goal win at the whistle. The victory moved Hungary up to three points on the Group II table, while Tunisia remain on zero.
Statements after the match:
Vladan Matic, assistant coach Hungary: Today was very important match for us. In the first 10 minutes, our team played with so many errors, but after 10 minutes we played much better in defence and our goalkeeper caught the balls. After we played confidently. In the last 10 minutes we had problems with the open defence of the Tunisia team, but I am happy because tonight we wanted to win and we won.
Antonio Gerona Salaet, coach Tunisia: They were leading for minute 19 or 18 of the first half. They deserve this victory, but OK I am happy today because our defence was so good in the second half, especially with this open defence. But we missed 19 shots in all the match, some of them clear situations even without the goalkeeper. Some shots even from six metres and that was too much. Even with the good defence we made in the second half we were only able to score seven goals [in that period] and of course, these days, scoring seven goals is impossible to win the match.
The team is working hard. These mistakes we made were too much to recover the difference but it's OK. We have two days now to recover and to focus on the match against Egypt.