20 Jan. 2019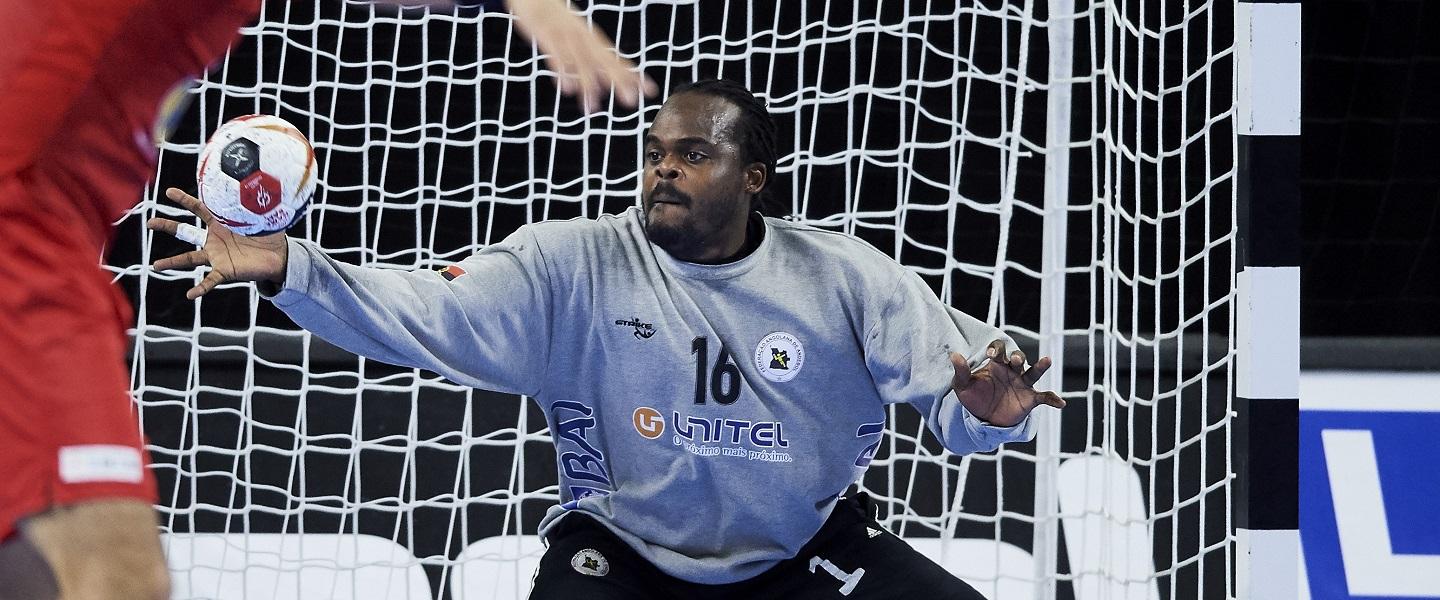 Japan - Angola 29:32 (14:15)


In the first match this Sunday afternoon, Japan and Angola played for 23rd place as both teams had lost their matches yesterday, Angola to Saudi Arabia and Japan to Korea.
Japan got the two first goals of the game both scored by Jin Watanabe, but Angola took control in the following minutes, scoring two consecutive goals and thus levelling the game at 2:2.  
After 5 minutes of play, both teams had scored three goals and received a two-minute suspension.
Angola's Rome Hebo gave his team their first lead by scoring his 28th goal of the championship. 30 seconds later Japan got a penalty and equalised at 4:4.
The first ten minutes of the game were an even affair and neither of the sides managed to take a lasting lead. The score was 5:5.

The next ten minutes were intense with many missed chances by both teams, which meant that the score was still even. We had to wait until minute 20 before one of the sides – Japan – got a two-goal lead (11:9). This goal was scored by Jin Watanabe. But in the end, it was Angola who took a one-goal lead into the half-time break.
Within the first 5 minutes of the second half Japan equalised the score: 17:17. But with the help of the Angolan defensive line, the African team managed to take control and build a stable lead. The score was 17:20 in the 8th minute of the second half.

The Japanese team did not lose their hope, and by the help of their goalkeeper Sasaki they stayed in the game. But as the second half progressed, Angola increased their lead to a four-goal difference which proved too big for the opposition. Angola's goalkeeper, Giovany Muachissengue, did a good job keeping Japan from scoring several times. After 17 minutes the score was 25:21 to Angola.

Angola kept control of the last 10 minutes of the match and even though Japan cut some of the lead it was not enough. Angola won 32:29.
This means that the Tokyo 2020 Olympic hosts finish 24th, while Angola claimed 23rd.   
hummel Player of the Match: Rome Hebo (ANG)
Statements after the match
Filipe De Carvalho Cruz, Angola coach: First of all, thank you to Japan. Secondly, we have been very happy to play in this championship. It has been a good tournament. We look forward to come back to the next World Cup.
Dagur Sigurdsson, Japan Coach: Congratulation to Angola. We are disappointed, we came here as number 24 on a wildcard. And we leave as number 24. But we know what to do from hereon. We are on a mission and we look forward to the next World Cup.
Rome Hebo, Angola: Today's result was very positive for us. We have the goal to always be better, so we followed the words of our coach.
Tetsuya Kadoyama, Japan: I have played in Denmark and was happy to play here again. It was a tough match for us. They had many good shooters, and we needed a harder defence. We can't and won't stop, we have a big event in 2020 so we will continue to improve.