19 Jan. 2019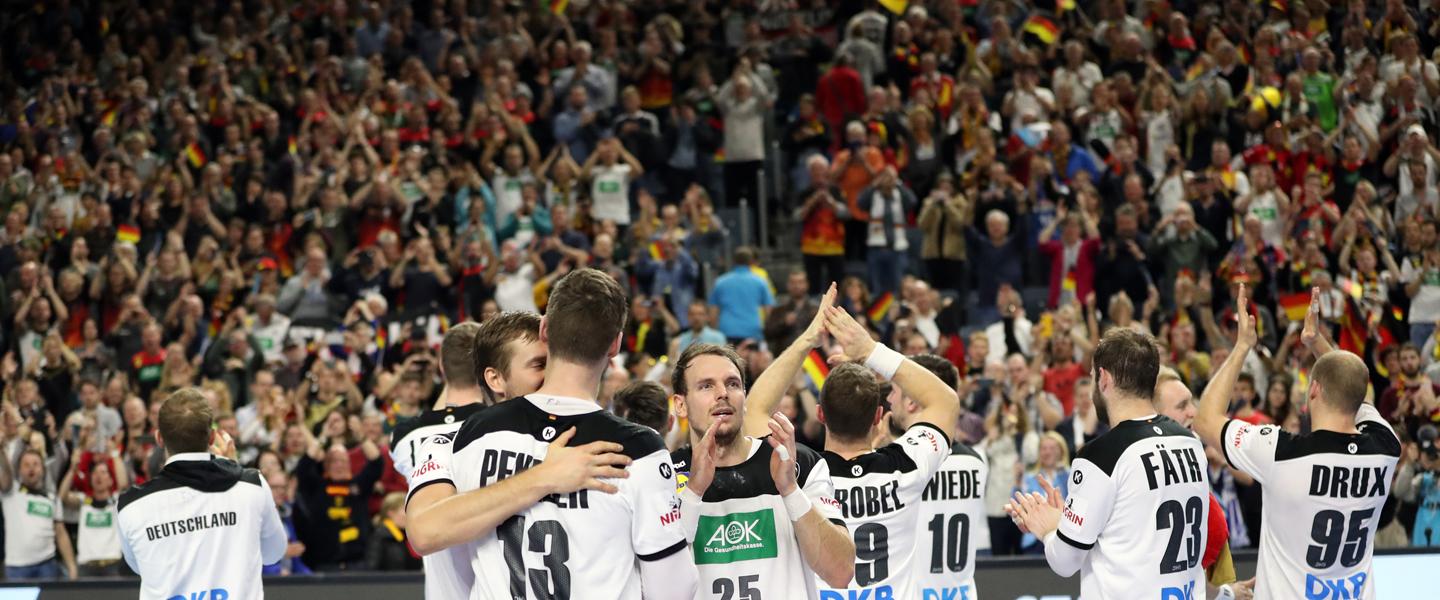 In front of nearly 20,000 fans in an atmospheric LANXESS arena in Cologne, co-hosts Germany dispatched Iceland in a calm and measured performance to put them up to five points and give themselves a fighting chance to progress through to the semi-finals in Hamburg.
Germany vs Iceland 24:19 (14:10)
Goalkeeper Andreas Wolff provided his one-man mobile wall to his national side Germany tonight, stopping Iceland just enough to ensure his side sealed a further two points in their quest to progress to the last four of their home tournament.
While the home side found themselves 6:5 down in the 13th minute, thanks to another strong performance from Iceland captain, and former Bundesliga icon Aron Palmarsson, they fought back strongly, and went into at the half-time break 14:10 up after Palmarsson left the court after just 21 minutes.
At half-time the arena was full of a different kind of emotion as legendary German player Joachim Deckarm, who won the 1978 world championship with West Germany, was serenaded on court by the 19,250 fans inside with a rendition of 'Happy Birthday' in recognition of his 65th birthday – complete with mobile phone lights providing a poignant backdrop for the former player.
"We played in a very good atmosphere here in Cologne," said German coach Christian Prokop. "Our defence was very good – hard but fair – and in attack we were moveable and agile with high discipline."
"This was a very big challenge for us today," said Iceland coach Gudmundur Gudmundsson. "I was happy with how we played in the first half in defence and attack, but later in the first half and in the game, we made mistakes, trying passes to the line which were not very good, and they scored on the counter-attack.
"It was very tough for us to play in attack without Aron Palmarsson in the second half and we really missed him, but today we lost to a better team and our young team must learn from this."
Steffen Fath top-scored for Germany with six goals, to take the best player award, while Arnor Thor Gunnarsson scored the same for Iceland.
hummel Best Player of the Match: Steffen FATH (GER)