19 Jul. 2012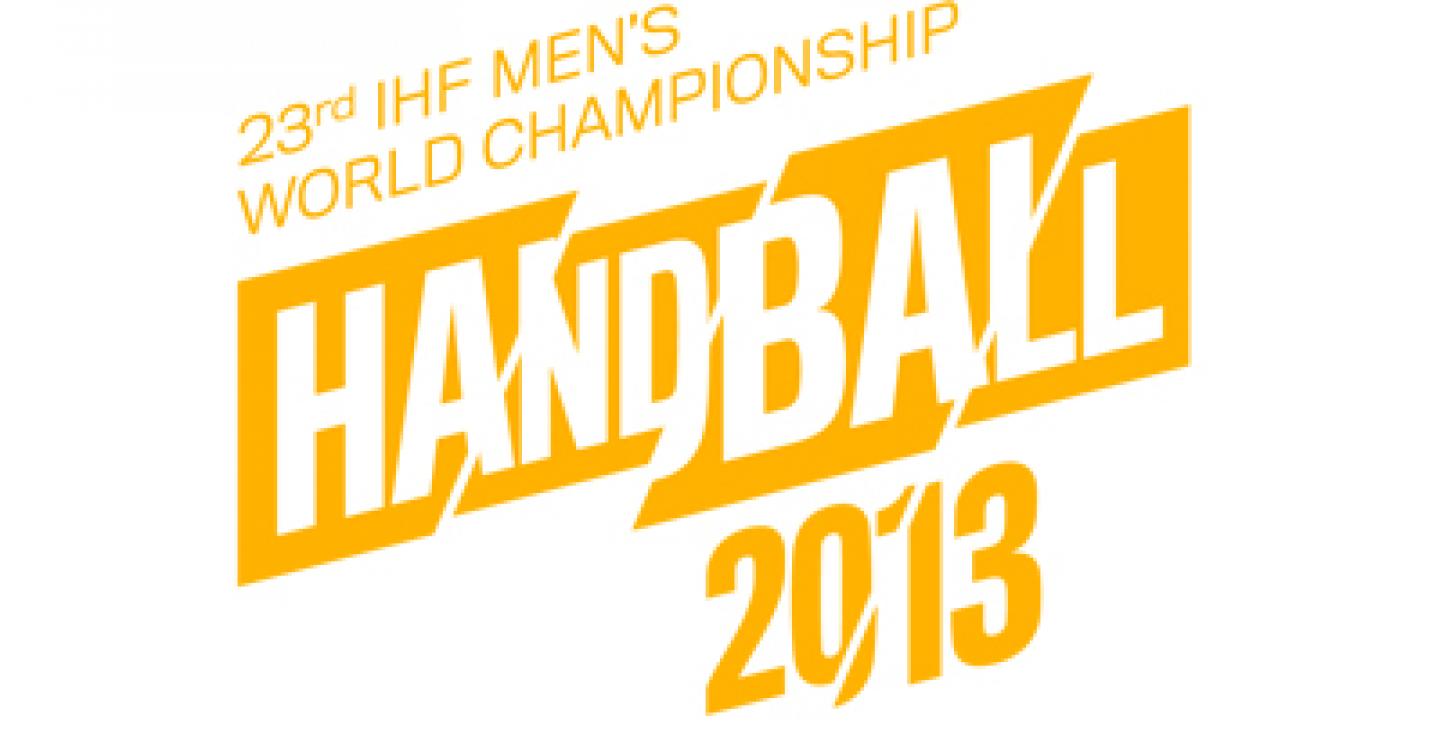 The draw event for the XXIII Men's World Championship in Spain took place in Madrid on Thursday, 19th of July, conducted by Leon Kalin, Chairman of the IHF Commission of Organising and Competition (COC) and in presence of IHF President Dr Hassan Moustafa and Juan de Dios Román, President of the 2013 WCh Organising Committee.
The draw result is the following: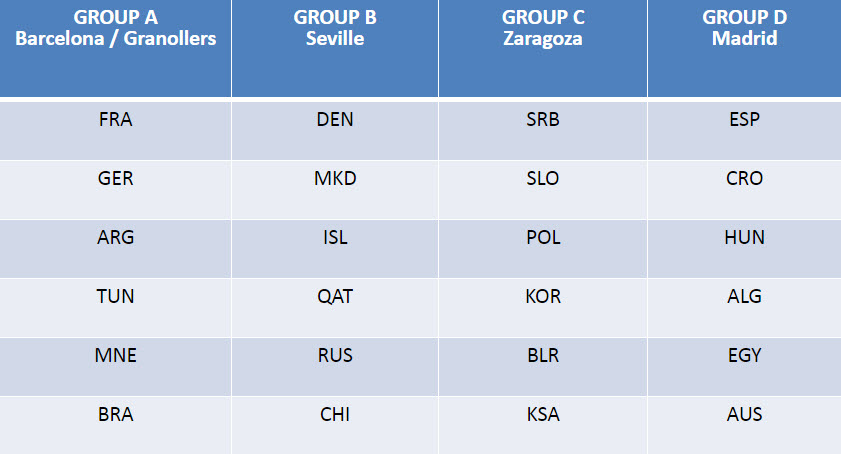 The Men's World Championship will be played from 11 to 27 January 2013 in Barcelona/Granollers, Madrid, Zaragoza, Seville and Guadalajara with the final weekend in Barcelona.