17 Jan. 2019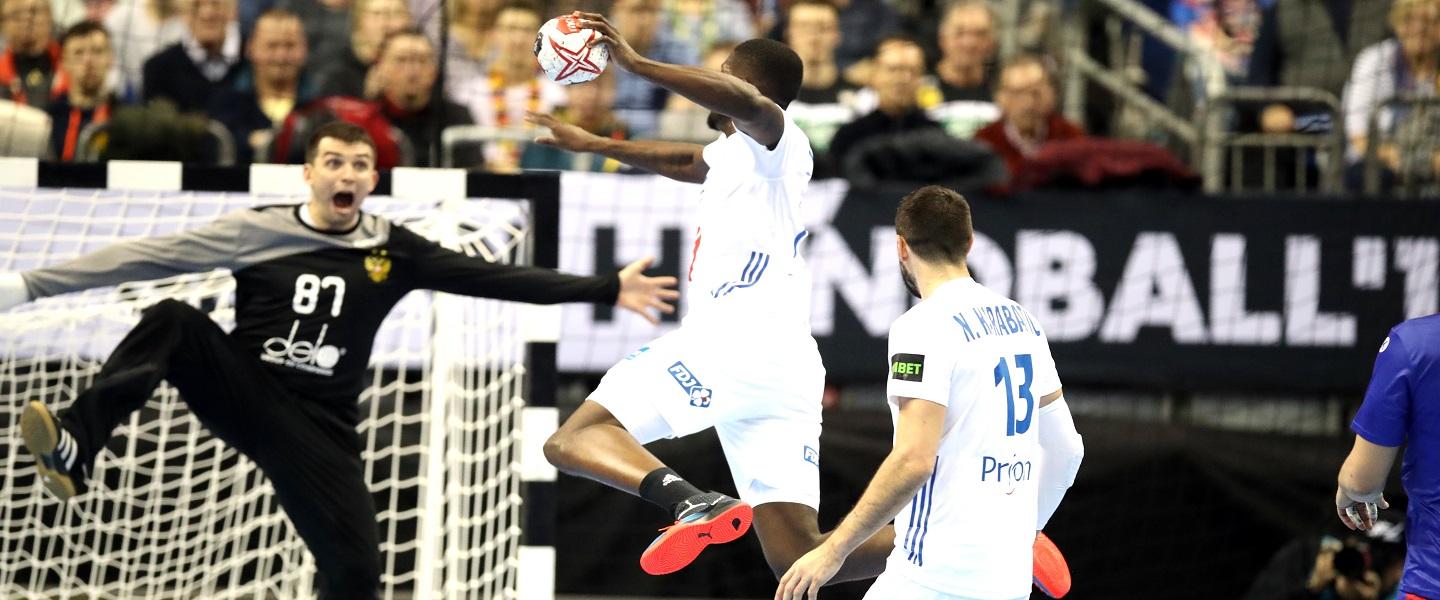 Five matches, four victories, one draw – this is the outcome of the defending champions France in Berlin. But the final 23:22 win against Russia was more than lucky for the group winners.
France vs Russia 23:22 (12:12)
When Alexander Skurinskyi scored the 21:17 in favour of Russia, followed by a missed penalty shot of Kentin Mahe, the first French defeat at a World Championship since 2013 seemed to become reality. But finally, a 6:1 run in the last eleven minutes turned the match around after a more than unglamorous French performance before.
In the debut match of Nikola Karabatic – his 300th international for the French team – and Melvyn Richardson at this tournament, France were constantly behind after the 7:8 in minute 23 until the 21:22 in minute 57. In between, Russian goalkeeper Victor Kireev was the one in the focus, saving 14 shots and later-on deservedly awarded Player of the Match.
The average gap in the second half was three to four goals, but when France started to play more seriously, Russia lost their rhythm, and finally the match. The game was more or less meaningless, as France had been confirmed for the Main Round with three points at the start against Spain, and Russia finished fourth, having their Presidents' Cup opener against FYR Macedonia in Cologne on Saturday.
hummel Player of the Match: Victor Kireev (RUS)
Statements after the match:
Didier Dinart, coach France: Tonight, the success is one of the positive things in this match. The team was not fully involved in the game. I hope we will do better after two days of recover.
Valentin Porte, player France: As my coach said we were not too strong in this match. I hope that we will improve in the next two matches.
Eduard Koksharov, coach Russia: We wanted to show a good game against one of the top teams of the world. We wanted to show after the elimination that we have a good team. I do not agree with the last decision of the referees because we had a chance to receive a seven meter.
Victor Kireev, player Russia: France was the better team, there is nothing more to say.