17 Jan. 2019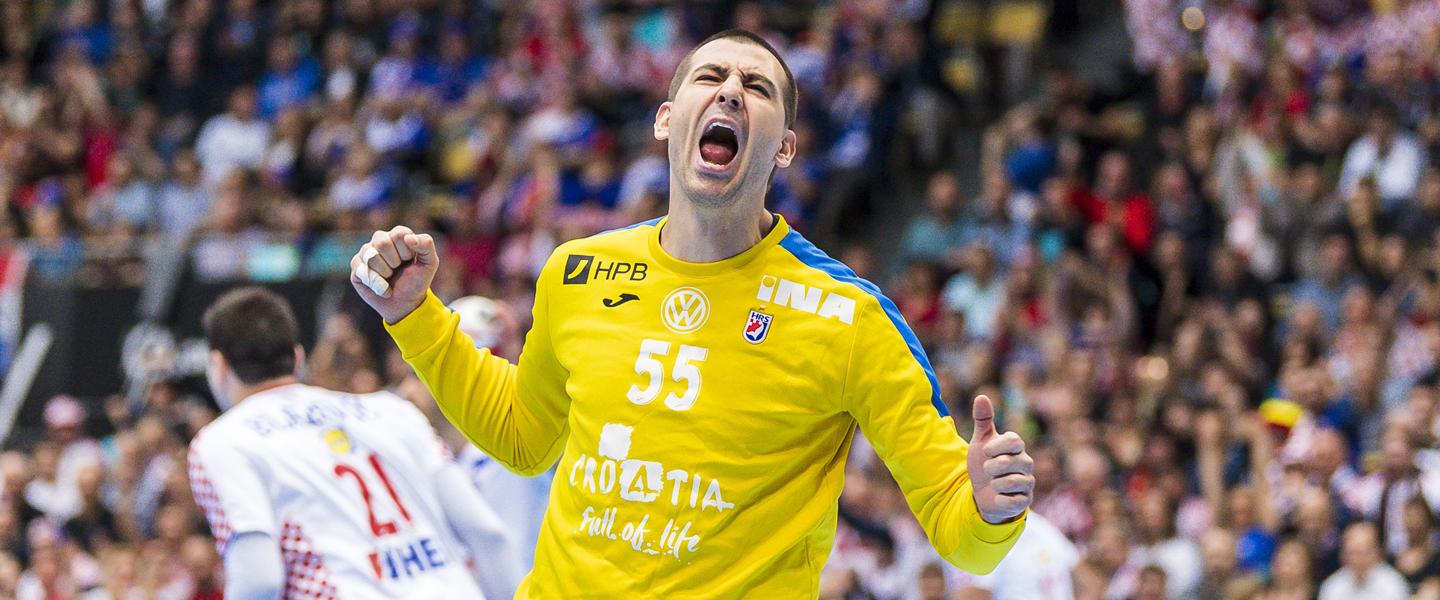 The top-of-the-table clash between the two previously unbeaten teams of Croatia and Spain saw a tough battle between two of the pre-tournament favourites as Lino Cervar's Croatians ended with a comfortable win to close Germany/Denmark 2019 at the Olympiahalle in Munich.
Spain vs Croatia 19:23 (10:13)
After resting most of his first choice players in their match against Bahrain yesterday, Cervar brought back the big names with both teams knowing a win would not only mean finishing top of their preliminary group but taking four points into the main round.
However, it was not the prowess of captain Domagoj Duvnjak, Igor Karacic or Luka Cindric who provided the impetus, but pivot Zeljko Musa, who plays his club handball in Germany, for Magdeburg.
His best player of the match performance saw him score five in the first half and contribute all over court as the Croatian defence restricted the continent's best to just 10 first half strikes – seven of which came in the first 18 minutes in a tight opening period.
But Musa, alongside Zlatko Horvat (eight goals in total) took it upon themselves to take their team into the break comfortably, exchanging goals for the next 10 minutes to put their side five goals up (13:8), with just a few minutes remaining – thanks to Cervar taking off his goalkeeper and adding an extra player in a seven-man attack.
Spain coach Jordi Ribera had taken a time out at the beginning of the run, but it did little to settle an out-of-sorts side, although they did reduce the deficit right at the end to go into the break just three goals down (13:10).
"Those five goals almost decided the final score," said Ribera after the match. "It was so difficult to get a chance when Croatia played 5-1 in defence and we could not find a good moment to shoot."
The Croatians managed to keep the distance clear in the second period, and when Duvnjak urged the crowd to play their part after his side went 20:16 (45 minutes) the noise amongst the 12,000-capacity crowd was deafening.
"The fans gave us 20% more power to win the game," said Musa. "It was like we are playing at home and I really want to thank them all."
But neither side could score for the next eight minutes and it was Spain who did as they slowly started clawing back their deficit. It was not until Horvat sunk home two minutes before the end (22:19) that the crowd could breathe a sigh of relief, and then, goalkeeper Marin Sego, who has been one of the stars for his side in Munich pulled off a late save to confirm the two points and, more importantly, four in total for the main round.
"Today our players showed persistence and character throughout the game with a very important team spirit which was very great today," said Cervar after the match. "In attack our team played very intelligently and our defence, our 5-1 was very strong, but we have many games yet to come."
hummel Best Player of the Match: Zeljko MUSA (CRO)
Photo: Marco Wolf