17 Jan. 2019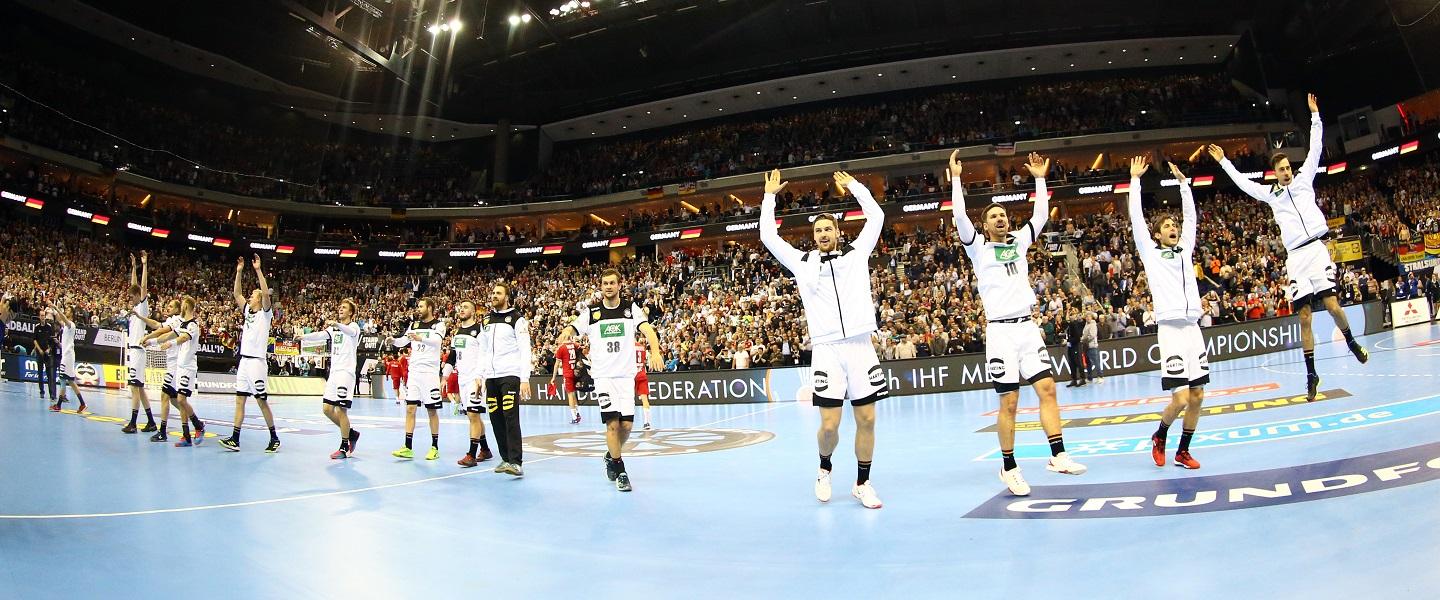 Hosts Germany finished the preliminary round victorious and unbeaten: the 31:23 against Serbia was their last match in Germany's capital Berlin before they travel to Cologne, where they start their Main Round mission with three points. Serbia will play in the President's Cup, which determines places 13 to 24. 
Germany vs Serbia 31:23 (16:12)
Goalkeeper Silvio Heinevetter shouted "Thank you, Berlin!" into the microphone, the players were cheered on by once again 13,500 fans – it was an emotional farewell to Berlin for the German team. The sportive relevance was not that high anymore after Brazil's win against Korea, so national team coach Christian Prokop gave playing time to all his players.
From the 5:4 on, Germany were constantly ahead but Serbia stood strong – even though they knew from the start that the race for the Main Round had been over. Serbia had a strong defence, but latest in the middle of the second half, the resistance was broken as Germany pulled ahead from 18:13 to 26:16 (49th).
The final icing on the cake was the goal of goalkeeper Silvio Heinevetter to make it finally 31:23: it was his third strike in his 185th international match. Best overall scorers were Nemanja Ilic with six goals for Serbia and Matthias Musche, netting in five times for the hosts, who now will face Iceland, Croatia and Spain in the Main Round.
hummer Player of the Match: Jannik Kohlbacher (GER)
Statement after the match
Christian Prokop, coach Germany: Thanks for five games and ten days in Berlin, from the hotel to the fans it was incredible. The match today had no sports relevance, so I changed the players during the game. Now we are travelling with good emotions and feelings to Cologne.
Paul Drux, player Germany: It was an incredible atmosphere in Berlin. After the game against Russia, which was a decrease for us, we get up only 24 hours later and did a very good game against France where we could have gotten two points. We have fantastic team and we want to reach much more in this tournament.
Nenad Perunicic, player Serbia: Tonight, it was an important match for the young Serbian players, because they had to proof themselves. We knew it is the strongest group, so it was an endurance for all. We did something new: new players, new strategy. My players showed character on a high level and had no depression, so we have to learn from this experience to improve in further years. Honestly, we had only eight training sessions in this constellation before the World Championships.
Milan Pusica, player Serbia: This game was an important challenge for all of us, especially due to the experience and the improvement. We have to learn from this mentally and physically. We have to correct the small mistakes to improve in a proper way. I wish all the best to the German team and we hope to see them in the final.