17 Jan. 2019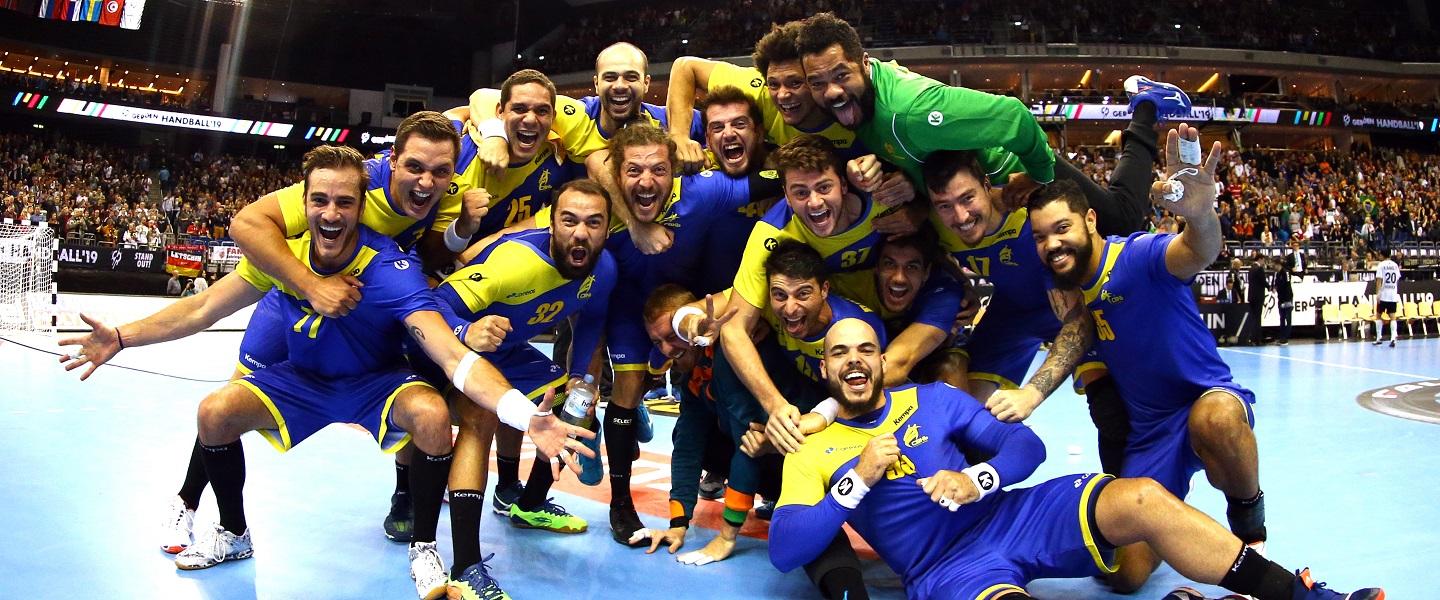 As they won their third straight match in Berlin, Brazil have made history against Korea – they booked their first ever ticket to the Main Round at a Men's World Championship and will now travel to Cologne. The so far best Brazilian final ranking was the 13th place at the World Championship 2013 in Spain.
Brazil vs Korea 35:26 (18:10)
The match was even until the score of 5:5. Then, the more powerful and experienced Brazilians took the upper hand by an impressive 12:3 run. Obviously, Korea lacked power in their fifth match within one week. Brazil profited from their strong defence and Fabio Chiuffa or Rudolph Hackbarth, among others, managed to score many fast break goals. In general, almost all Brazilian court players were on the scorer list at the end. Top scorer was Felipe Borges with six goals.
After the eight-goal lead at the half-time break, the match was decided already, even though Brazil did not give all they could after the break. Korean top scorer again was Jeongu Kang with five strikes. But even his goals, some saves of goalkeeper Jaeyong Park and the support from the German fans in the stands were not enough for the unified team to take their first point.
hummel Player of the Match: Guilherme Valadao (BRA)
Statements after the match:
Young Shin Cho, coach Korea: Congratulations to Brazil, they played with hearts. We are playing as a first time as a unified team against strong teams like Brazil, so it was a hard match. I always think that my team try their best so this is only the beginning.
Jong Gon Pak, player Korea: We're playing our first championship as a unified team, so I am happy to play and score against Brazil. We'll do better and better in the next matches.
Washington Nunes da Silva, coach Brazil: At first a statement out of sports: We never live the moment other people go through, we've seen two Korean countries combined as a unified team playing very well, showing what sports is able to. Back to the match: The victory was a huge step towards the Main Round, we knew that the match against Korea will be a hard game, because they have a long Olympic and international history.
Guilherme Valadao, player Brazil: I'm very happy to be the man of the match. It was a very tough game, and I am very happy with our classification.