16 Jan. 2019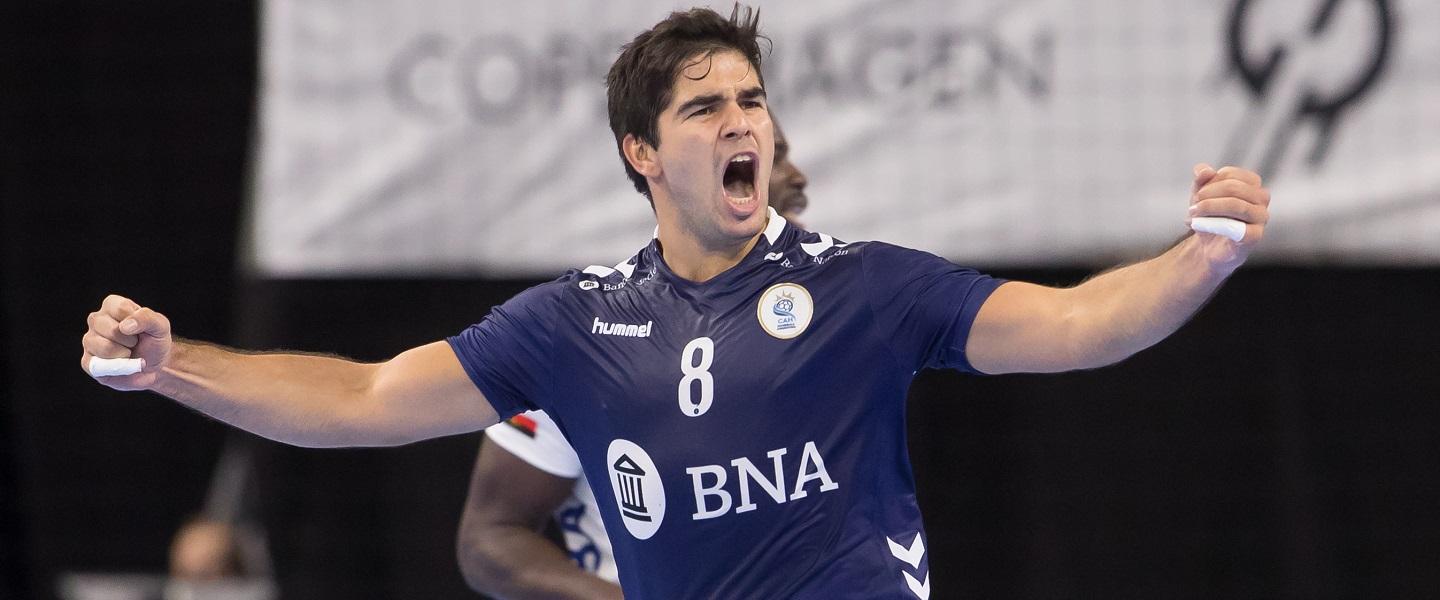 Angola - Argentina 26:33 (12:17)
Match day 4, in Group D started with a game, which on paper seemed to be a very equal one. Both teams arrived at this game with a defeat in their bags. At the same time this game was the final call, if they wanted to keep their dream alive: proceeding to the main round.
Argentina were missing their top scorer Federico Fernandez due to the red card he received against Egypt.
In the opening of the first half, Argentina continued their aggressive defence, which led to yellow cards in the first three minutes. The specialist from the penalty spot Edvaldo Ferreira levelled at 2:2, and from here on the two teams followed each other. Both teams were playing a fast game.
Angola were playing all through the centre in the first half, while Argentina were much better finding the space on the wing positions. Santiago Barnetto scored his third goal of the match and gave Argentina a 10:6 lead.
Adelino Pestana from Angola was very avid to shoot in the opening. In minute 16, he scored his third goal.  The goalkeeper from Angola made great saves, and suddenly when Otiniel Pascoal was free on the wing, the score line showed 10:11. 
But then Angola were given two two-minute suspensions, which made it difficult to keep up. Argentina were moving on, and in the end of the first half Federico Vieyra could easily score a great goal. Argentina were in front with a 17:12 at the break.
In the second half, Angola had only a few players who managed to keep them in the game. One of them was Edvaldo Ferreira, who could score his fifth goal, and make it 21:16 for Argentina. But just minutes after, the game turned around. Angola managed to score three goals in a row. Angola were back, and Argentina needed their second time-out.   
The game was very intense in the following minutes and some big chances were missed at both ends. But then Leonel Maciel came on – and he made a difference in the Argentina goal. Nicolas Bonanno scored the 25:21 for Argentina with 12 minutes left.  
Pablo Simonet made it 29:24 with only five minutes to go. Angola were now one man down – a situation they could not handle. Argentina won the game with the final result of 33:26 despite of many missed chances, and their hopes of preceding to the main round, are still on.
hummel Player of the Match: Nicolas Bonanno (ARG)
Statements after match:
Manuel Cadenas, Argentina Coach: We played very good in the defence and in general. Angola was better in the second half and gave us some problems, but in the end we handle it at took the win. It was an important win for us. We hope to continue in that way tomorrow.
Jose Nobrega, Angola Coach: We started well, despite the problems that we got. We made to many mistakes, and that has cost us in this World Cup. We done better in the second half, we fought everything we could. We have a game again tomorrow. We will do our best to win that match.
Nicolas Bonanno Argentina: It was a good game for us. We knew it would be tough. But we played well and found the right solutions, despite Angola were playing good as well.