16 Jan. 2019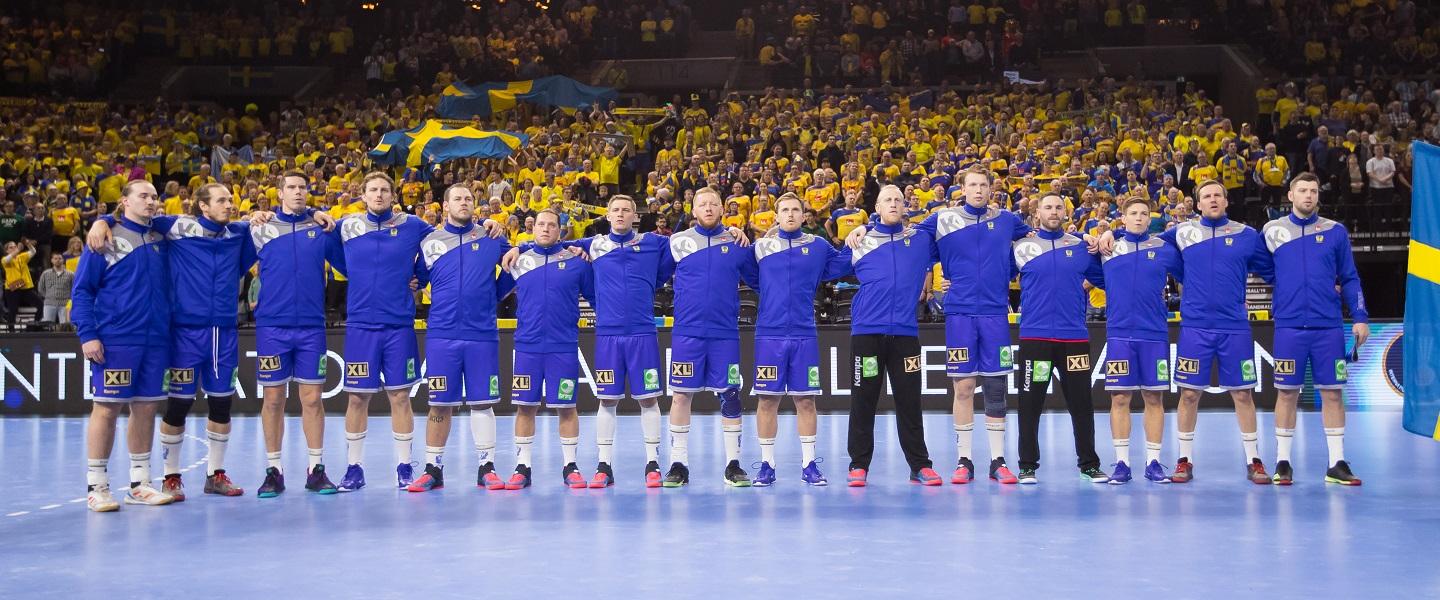 In their penultimate preliminary round match in Copenhagen, Qatar are under pressure. After only two points thanks to the victory against Egypt, the 2015 World Championship silver medallists do not have their fate in their own hands anymore. The 26:32 against Hungary on Monday was a huge setback for the rejuvenated team of Spanish coach Valero Rivero before facing the top ranked Swedish side in Wednesday's Match of the Day in Copenhagen.
The Swedish side, runners-up at the 2018 European championship, are cruising through their group, sensationally boosted by thousands of their fans in Royal Arena, who cause a home match atmosphere. Mainly their goalkeepers Andreas Palicka and Michael Appelgreen left their mark in the Swedish performance so far, but the young "Tre Kronor" team can also count on huge variations in attack and a rock-solid defence, which currently is the best of all 24 sides, after conceding less than 20 goals in average in the three group matches.
After beating Egypt and Angola, Sweden have already booked their Main Round ticket to Herning, but the goal is higher: "Of course, we want to take four points to the next stage, where we expect tough opponents such as our Scandinavian neighbours Denmark and Norway," says left back Lukas Nilsson.
After the Match of the Day, Sweden will play Hungary for the top position in Group B in the final round, while Qatar face Argentina in the clash of two continental champions.
Group B in Munich:
After Croatia and Spain (both on top with six points) have clinched their Main Round berth already, both are in the role of the favourites in round four too: Spain face FYR Macedonia (four points), while the Croatians play Bahrain (still on zero points). Two of the most experienced Macedonians – Kiril Lazarov and Borko Ristovski – had played for Barcelona before and therefore will clash will several former teammates. And the Macedonian coach Raul Gonzalez is a Spaniard – and was assistant coach of Spanish club Ciudad Real before.
The third match in Munich – Japan vs Iceland – will bring two Icelandic-born coaches together again: Gudmundur Gudmundsson (Iceland) and Dagur Sigurdsson (Japan), who often clashed when working in Germany's Bundesliga: Sigurdsson was coach of Füchse Berlin, while Gudmundsson coached Rhein-Neckar Löwen. After their brave performance against Spain, Japan now hope for a major surprise.
Group D in Copenhagen:
Hungary (five points) finally can seal the Main Round deal against the Egyptians, who have two points on their tally thanks to their victory against Angola. After their surprising draw with Argentina, the Hungarians improved, left Angola and Qatar easily behind and now are the favourites in their fourth intercontinental duel at GER/DEN 2019.
In the match Angola vs Argentina, one team will definitely have to bury all hopes for the Main Round. Angola have lost both matches after their opening victory against Qatar, while Argentina still wait for their first win, with only one point on their account.