15 Jan. 2019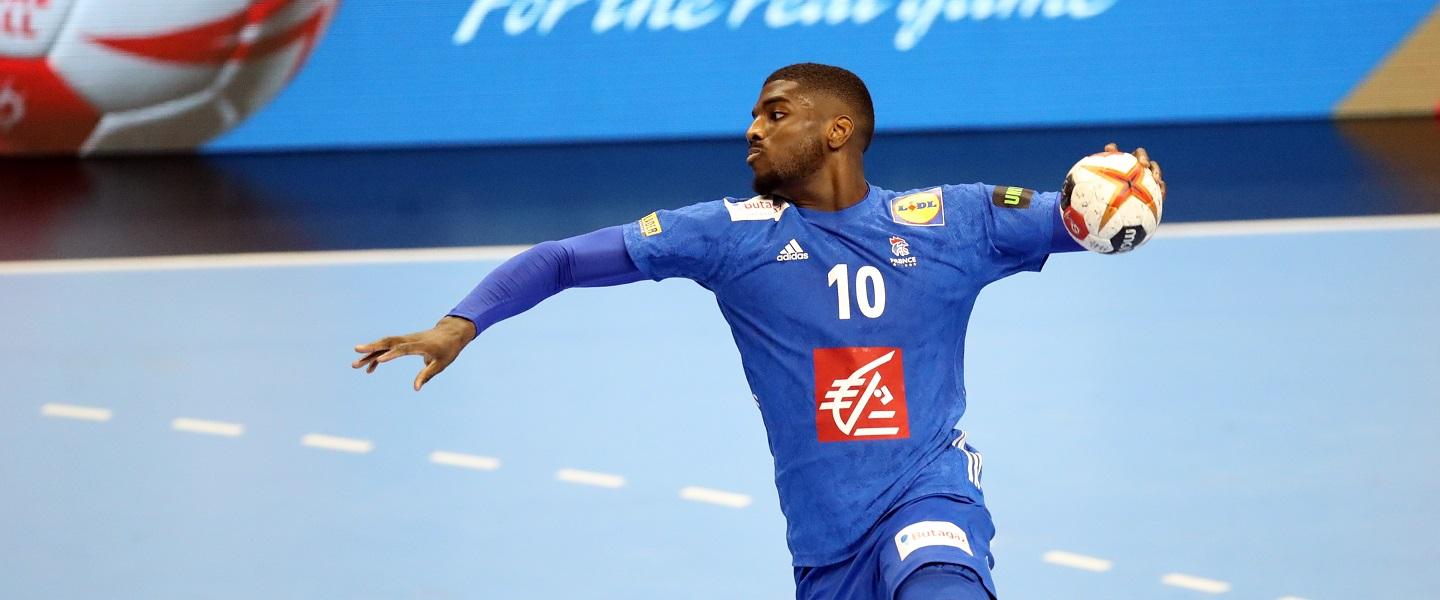 Combined, they claimed nine World Championship trophies and they belong to the major medal contenders at GER/DEN 2019: defending champions France and hosts Germany face in Tuesday's Match of the Day in Berlin. Both sides are unbeaten in Group A – France already qualified for the Main Round after their hardly-fought third win against Korea, while Germany are on five points after the draw against Russia on Monday (22:22).
The duel is a classic in international handball: In 2007, Germany defeated France in the World Championship semi-final on home ground after extra-time, while France stroke back at the Olympic Games in Rio, winning another thrilling semi. Since this legendary 2007 match, the neighbours clashed six times – and five times, France were the winner.
The team of head coach Didier Dinart have another impressive statistic: after losing the 2013 quarter-final at the World Championship in Spain against Croatia, they have not lost any of their last 21 World Championship matches but won 20 (including the 2015 and 2017 finals) and tied only once (in 2015 against Iceland).
The major question is whether Nikola Karabatic will return to the French team. "We will see," was the answer of Didier after the victory against Korea. On the other hand, Germany let one point slip through their hands against Russia: "We are disappointed," said coach Christian Prokop, as his side were ahead 20:17 five minutes before the end.
France are record World Champions with six trophies, Germany have three trophies in their cabinet – and both teams as well as Russia have world, European and Olympic champions.
Group A in Berlin:
Before this clash of the titans, first another crucial match for the Main Round will take place in Berlin: Russia vs Brazil. Both sides are on a high as Brazil beat Serbia to grab their first points, and the Russians are still unbeaten after the draws against Serbia and Germany and the victory against Korea. Another win would propel the Russians among the twelve best teams, while a Brazilian victory would bring them very close to their main goal Cologne. The second match in Berlin is the duel between those sides without a victory – Serbia and Korea. The European side should not underestimate the unified team after their great performance against France.
Group C in Herning:
In all three Tuesday's matches, the roles of the favourites seem to be clearly marked: Denmark and Norway have already booked their tickets for the Main Round with three victories each before they face each other in the very last Preliminary Round match in Herning on Thursday. The Danes play the Austria, who are on two points and lost the last two matches against Chile and Norway clearly, while Norway lock horns with Chile (2 points). After Tunisia have beaten Chile in style, they are expected to take two more points against Saudi Arabia, the only team in this group with zero points on their account. If Tunisia win, they will have a real group final for the Main Round spot against Austria.
No matches are played on Tuesday in Group B in Munich and Group D in Copenhagen.