14 Jan. 2019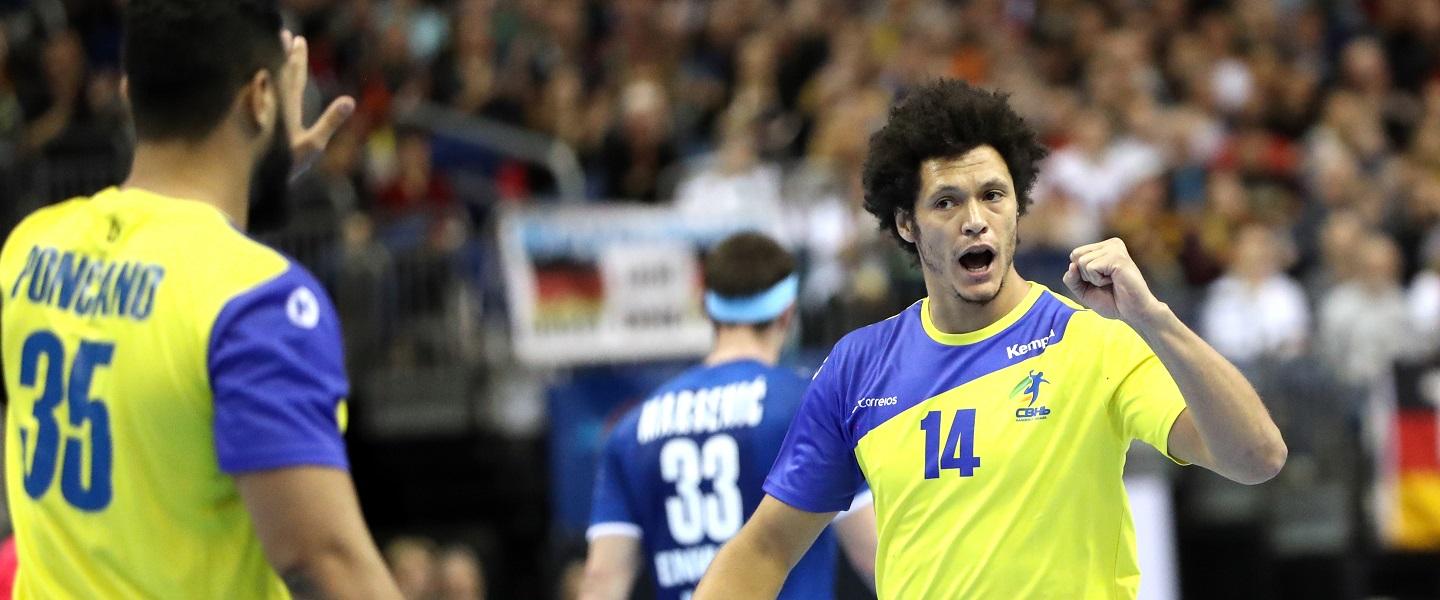 Serbia vs Brazil 22:24 (11:14)
After two defeats against France and Germany, Brazil have clutched their last straw in Berlin with a close but deserved win against Serbia. With the encounters against Korea and Russia ahead, the Pan American runners-up now have their fate in their own hands in Group A with two points. Serbia remain on one point after three matches, having only highly limited chances to proceed to the Main Round.
Brazil were on top right from the start while Serbia missed too many chances against the very agile 5:1 defence. After 18 minutes, the score was already 9:3 in favour of Brazil. It was mainly wing player Fabio Chiuffa who was on fire in that period, turning Serbian turnovers into counter-attack goals. Even an early time-out of Serbian coach Nenad Perunicic did not lead to the result he had hoped for. His side had to replace right back Nemanja Zelenovic after a knee injury, and still were not on top of their level until the break, though the Brazilian lead had melted to only three goals.
Backed by the saves of goalkeeper Dejan Milosavljev, the Serbians improved, and when team captain Nemanja Ilic had netted in a treble strike to make it 21:22, the match was close to turn around with less than five minutes to go. Brazil were only shaken, though, but did not fall. After four minutes without a goal Jose Toledo made the South Americans jump for joy, as he sealed the deal.
Best scorers were Toledo (BRA), Bogadan Radivojevic and Mijajlo Marsenic (SRB) with five goals each.
hummel Player of the Match: Thiagus Petrus Santos (BRA)
Statements after the match:
Washington Nunes Silva, coach Brazil: Our defence was anticipative today, we tried to stop the Serbians and to steel balls. We played very well.
Thiagus Petrus Santos, player Brazil: We had a very good fight in defence in the first half. In the second half, Serbia came back. So It was a very hard game, now we want to go on like this.
Nenad Perunicic, coach Serbia: We had the chance to change the result, but we didn't do that. I have the biggest responsibility for this result, so I am to blame, it is obvious, that I didn't prepare my team mentally, it was obvious, that my team was mentally blocked. I do not want to search for excuses in mental situations and the character of my players.
Nemanja Ilic, player Serbia: We had a bad start, in the second half, we tried to come back, but it was not enough. We try to make up our mistakes.