13 Jan. 2019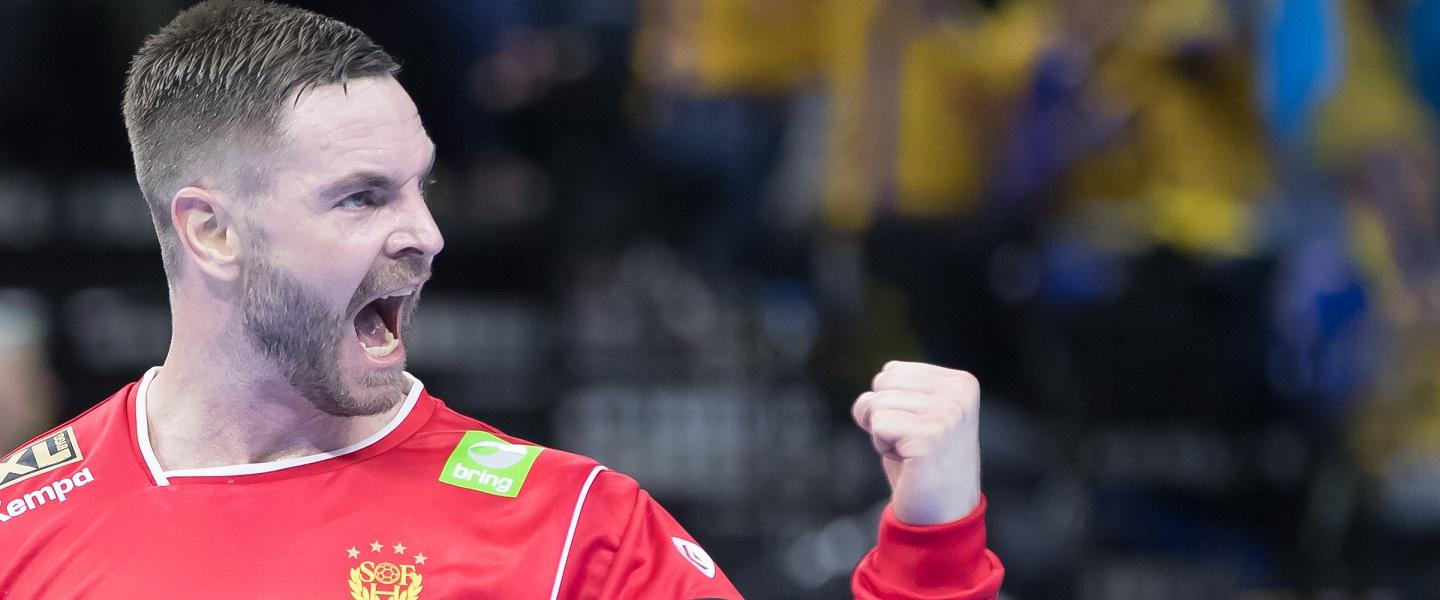 Sweden - Argentina (15:10) 31:16
The last match in Group D in Royal Arena, Copenhagen this evening was Sweden vs Argentina, and just like the Swedish opening match, Royal Arena was dressed in blue and yellow. Both teams were eager for a victory after their first matches in the World Championship: Argentina chased a win after their draw against Hungary and Sweden was hungry for another victory after they won Friday night's match against Egypt. Keeper Andreas Palicka – who should turn out to be a key player in this match – started in the Swedish goal and Rhein-Neckar Löwen's Jerry Tollbring opened the match with a penalty goal.
Argentina had a very difficult start with two two-minute suspensions in the first six minutes and they scored their first goal after only seven minutes. But Sweden, too, got two two-minute suspensions and it looked as if it was going to be a tough-played game. Despite a bad start from Argentina, they managed to fight back and levelled at 3:3. Both goalkeepers had a good start with good saves. Sweden were solid in the offence, and after 22 minutes their 11 goals were spread out on 9 different players. 
Especially Argentina's Federico Fernandez made an impressive performance in the offence, but most of the time the match had Andreas Palicka written all over it. He was difficult to pass in the first 30 minutes.
In the second half, Palicka continued to impress with great saves, but also the new keeper in Argentina's goal, Matias Schulz, had a great start. The roof in Royal Arena was tested when goalkeeper Andreas Palicka scored a goal from his own goal area, putting Sweden in the lead with 7 goals, 18:11. Argentina seemed helpless and struggled with the Swedish defence.
After 49 minutes it seemed Argentina had lost their power and energy against a strong-playing Swedish team. Whenever they got a chance to score someone was in their way: Palicka. The only bright spot for Argentina was their goalkeeper, who had some good saves. The game was characterised by a lot of suspensions for both teams. After 54 minutes there had been given no less than 13 two-minute suspensions.
Even though it was a team victory for Sweden today – almost every player, including one of their goalkeepers was on the scoreboard – the absolute star of the match was Andreas Palicka.


hummel Player of the Match: Andreas Palicka (SWE)
Statements after the match
Kristjan Andresson, Head Coach of Sweden: "Thank you to Argentina for the match. I am very satisfied with our victory today. When we play like this, it's easy to be a coach."  
Albin Lagergren, player from Sweden: "We played a good game in both ends. Especially our defense. And with a goalkeeper like Palicka, yeah. It's easy to play."
Guillermo Milano, Head Coach of Argentina: "First of all, I want to congratulate Sweden. They were very good today. No matter what we did in the offense and in the defense, they were much better than us. And of course, when Andreas Palicka plays on that high level like he did today, it was impossible to score goals."
Juan Pablo Fernandez, player from Argentina: "We started the game okay in both ends, but Sweden were too much to handle for us today. Their defense was good and even when we got chances to score, Palicka was in the way. So congratulations to Sweden."