11 Jan. 2019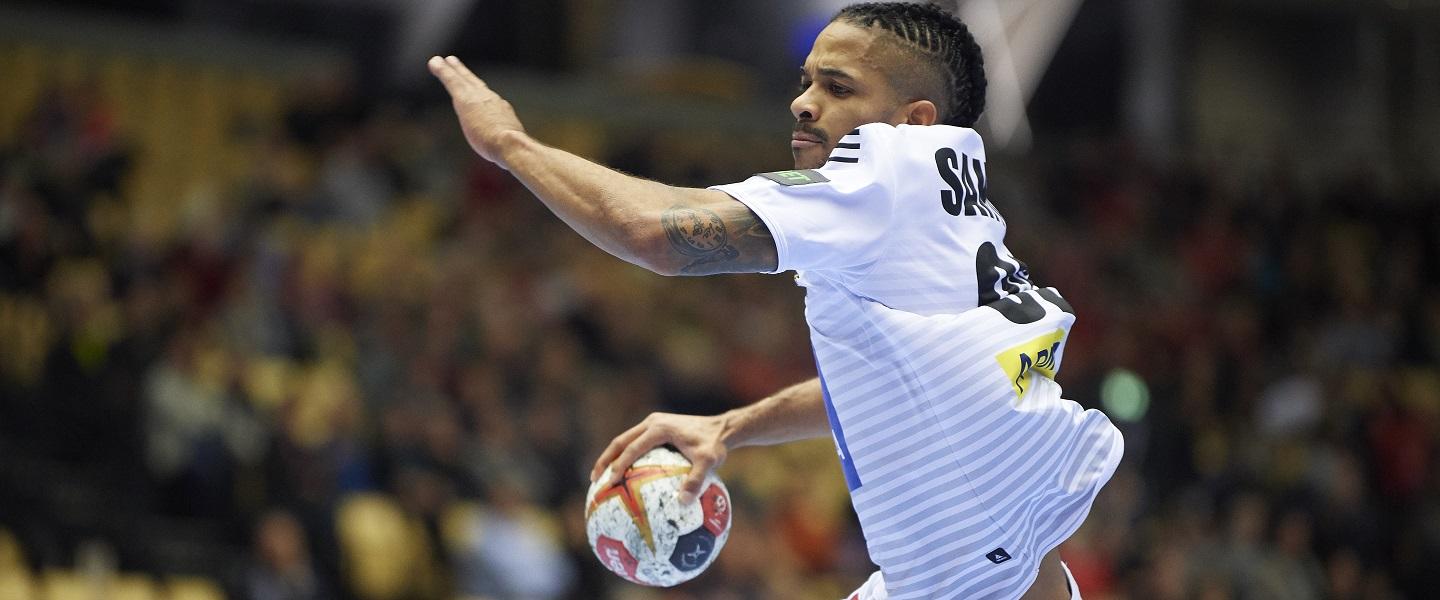 Returning to the IHF World Championship after missing the 2017 edition, Austria started their GER/DEN 2019 campaign with a solid win over Saudi Arabia. Following a level start, Austria opened a clear lead late in the first half then fought off a comeback in the second to join Denmark on two points on the Group C table.
2017 World Championship silver medallists Norway closed the round for Group C with a commanding win against African champions Tunisia. Despite the clear final score line, it was a quality game that showed both teams are dangerous opponents.
Saudi Arabia vs Austria 22:29 (9:15)
Though they finished at the lower end of the ranking at the previous European championship, Austria were still favoured to take the two points against Saudi Arabia when they opened the Group C matches in Herning on Friday evening. It was the first game in the final venue, Jyske Bank Boxen, after Denmark defeated Chile in the opening match for the group in Copenhagen on Thursday. Austria did not enjoy the same dominant win the World Championship co-hosts did versus Chile, but they played a steady, safe game and secured an important two points at the final whistle.
Austria started with a fairly slow tempo in attack, deliberately setting up plays that created opportunities for backs Nykola Bilyk and Janko Bozovic, who proved the main problem for Saudi Arabia's defence. As the first quarter came to an end, 6:7, four of Austria's goals had come from nine metres.
Saudia Arabia's attack was effective, with a fast pace that opened gaps and a stand-out performance from left back Mahdi Alsalem. Alsalem contributed half of the Asian team's goals in the first 15 minutes.
The main difference the led to Austria's edge through the opening was between the posts. Thanks to some great saves from goalkeeper Kristian Pilipovic and their own accuracy at the other end of the court, Austria's shooting efficiency was far higher than their opponents, though Saudi Arabia took more shots. After a near-level game at the end of the first quarter, Saudia Arabia could not find the goal for 12 minutes, while Austria streaked ahead to lead 13:7.
When Austria held that comfortable advantage with five minutes left in the opening half, their accuracy stood at 81%, compared to Saudi Arabia's 44%. A direct red card for Saudi Arabia's Hassan Aljanabi looked to hint at a downswing for the Asian side – but keeper Mohammad Alsalem saved the resulting penalty and his side proved far from done.
As Austria's efficiency gradually dropped, Saudi Arabia fought back to 14:18 in the 43rd minute, prompting a time-out. The time-out was critical as Austria regained control and created a clear advantage at 23:17 as the last 10 minutes began. Coach Patrekur Johannesson could afford to rotate his line-up through the final stages, with Bilyk and Bozovic coming off in defence, before the backs retired to the bench when their team pulled ahead to 26:19.
After his team celebrated a seven-goal victory, Bilyk was named the player of the match.
hummel Player of the Match: Nykola Bilyk (AUT)
Statements after the match:
Patrekur Johannesson, coach Austria: First I want to thank Saudi Arabia and the coach for the game. About the game, I was satisfied with the first half. We played good defence and Kristian Pilipovic saved very well. At the beginning of the second half we didn't play so well, but I'm happy that when Saudi Arabia came close to us – three goals, four goals – we did play better. Two points against a good team and now all our focus is on the next game against Chile.
Boris Denic, coach Saudi Arabia: Congratulations to both teams for a fair and correct game. Congratulations to the national team of Austria for the win. Everyone who saw the game saw how Austria played today – they played better, played faster, played stronger and took two points.
I congratulate Austria but at the same time I would like to congratulate my boys because everything we arranged and agreed in the changing room, we did in the game – but it was not enough. But step by step, we are building something for tomorrow, and I think this has been one step toward what we want to do in one year in the Asian Games.
Kristian Pilipovic, player Austria: I don't want to waste many words. Our focus is on Chile.
Mahdi Alsalem, Saudi Arabia: First of all, congratulations for Austria. I think we played a strong team with a high level of handball in this game. We came close a little bit but then they played very fast, they played very strong and the goalkeeper saved a lot of goals. But this is a first step and now it's finished we are looking forward. 
Tunisia vs Norway 24:34 (13:18)
Although 2017 World Championship runners-up Norway became the third European side in Group C to collect two points against an intercontinental rival in the first round, they faced a bigger threat than Denmark and Austria. The current and record African champions Tunisia presented a physically strong, fast-paced and determined challenge to the Scandinavian side – but Norway were even faster, as is their trademark, and could also rely on exceptional defence supported by an in-form Torbjorn Bergerud.
Norway opened the first two-goal gap at 5:3 in the seventh minute, at which point their goals had come from all over the court – the only player on the field who was not on the score board was centre back Christian O'Sullivan. O'Sullivan provided excellent leadership from centre back, and Norway's attack was highly efficient, with an 80% conversion rate while Tunisia scored only 50% of their goals in the opening minutes.
Tunisia's shooting troubles haunted them throughout the match and were a deciding factor. While Bergerud naturally deserves credit for his numerous saves, the African side also threw clear of the goal or hit the crossbar on numerous occasions. Norway's defence was focused on intercepts and the anticipation as they were ready to run counter attacks at every opportunity was clear. The Scandinavian side pulled away to a comfortable advantage by the end of the first half, before Tunisia staged a temporary came back.
Early in the second period, Tunisia coach Amor Khedhira tried playing an aggressive 5-1 system marking out Sander Sagosen, but the African team were quick to retreat back to 6-0 when the back proved unstoppable. Still, Tunisia closed the gap to three goals five minutes into the second period, 16:19 – but the hope they surely felt at that moment was soon crushed.
When keeper Marouen Maggaiz saved a penalty in the 40th minute, Norway had already reopened a five-goal gap, 23:18. 10 minutes later, when Tunisia took a time-out, Norway had taken a decisive seven-goal advantage, 29:22, and the distance only grew from there.
Norway's Magnus Jondal was the top scorer of the game with nine goals and received the hummel player of the match award.
hummel Player of the Match: Magnus Jondal (NOR)
Statements after the match:
Jihed Jaballah, player Tunisia: When we started the game, we forgot that we were playing against Norway. We played without complex. They are a very strong team, very good players, but it's a handball game. We just want to enjoy the game.
It was a very good game in the beginning – it was two or three goals. But we missed a lot against the goalkeeper. He had a good performance today. We allowed a lot of goals on fast breaks and that was the weakness in our team.
We can play better than that, but we played well in attack and in defence we fought. We stopped them in some moments, but they killed us with fast breaks and they are such fast players. I hope we will be more concentrated in the next game and will not miss too many goals like this.
Eivand Tangen, player Norway: I didn't expect that we would win by 10 goals. I think they're a good team and if our goalkeeper wasn't as good as he was, and the little things, then it could be a much more even match than it was.
 Photo: Jan Christensen