10 Jan. 2019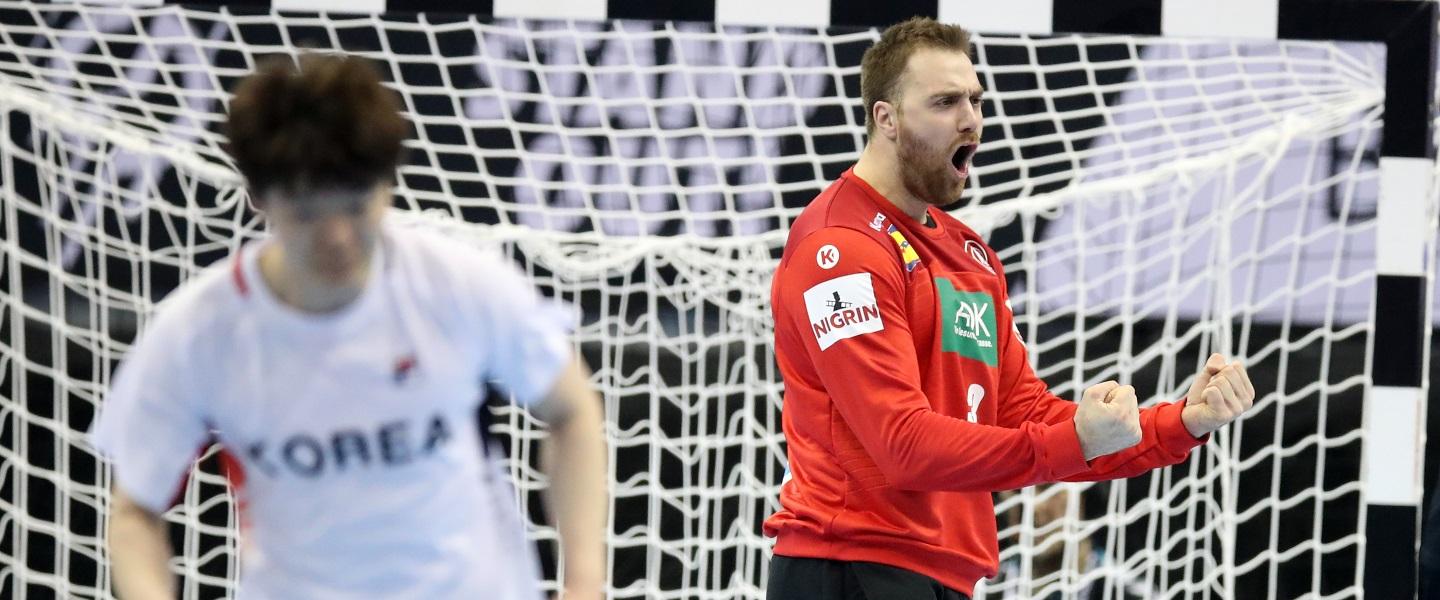 13,500 fans in the sold-out arena in Berlin attended a great show in the opening match of the 26th Men's World Championship. In a historical moment, the unified team Korea had their first ever appearance on court, after IHF President Dr Hassan Moustafa and German Federal President Frank Walter Steinmeier had officially opened the event. In the end, co-hosts Germany took a clear win in a one-sided match.
Korea vs Germany 19:30 (10:17)
Team captain Suyoung Jung made history on Thursday night: by scoring the 1:0, he was the first player to net for a unified team Korea in an official match. The 250 Korean fans went crazy, but they knew that this was the first and last advantage of their side.
Germany were a bit nervous in the initial stages, while Korea were on nearly equal level until the 6:8. When Dongmyung Kim received a direct red card after a foul against Steffen Fäth, the Koreans were shocked for a while – and Germany easily pulled ahead to the 17:10 lead at half-time.
Thanks to four unanswered goals right after the break, Germany took an 11-goal lead, and then at the latest, the deal was sealed. Almost all German players were in the scorer list, topped by team captain Uwe Gensheimer (seven goals). Best Korea scorer was Dong-Hyun Jang and Tan Kang with four strikes each.
The first match day of Group A will be completed on Friday with the matches Serbia vs Russia and Brazil vs France.
Statements after the match:
Christan Prokop, coach Germany: Thanks to all for a nice opening game. We were happy to play in this atmosphere. Both sides played with a lot of emotions, for Korea it was history, for us it was the first match at a home world championship. In general, I am very satisfied despite some minor mistakes.
Matthias Musche, player Germany: It is always hard to play an opening match.  We all were a little bit nervous because it was and is a dream of us to play this championship on home turf. But in the end, we are happy.
Cho Young Shin, coach Korea: For us, it was the first time to participate as a united team, I am happy that the players did not give up until the end of the game. It was hard for us to face a team like Germany, but the players showed this great audience the best, we are capable of. We are satisfied, as the players played as one team.
Jung Suyoung, player Korea: It was an honour to play in such a great arena – even if we lost, we did the best until the end of the game.